The St. Patrick's Day vibe of this retro ranch home is an accident — but the vibrant decor that dates to 1969 is not.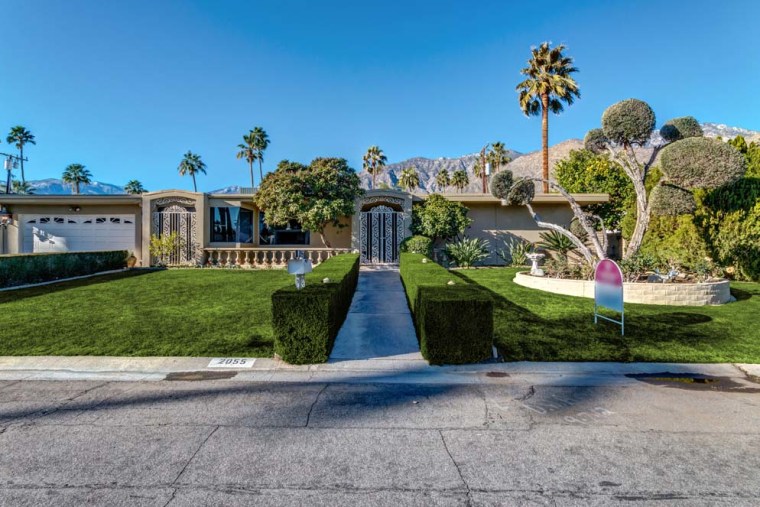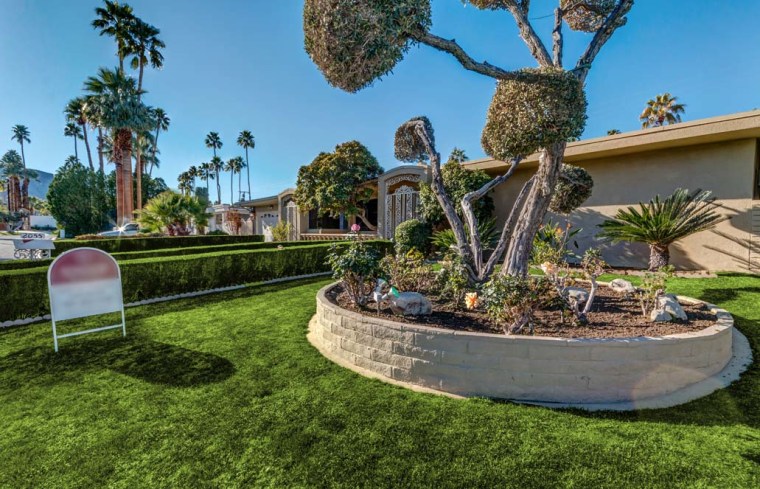 Built that same year, the Palm Springs home has had just two owners. The original family decked out the living room, dining room and a guest room in shades of green, from emerald carpets to velvet-flocked wallpaper to long, luxurious drapes in jade and chartreuse.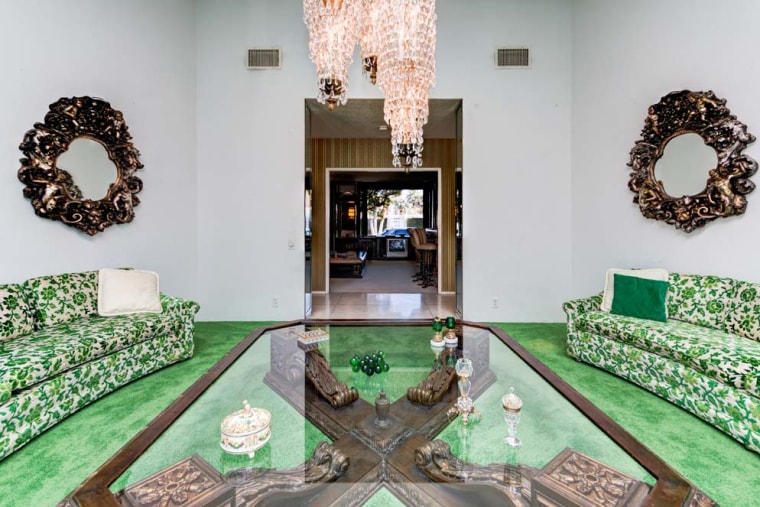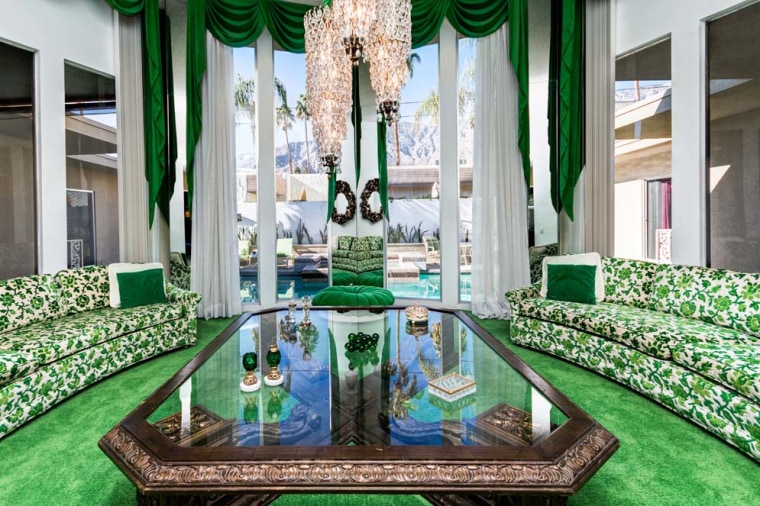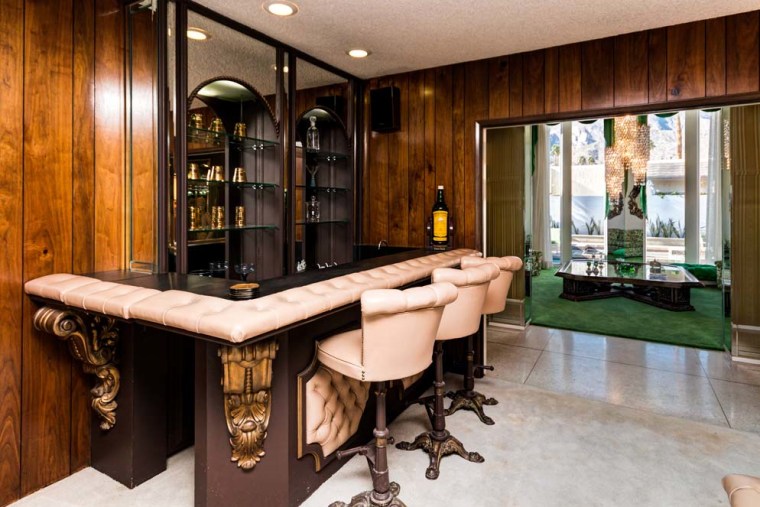 The next couple, who recently died and whose children have listed the home for $850,000, kept everything the same, aside from modifications in the kitchen.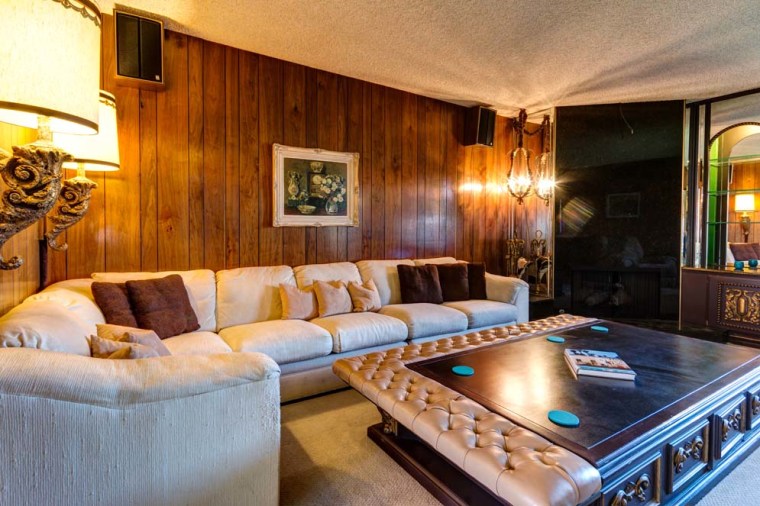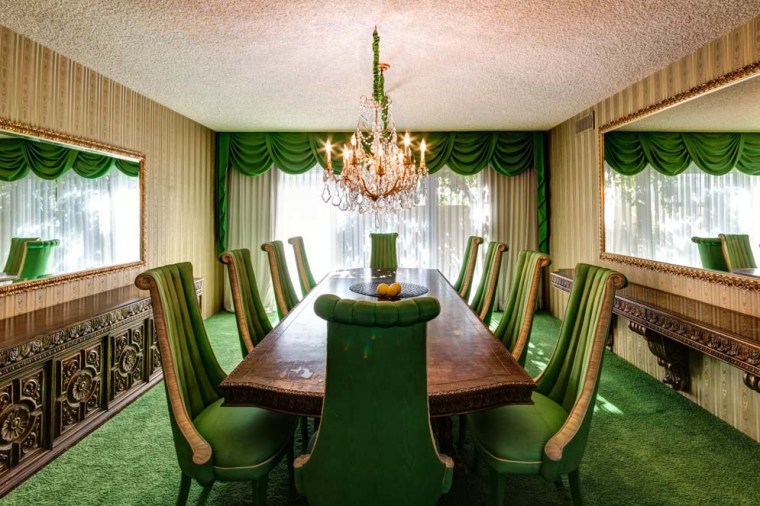 "It's in incredible condition," said listing agent Lucio Bernal of Berkshire Hathaway HomeServices/California Properties. "To re-create that stuff today would be pretty expensive."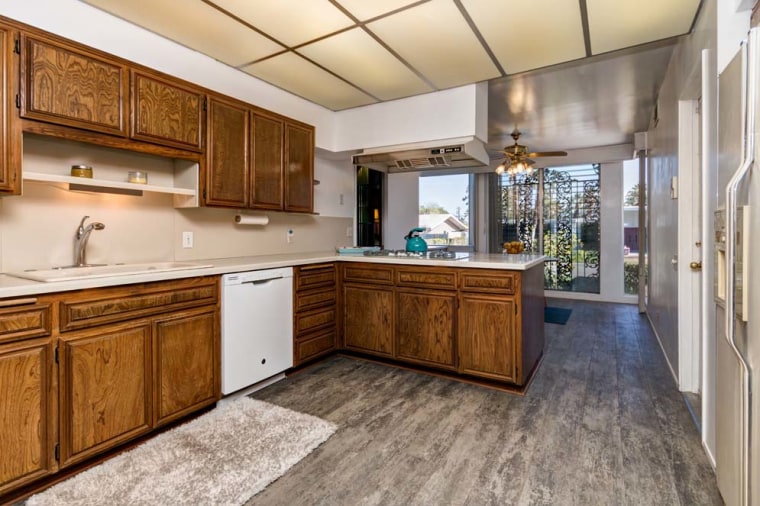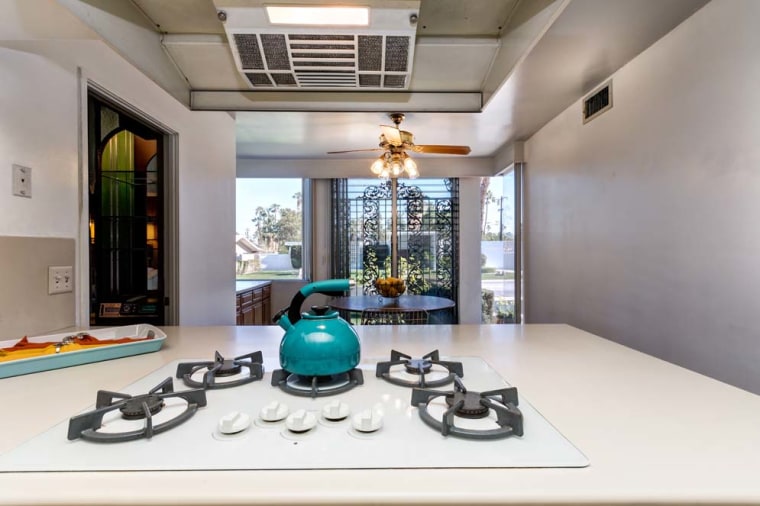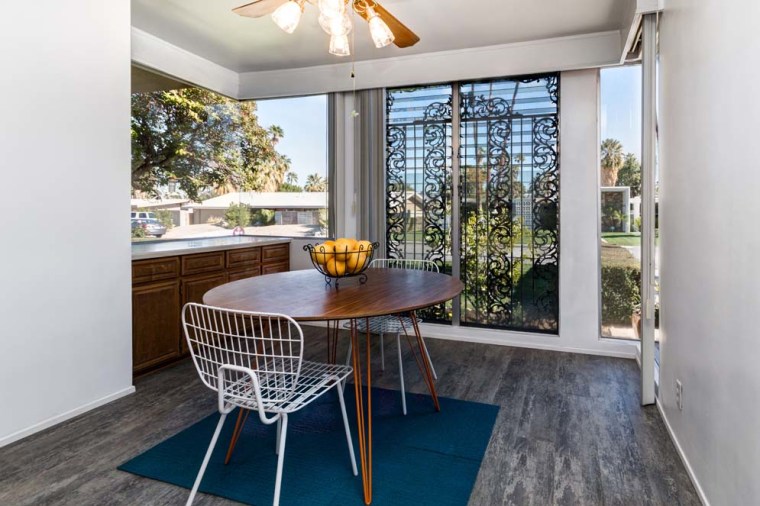 It's a Brady Bunch-meets-Studio 54 affair, with a wood-paneled family room, chandeliers galore and a giant terrazzo bathtub in the middle of the master bath.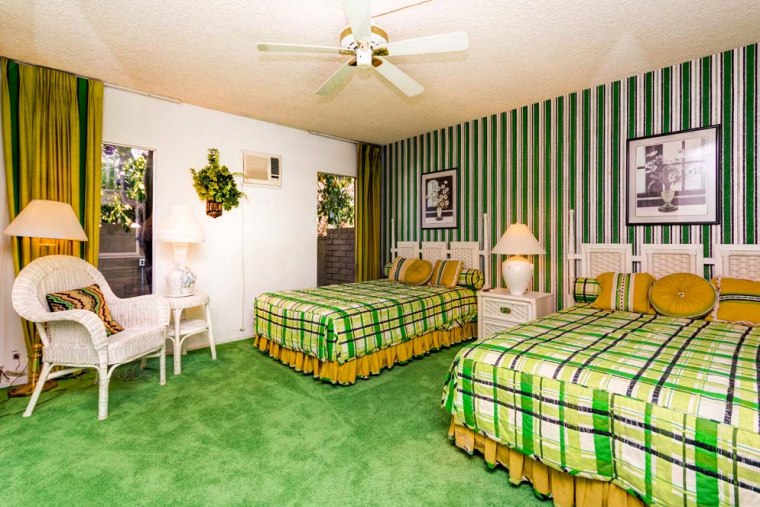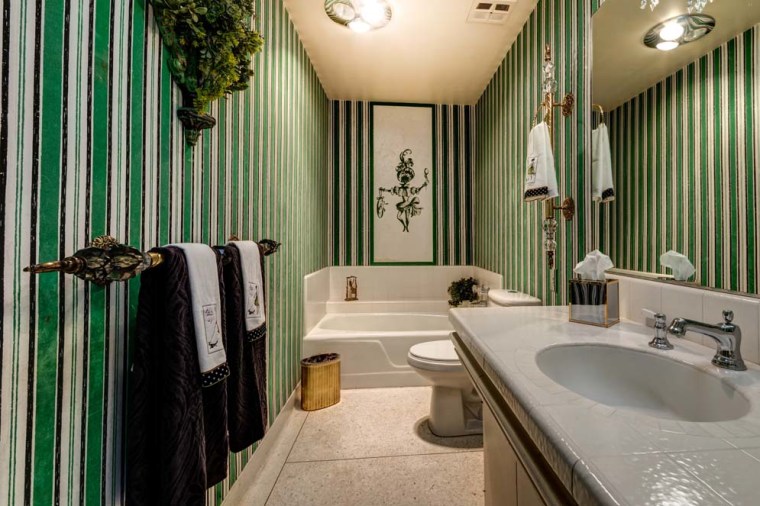 Cupid would be more at home than leprechauns in the pink-and-red master suite, which boasts marbled wallpaper and mirrors, a floor-to-ceiling velvet headboard and the plushest of fuchsia carpets.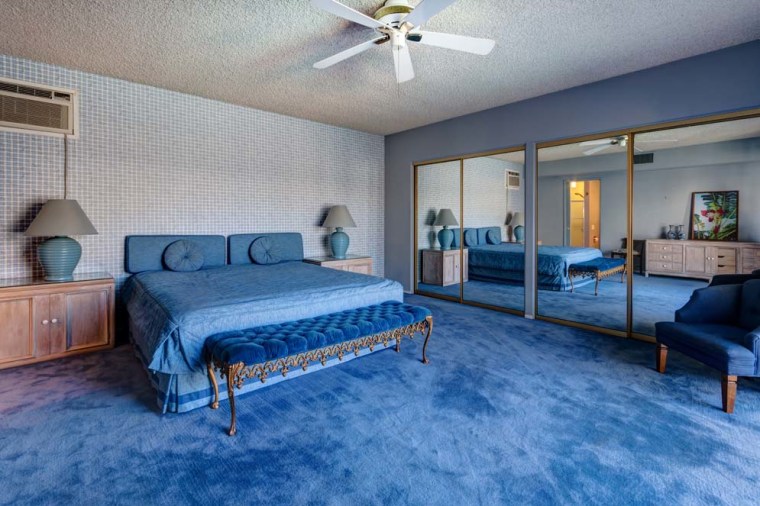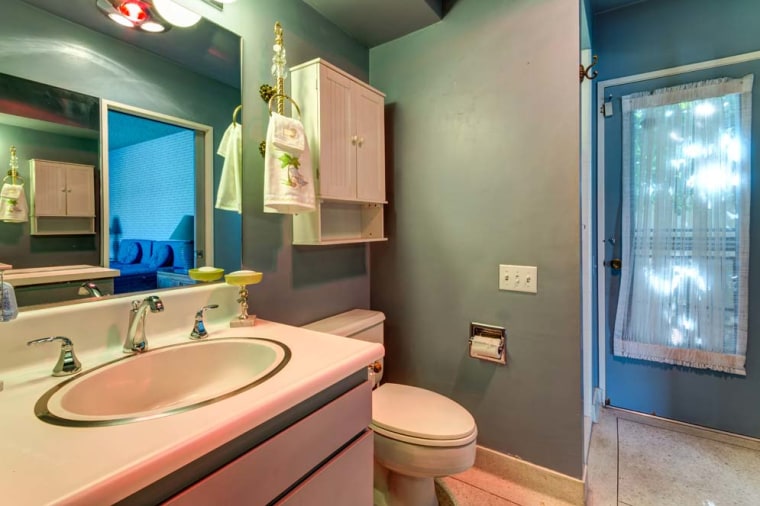 Even the Pepto-colored television stand is decadent, and framed by heavy crimson curtains.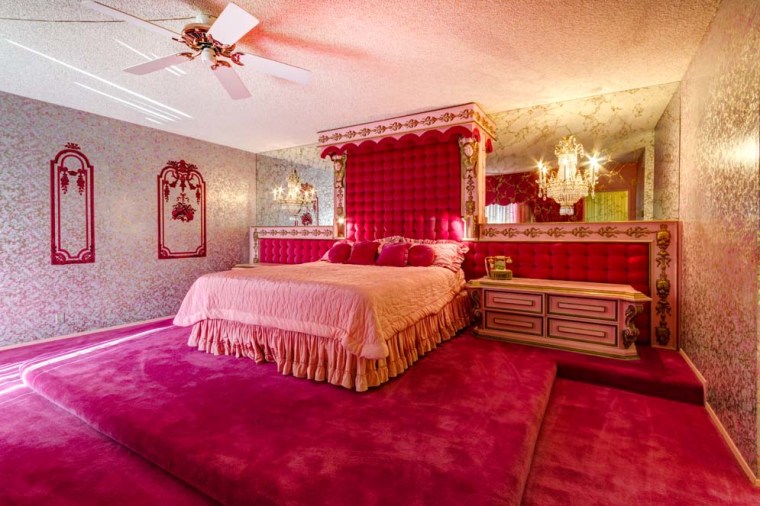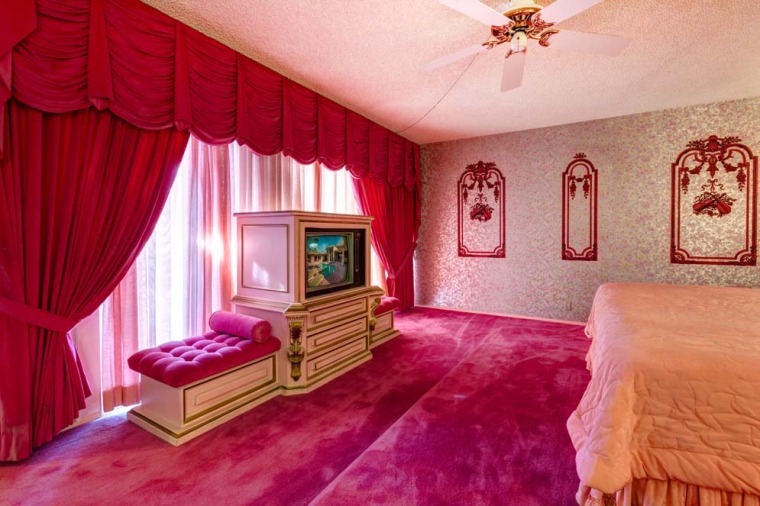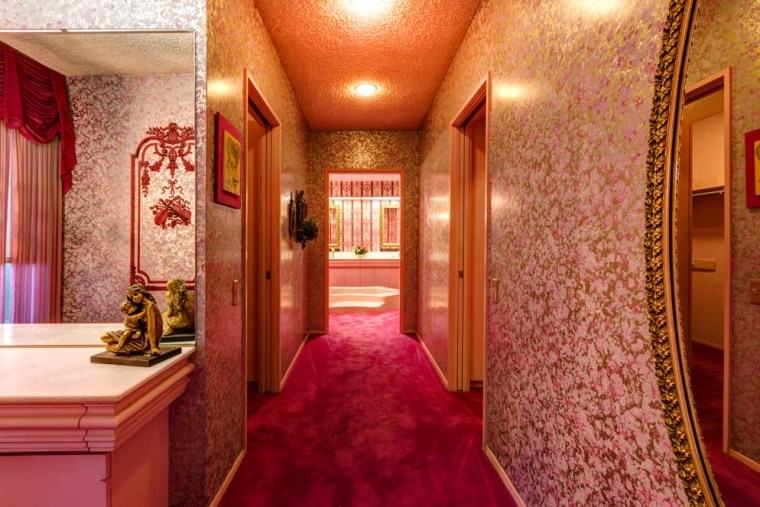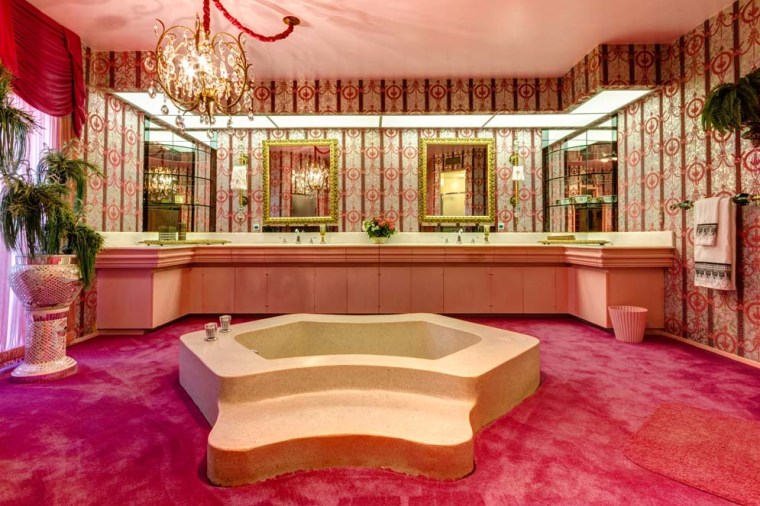 Rounding out the kaleidoscope, a third bedroom is a symphony in blue -- a cool retreat from the warm hues elsewhere, with a sliding-glass door that opens onto the backyard pool and spa.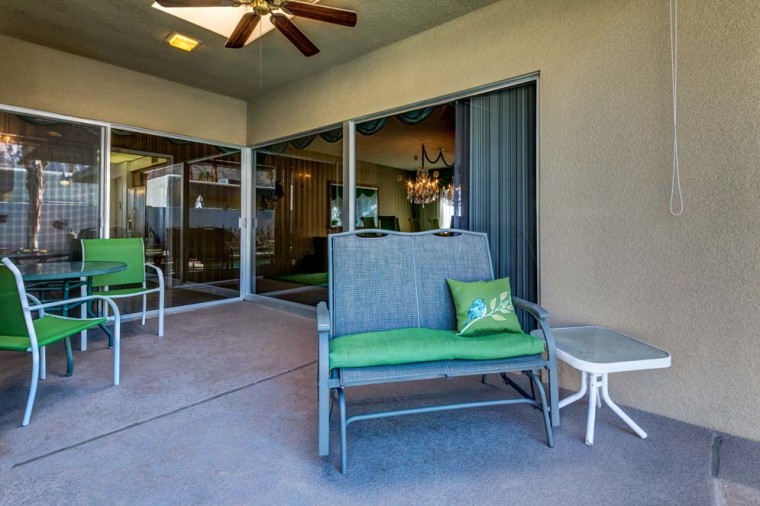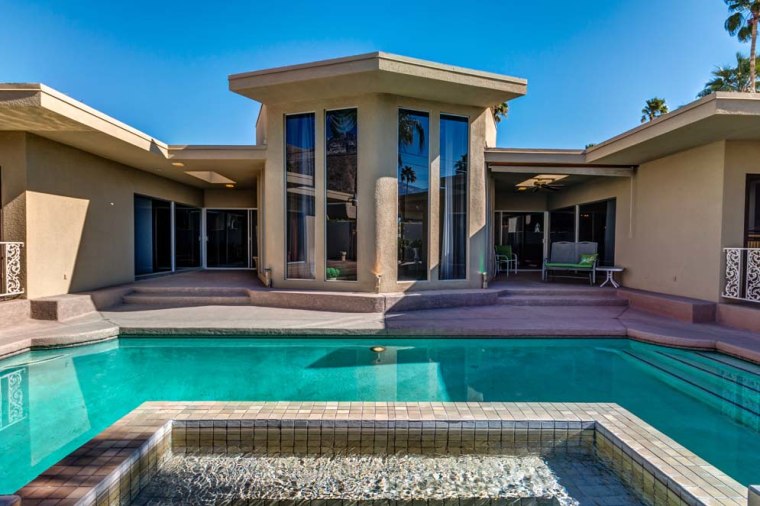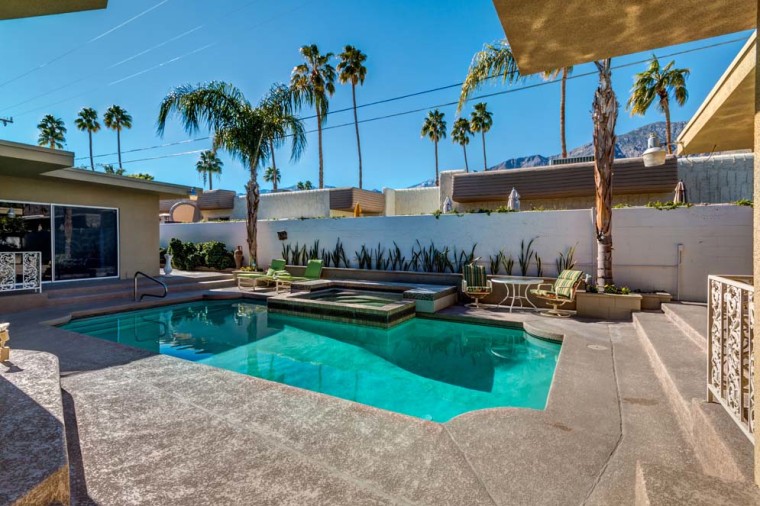 The 3,350-square-foot, museum-quality home is an ideal stage set, which hasn't escaped notice: "A photographer is coming from Australia in the next few weeks to do a retro '60s photo shoot in the house," Bernal said.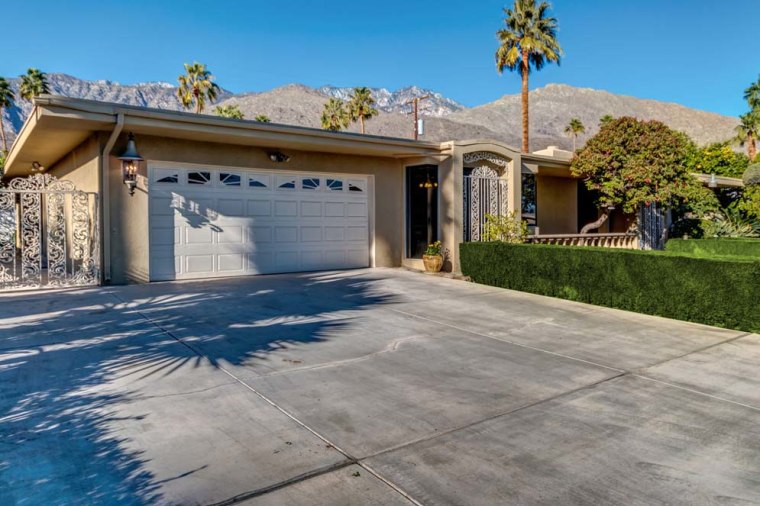 Related: