Amid rolling hills and green pastures, wild flowers and footpaths, peace and quiet awaits guests of the appropriately named "Majestic Bus."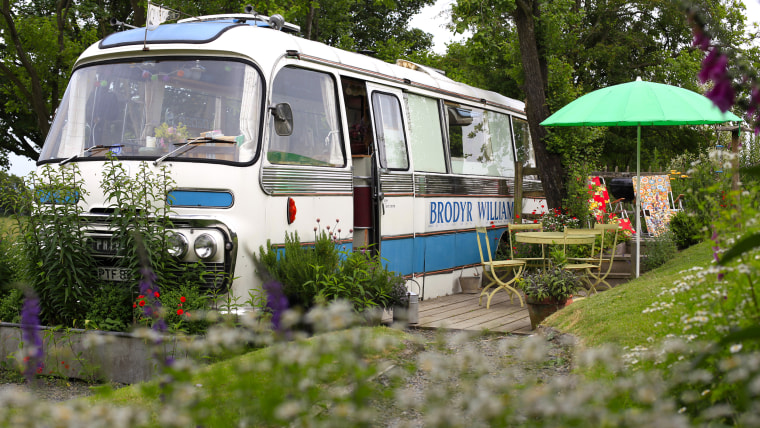 The tiny vacation rental sits smack dab in the middle of paradise, also known as Radnorshire Hills — located a few miles away from the famous English book town of Hay-on-Wye in Wales.
Robert and Layla Robinson, owners of the Majestic Bus, realized that they had a great location to offer a holiday experience and began coming up with ideas for how to make that happen.
"We were looking for an alternative to canvas-type products like yurts and teepees," they told TODAY.com. The couple finally came up with the idea to convert a 240-square-foot bus into a cozy place for guests to enjoy the scenery.
The conversion began in April 2012 and opened for business about a year later. The process involved completely stripping the bus, laying wood floor and placing horizontal wooden boards on the walls. They also built a double bed at the rear of the vehicle and a kitchen at the front.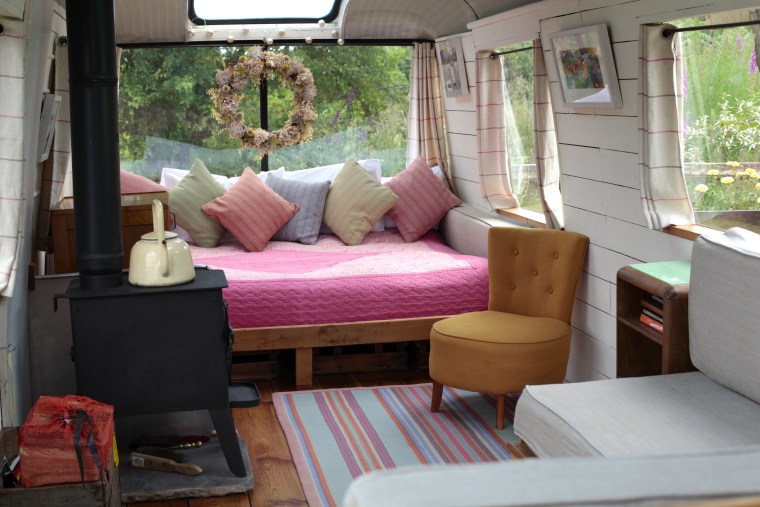 In the middle, they created an L-shaped seat which transforms into a double bed, and renewed the fabric on the internal ceiling.
"I think the kitchen built around the steering wheel, engine and gear stick is very unique," Robert said of his favorite part of the bus.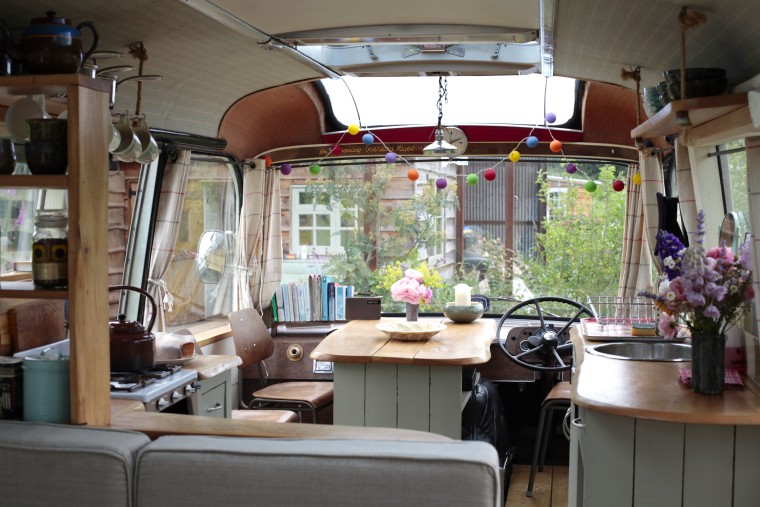 "It has oak waney edge worktops which are sourced from firewood bundles from the local sawmill, and the structural frames were made from a recycled sauna. The original skylights are a really special feature as well." The electricity comes from a solar powered system that they also installed, and there is a wooden bath house located a few meters away for guests to use.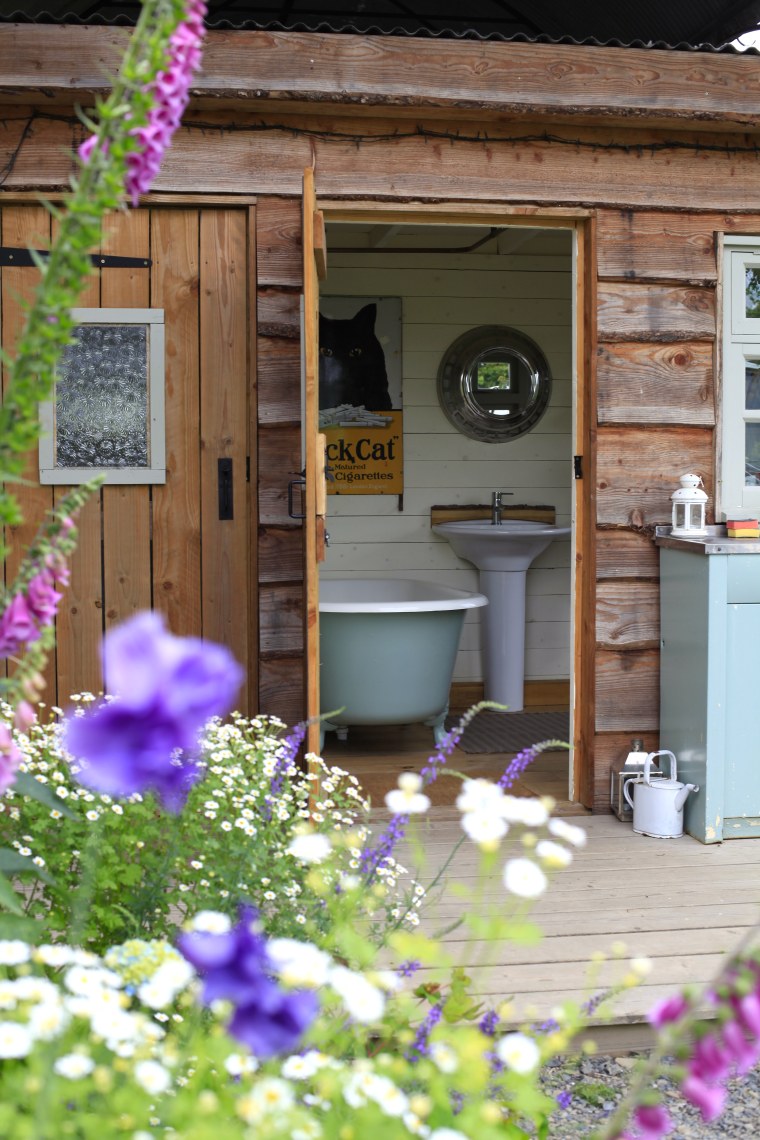 Their other favorite part of owning this whimsical space is knowing that guests have such a great time when they visit. "It's very rewarding," Robert said. "The reaction of most people when they walk into the bus for the first time is amazing."
The Robinsons say that there's a huge range of age groups that come to visit the bus. "We have guests ranging from 20 to 70, but it's mainly couples. We also have a lot of 30-45-year-olds with young children."
Besides getting to hang out in this adorable space, guests can cook with the fire pit on the outside deck or picnic in the countryside. The town also lends itself nicely to outdoor activities such as canoeing, open-hill horse riding and pony trekking, hiking, mountain biking, and fishing.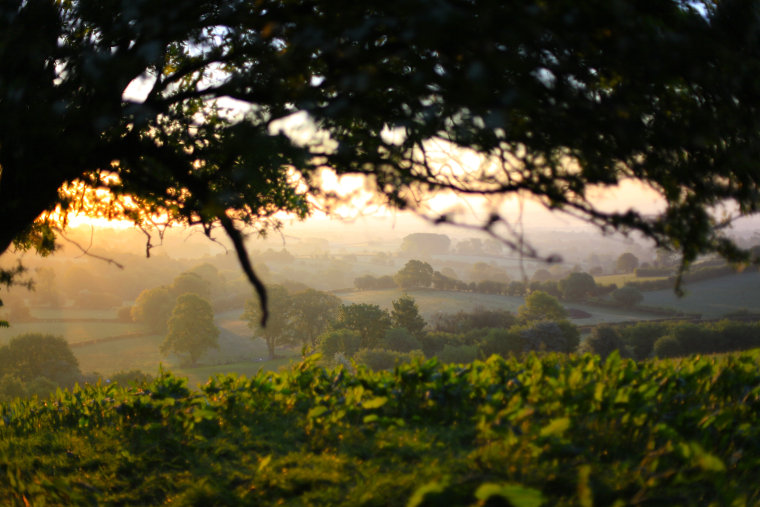 In the mood for a relaxing getaway like this? For around $195 (prices vary depending on day of week and season), you can stay at the Majestic Bus. Check out their website for more details.