It's amazing what you can do with a small space, and the Pink Moon Saloon in Adelaide, Australia, is a prime example.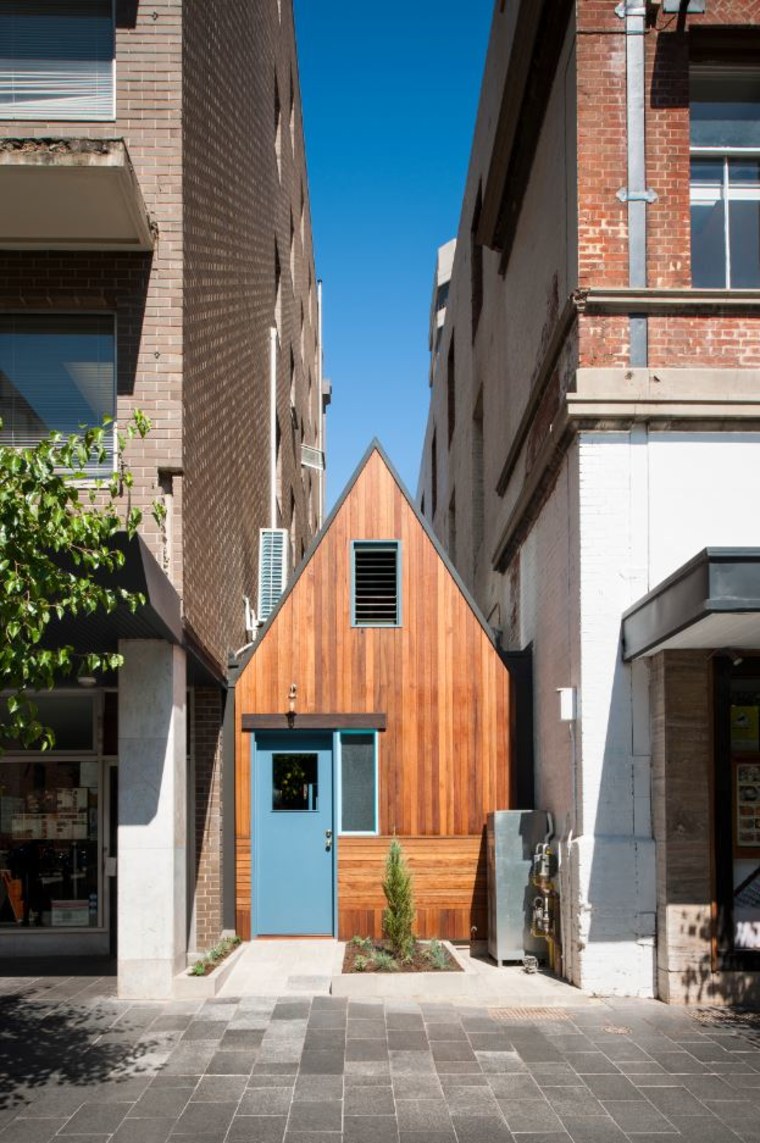 Sitting snugly in a narrow alley between two low-rise office buildings, the bar/restaurant fits right into the space with 1,103 square feet to boast.
RELATED: Is bigger always better? Meet the 'tiny house movement'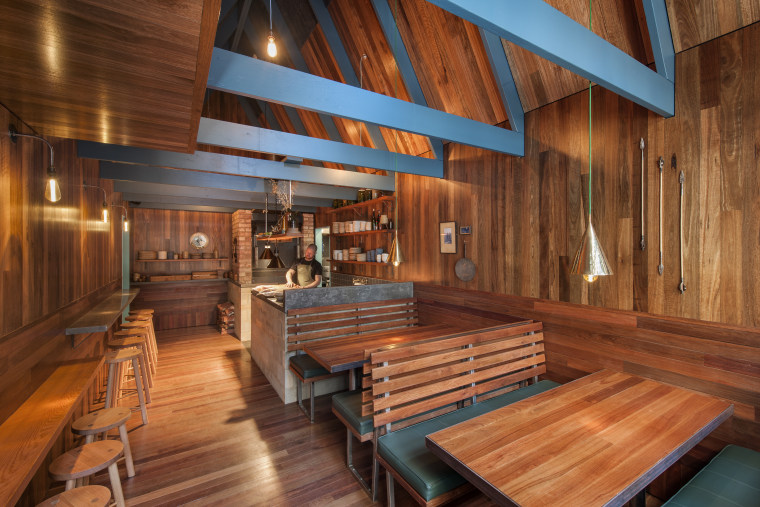 Designers at Sans-Arc Studio were able to use tiny home tactics and space-saving skills to create an aesthetically-pleasing yet practical floor plan that can accommodate up to 90 people for drinks or a bite to eat.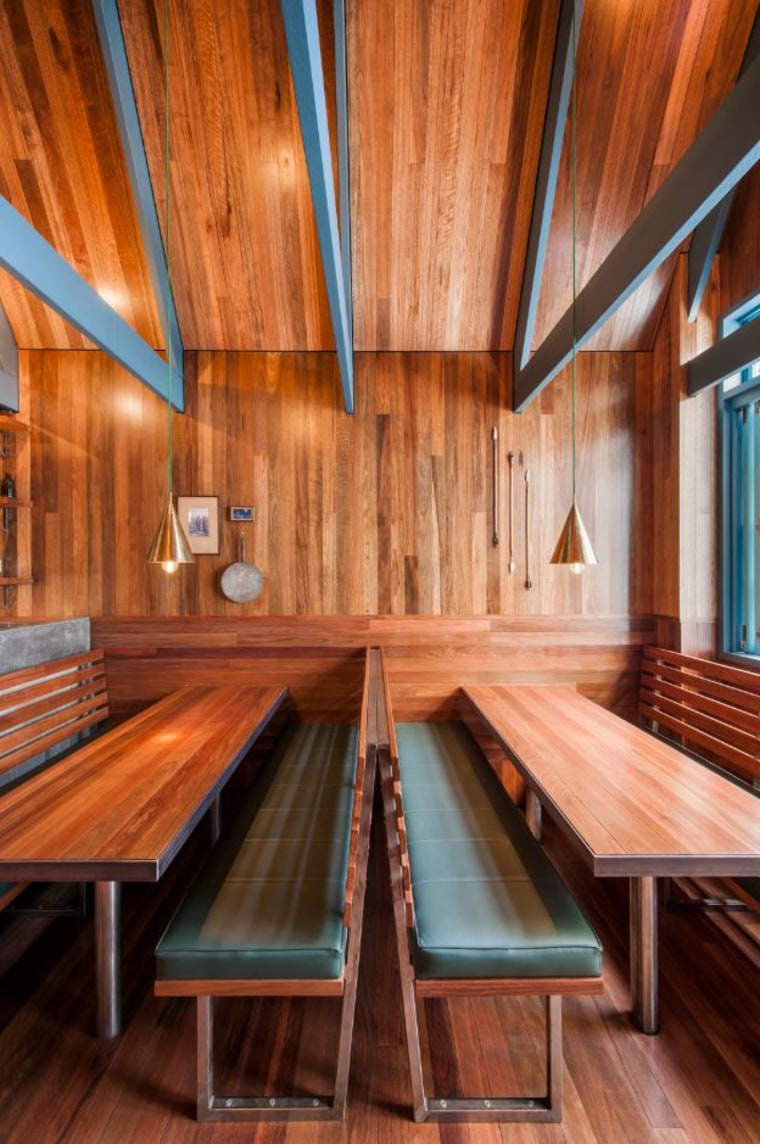 Completed in November of 2015, the building was imagined with a specific narrative in mind: "the outdoors and a childhood memory of fire-cooked food and camping in the forest," according to a project description given to TODAY.com by designer Matiya Marovich.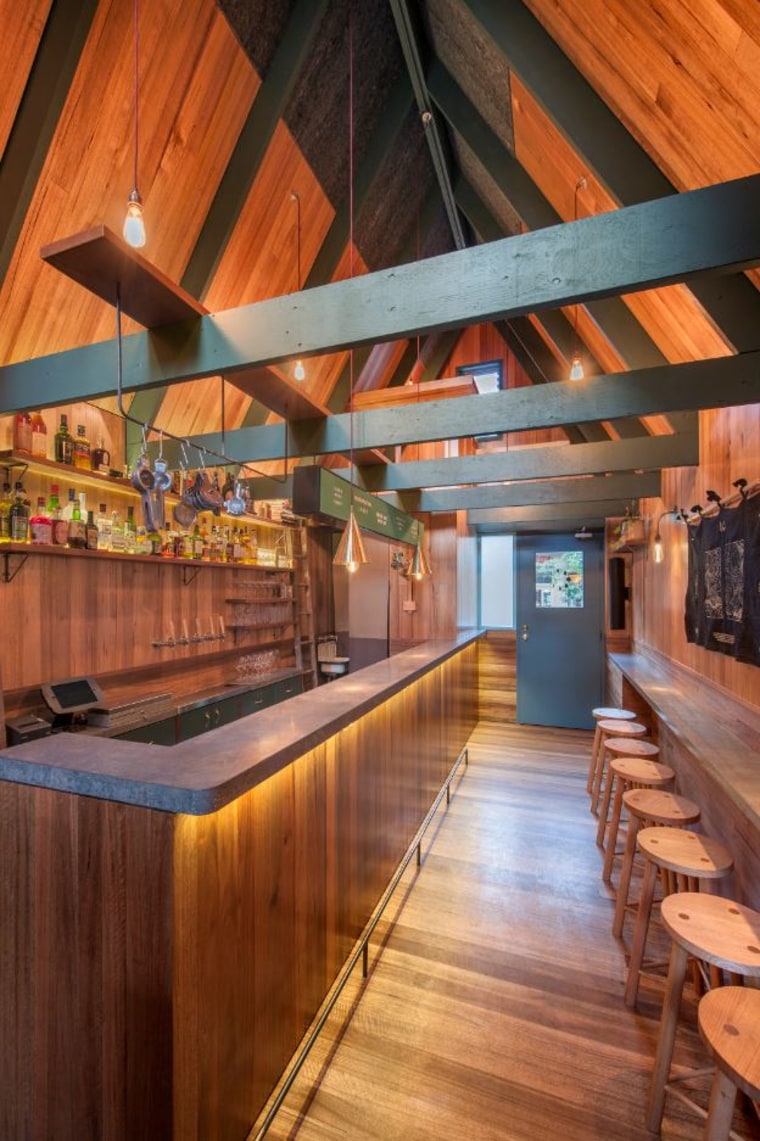 The space features two tiny home-styled huts separated by a courtyard that allows for extra light to flood into both sections. A line of bar stools along the edge of the wall flows from one structure to the other by way of the outdoor area.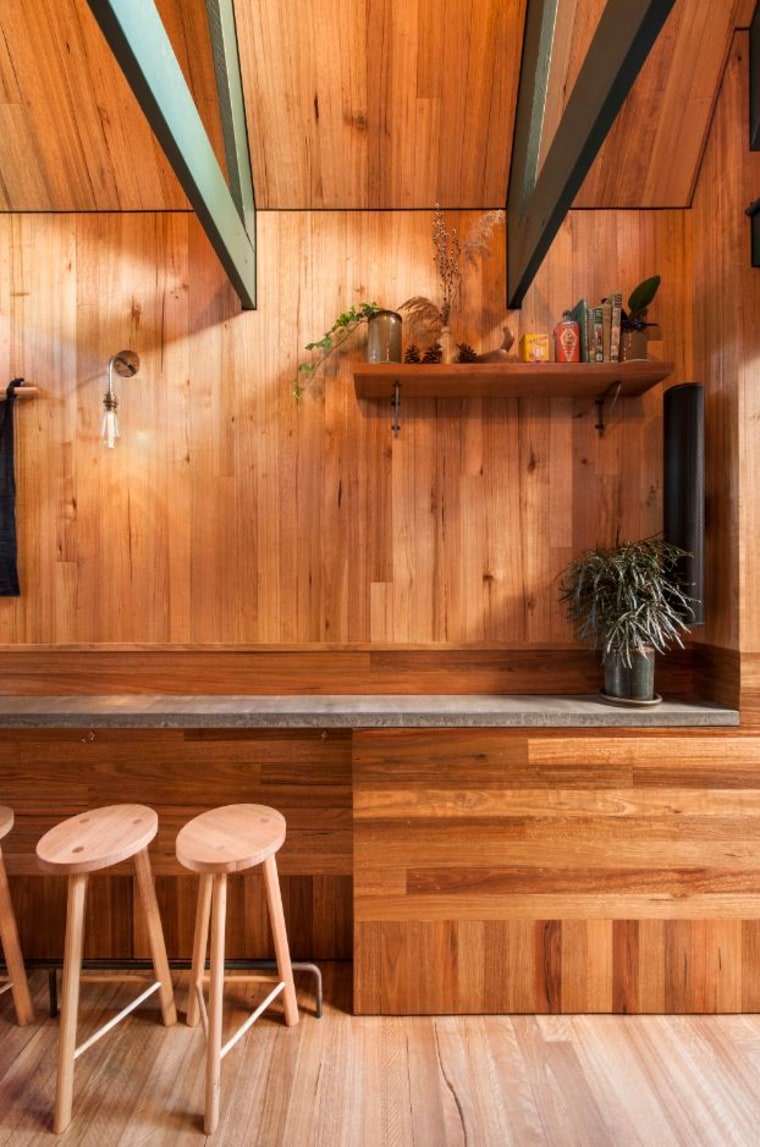 To make the indoor spaces feel less tight, the ceilings are angled at 60 degrees to accentuate the height and overall volume.
RELATED: From laundry room to tiny home! See inside this 88-square-foot house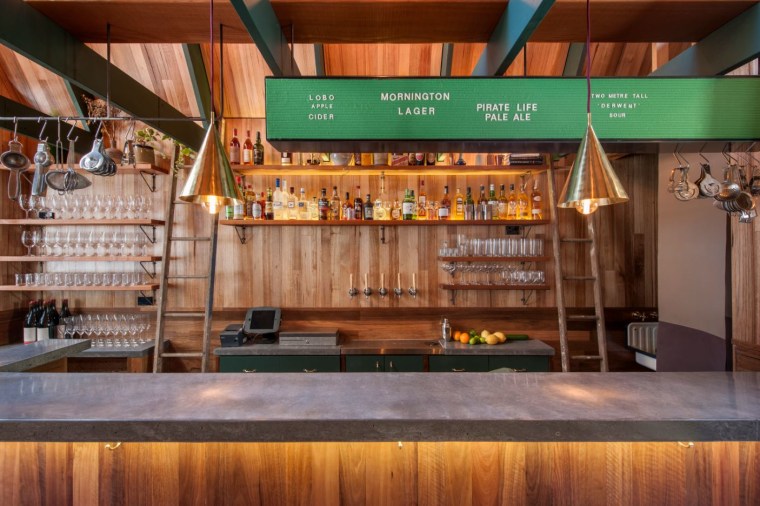 Locally-sourced Australian hardwood is used for cladding, and all of the building materials were chosen with sustainability in mind.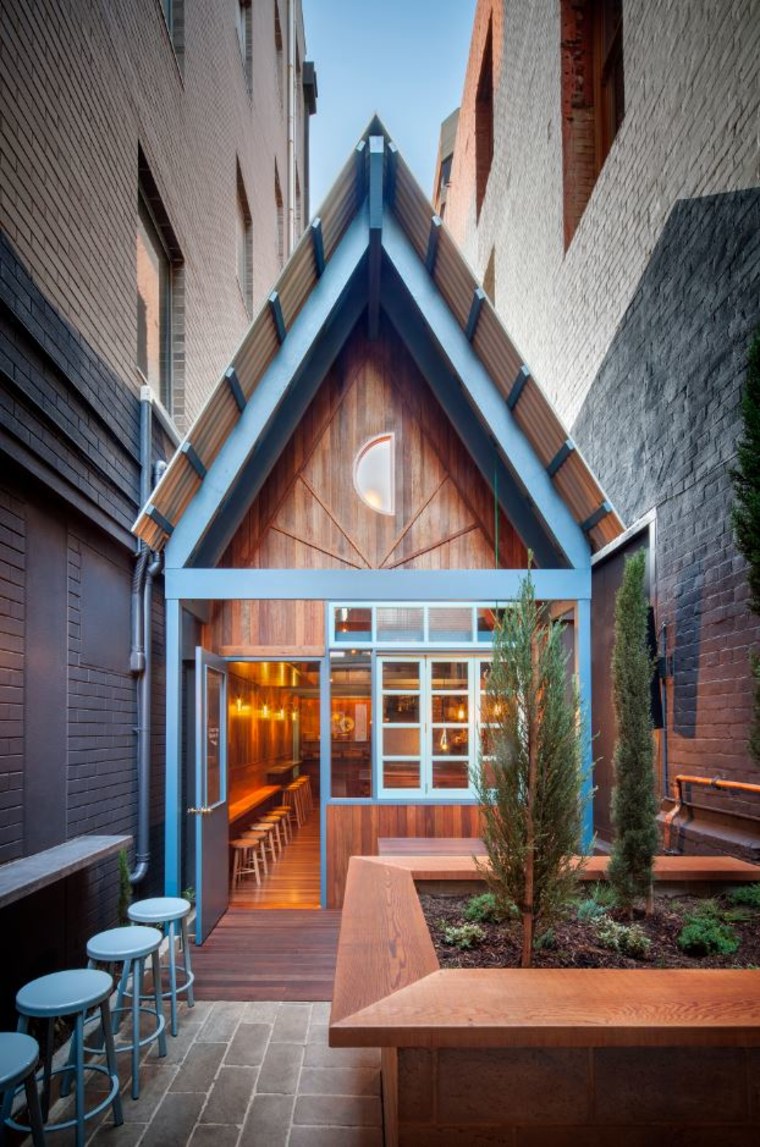 Now who's up for a trip to Australia?