119 Nagle St, Harrisburg, Penn.
For sale: $259,900

The first time Tony Sangrey stepped inside his current home, it was a Mennonite church called the Peace Chapel. He accompanied a friend to Sunday school there one week.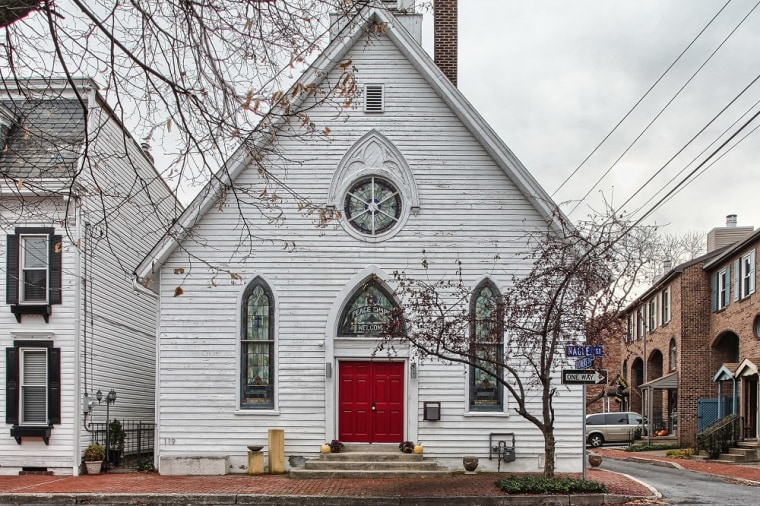 Years later — in 2002 — he and his wife-to-be, Carolyn, bought the place. A stained-glass window above the front door still says "Peace Chapel Welcome," but inside the 3,085-square-foot property is a three-bedroom, two-bath home with lots of stained glass, church pews alongside a pool table and Italian kitchen cabinets.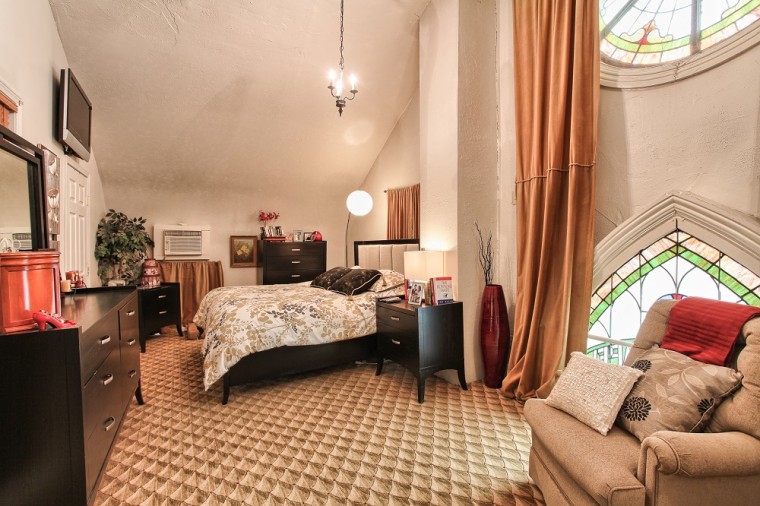 Sangrey moved to the chapel from an apartment in an old department store. "The elevator shaft was my closet," he said, and he liked the idea of living in another unusual space.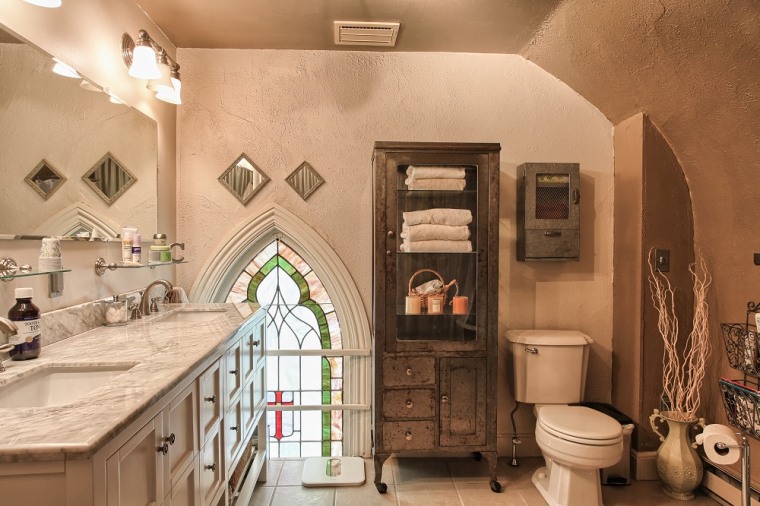 Now, he and Carolyn sleep where the choir loft used to be, and their bathroom is the old church office. A second bathroom with a large marble shower and a television used to be the women's restroom.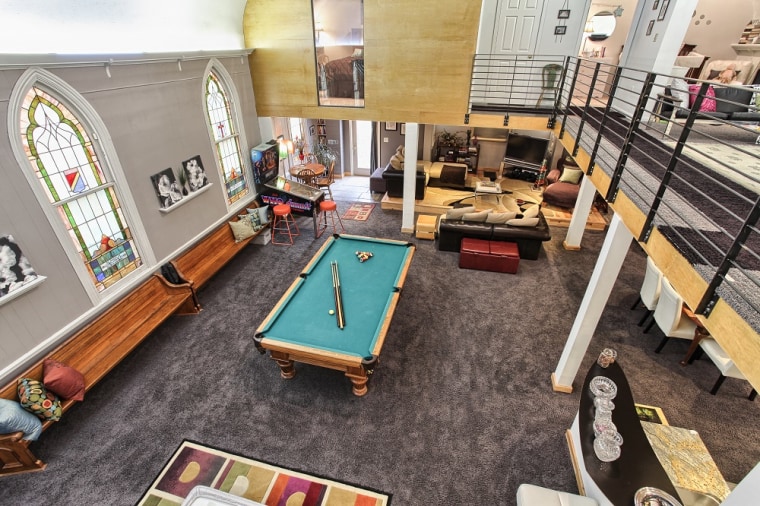 The biggest remodeling challenge was "trying to figure out how not to screw it up," Sangrey said. "It would've been easy to come in here and start throwing walls up, but we really didn't want to do that."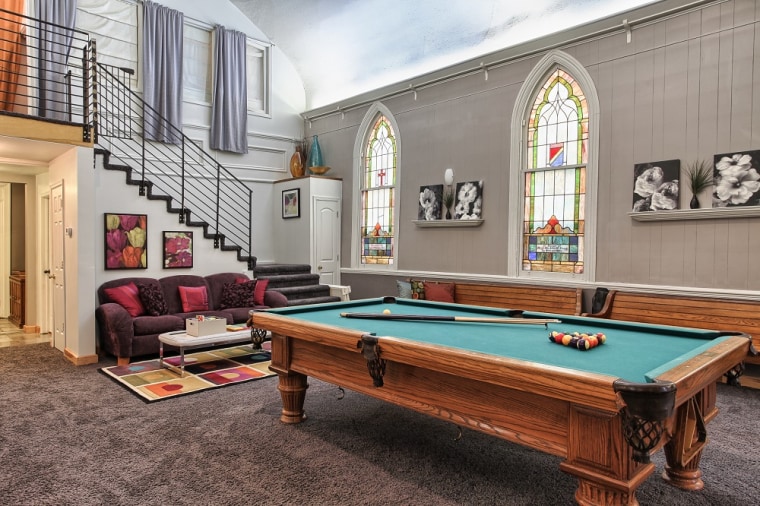 They were particularly careful with the tall stained-glass windows that a congregation installed in 1923. Built in 1876, the building was the Nagle Street Church of God before becoming the Peace Chapel in the early 1980s.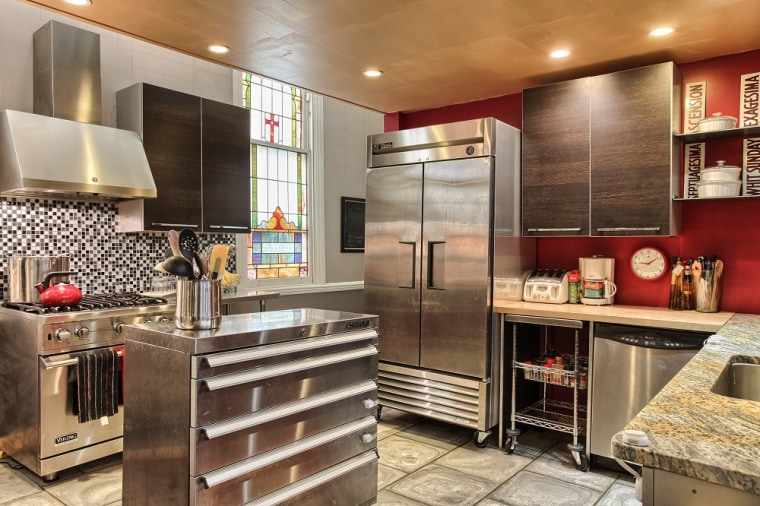 To protect the windows, Sangrey designed an upstairs expansion that does not touch them. Instead, there's a great room with the full length of its windows visible, plus a wrap-around second story that keeps the lower half of the windows visible downstairs and the upper half visible upstairs.

The listing is held by Troy Burkholder of Re/Max 1st Advantage.
Photos: Annie Weiler
Related: