If your home's exterior is looking a little drab, Jonathan and Drew Scott, the Property Brothers, have a message for you: Grab the paint.
Whether your light fixtures are dull or your lawn is looking lackluster, the home experts shared DIY ways to use paint to spruce things up — and they got revenge against Willie after the co-anchor pranked Jonathan on Wednesday.
Light fixtures
Homeowners often think painting the home's exterior is the only option when it comes to changing its look. Fortunately, that's not always necessary. Jonathan and Drew recommend first painting your home's light fixtures to polish things up.
"Don't do it the cheap way where people just tape off the wall and spray it in place," Drew said. Take the light fixture off the wall, remove the glass and then paint it with a metallic paint.
"It's all about the prep," Jonathan said. "The more time you spend on prep, the less you'll spend with cleanup."
Front door
Buyers often say the most impressive component when walking up to a new house is the front door, so make sure yours looks good!
"Have some impact," Jonathan said. "Make a statement."
Take off any security gates and make sure the door's paint looks clean without any chips or cracks. And don't forget to dress up the space with plants and a nice doormat to welcome any guests.
Driveway
If your driveway is sporting cracks or potholes, take an afternoon to take care of those. Hardware stores sell sealant that you can easily use to fill in any cracks. Just make sure to clean the driveway first, then fill in the cracks, flatten it out and once it's dry, paint it over.
Grass
Droughts are bad news for your lawn, but the grass doesn't have to completely succumb to being brown. Just reach for the paint!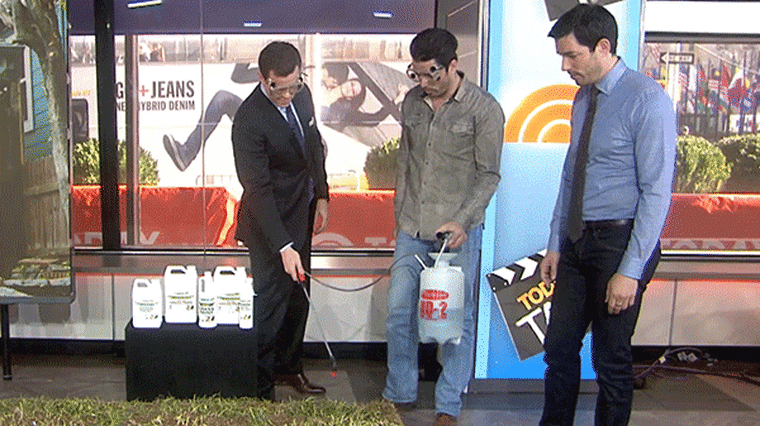 While the Property Brothers had some fun by secretly rigging the spray container to blow baby powder in Willie's face as payback after he rimmed Jonathan's glasses with marker on Wednesday, spraying lawns is a real solution for brown spots.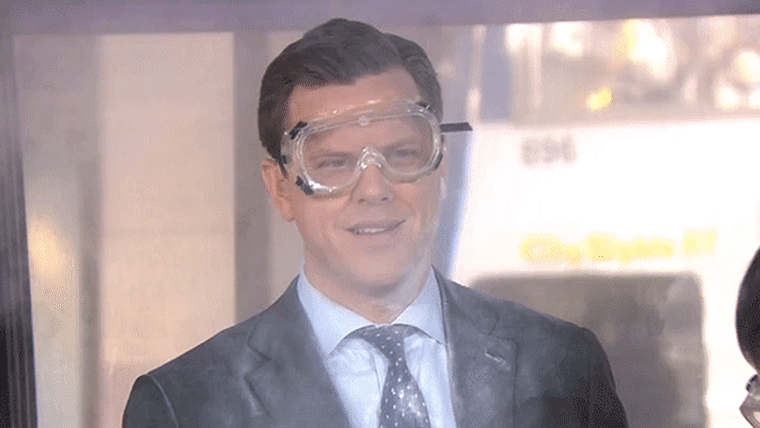 There are several types of lawn spray on the market at a variety of price points, but most will cover about 1,000 square feet for less than $30. Most importantly, the sprays are safe for pets, children and the spray won't stain your feet any more than grass stains would.