Stars of HGTV series "Home Town," Ben and Erin Napier, visited TODAY Wednesday to shares tips for decorating this spring.
On their show, the husband-and-wife decorating team use old materials to give historical homes in Laurel, Mississippi an extreme makeover. Now, they're showing us how to liven up our own houses with these extremely easy DIYs.
Learn how to re-create these budget-friendly projects with simple items (like an old ladder, wallpaper and recycled materials).
1. Wine holder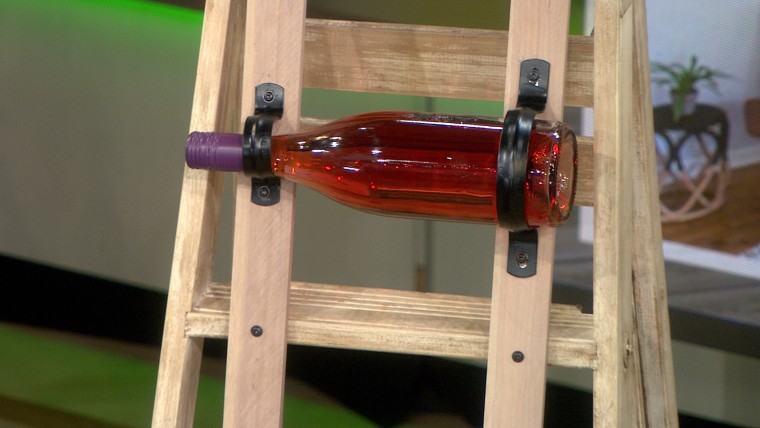 Wine holders are a beautiful way to decorate a space, and this DIY wine holder is perfect for just that! Find an antique ladder to get started. With a drill, attach small and large C-clamps to hold the wine bottles in place. Make sure they're tightly screwed in— and voila!
2. Spruced-up stairs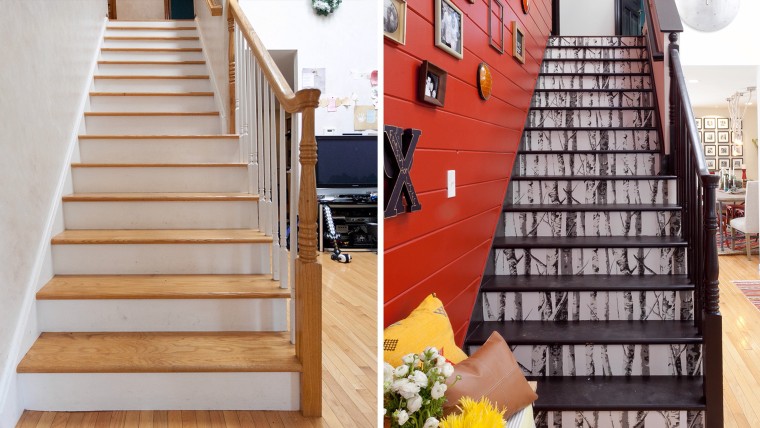 To spice up a set of stairs, decorate them with some wallpaper. Decorate stair risers with removable wallpaper by lining it up against against the bottom and smoothing it out with a spatula. Take a box cutter to slice off any remaining pieces. The wallpaper can be easily removed without residue so that when the seasons change, your stairs can change with it!
3. Bird bath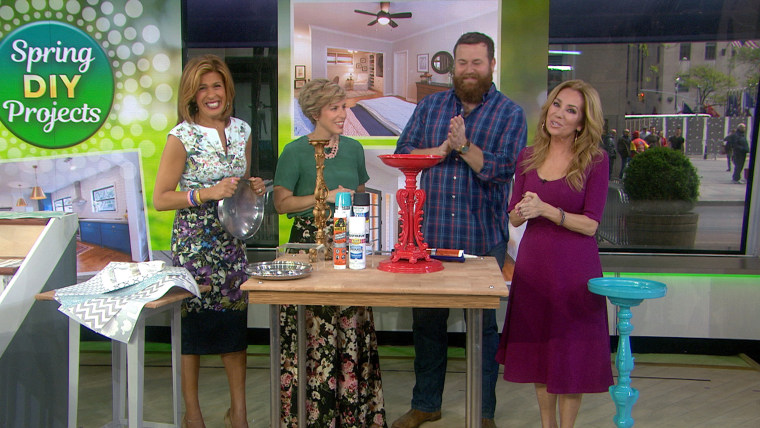 This outdoor bird bath is a fun project for kids. It doesn't require any tools, just a bit of bright spray paint! The base of the bird bath is made out of old candlesticks and the top is made out of a pot lid. Squirt some waterproof glue on the candlestick to attach it to the lid and you have yourself a fun and colorful bird bath!
RELATED: