With triplets on the way, Sarah and Matt Turcotte had to make room for baby — or in this case, babies.
TODAY (Renovate TODAY is created with our sponsor Lowe's) asked viewers going through a major life change to share why they needed a room makeover. The Turcottes wrote in, and soon TODAY contributor Jill Martin, along with Lowes' head designer Deb Lesinski, were on their way to help transform the couple's guest room into a dream nursery.
The couple, who met in the sixth grade, tied the knot three years ago and began trying to start a family.
They went through five cycles of in vitro fertilization over six months. With the treatments creating a financial burden, the Turcottes were determined to try IVF one last time.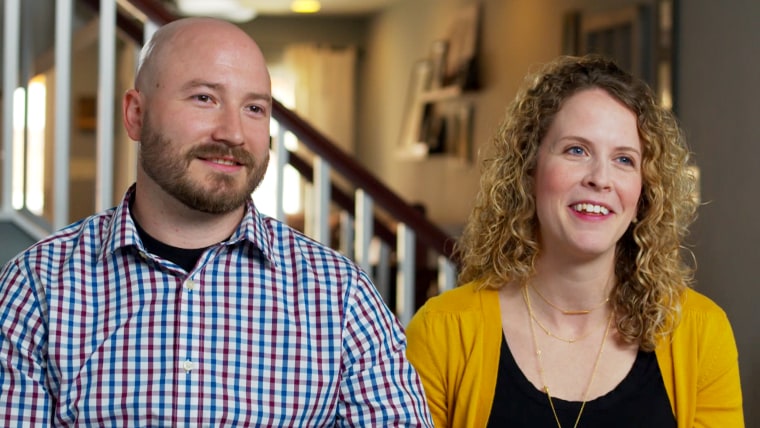 RELATED: 18 things I wish I'd known about decorating my baby's nursery
"He (the doctor) said, 'Well, we see a heartbeat over here. And then we see a heartbeat over here.' And I thought, 'That's in the same area. But OK.' And then he kept going and said, 'And it appears there's a third heartbeat,'" Sarah Turcotte told TODAY.
With the wonderful news, the next challenge was creating a space for the triplets.
The design duo completely transformed their light-filled and spacious guest room into a whimsical retreat for their little ones-to-be.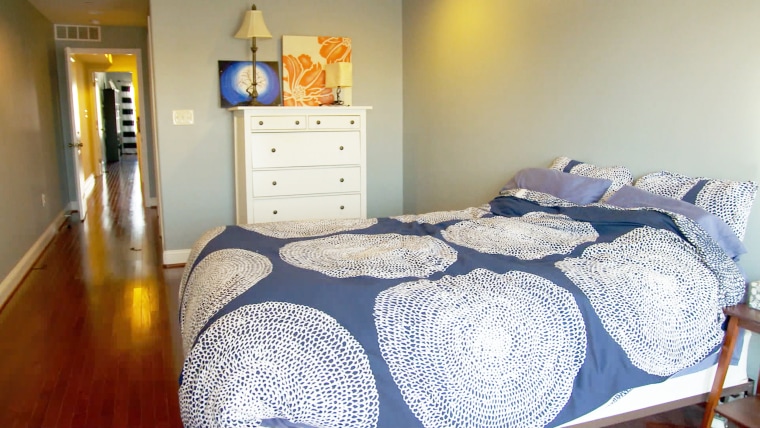 With the renovation underway, the Trucottes had just two requests: to include in the layout a needlepoint that Sarah had in her room as a baby, and a photo of their two embryos. Other than that, Martin and Lesinski were free to work their creative magic.
The design team had just three days to complete the transformation, but the big reveal of their hard work was filled with tears of joys.
With the room makeover, they aimed to create a space that was practical and functional, yet incorporated sentimental elements.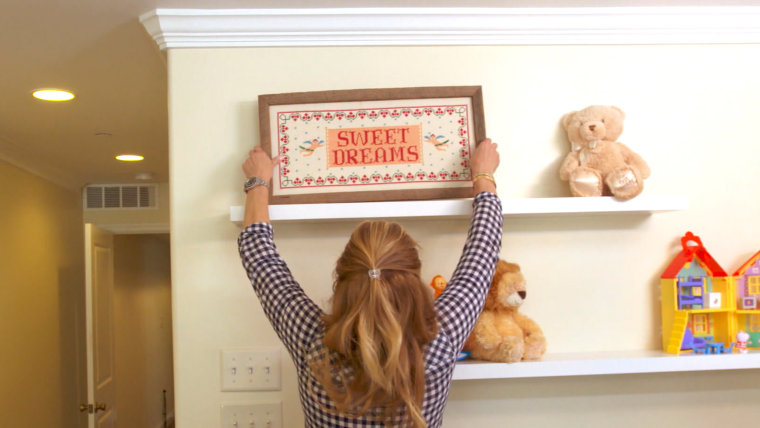 They installed several shelves where the Turcottes could display the needlepoint, photo of the embryos and anything else of significance.
RELATED: 11 boy nursery ideas from Pinterest
With the paint color, Lesinski and Martin opted for something gender neutral as they don't know the sex of the babies.
With the cribs, it was all about practicality. They selected a design that can be converted into twin beds, which means the family can use them for years to come.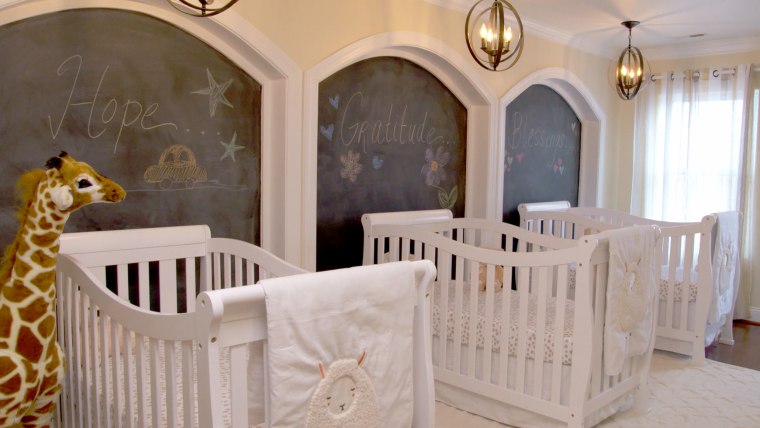 Above each crib, blackboards were installed to help keeping feeding schedules in order (and perhaps even remember which baby is in which crib).
RELATED: Parents create a magical Harry Potter themed nursery
Finally, they installed chandeliers above each crib — each with its own outlet — so if one baby is sleeping and the other is awake, they can have the lights on accordingly. Genius, if you ask us!
And with a few months still remaining in Sarah's pregnancy, the Turcottes can rest assured they're ready for this next chapter as they have a fabulous room for their babies to call their own.