There's the tiny house trend… and then there are these tiny houses — so miniature that one would need magical powers to fit inside them. That's because they're made for fairies, the small mythical creatures that allow one's imagination to soar. And you'll find them in the most unexpected places.
In Ann Arbor, Michigan, a place that has embraced the phenomenon, fairy doors sprinkle the city. From the discrete door hidden in the Mott Children's Hospital lobby that leads to a special wing of the hospital, to the well-lit house snuggled between hard-bound books at the Ann Arbor District Library, there's no shortage of spaces for fairies to rest in the city.
The fun isn't just where they end up but what each individual one looks like. The doors can be designed to look like anything. For example, the city's Red Shoes Homegoods has a fairy door that matches the human entrance. The store also sells handpainted versions to customers with pretty accessories such as tiny diamond knobs.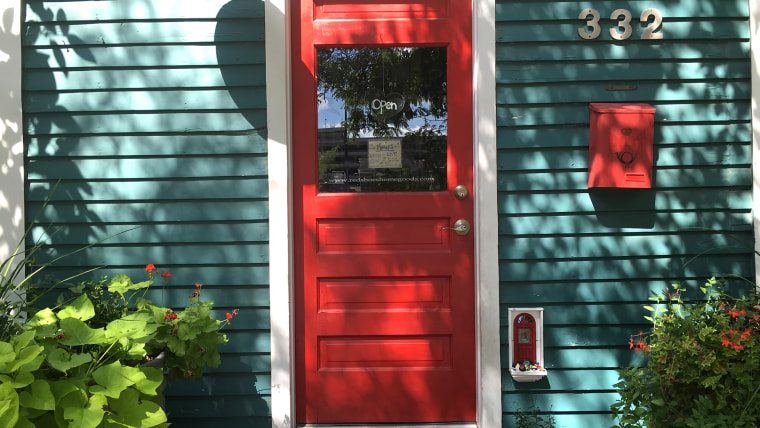 Fairy door design businesses are growing with thousands of available products on Etsy. Lola's Little Place, a fairy specialty store based out of the United Kingdom, features personalized doors for children's rooms. Whether they desire a fairy roommate or just need a place to let the tooth fairy in, there's a special entrance available.
Some are even setting up full scenes around the doors. From miniature plants to tiny stepping stones to even little creatures, the possibilities are endless and can make for a really fun and imaginative time with your kids.
Of course, they idea of a fairy home can also be really simple. Fairies seem to love treehouses (although, who doesn't?) and many humans are finding rustic miniature doors in the wilderness. From castle doors to entryways you'd most definitely see in a Disney fairytale, it's always fun to stumble upon one of these during an outdoor excursion.
RELATED: Look Inside! Enchanted storybook treehouse sells in Mississippi
And it doesn't just stop with doors. Entire fairy homes are available for purchase. Many people are putting them in their gardens to boost imagination and attract the magical creatures. Vacation spots are also great fairy real estate to invest in. Turns out, they even love to go glamping:
Some even have their own summer camps. At Poker Hill Arts, an after-school program and summer day camp in Underhill, VT, owner Chris Gluck has been creating fairy houses with the children for 18 years. The program even has a week-long fairy house camp where children learn to craft their own fairy houses and can take them home with them. Gluck told TODAY Home it's one of their most popular camps.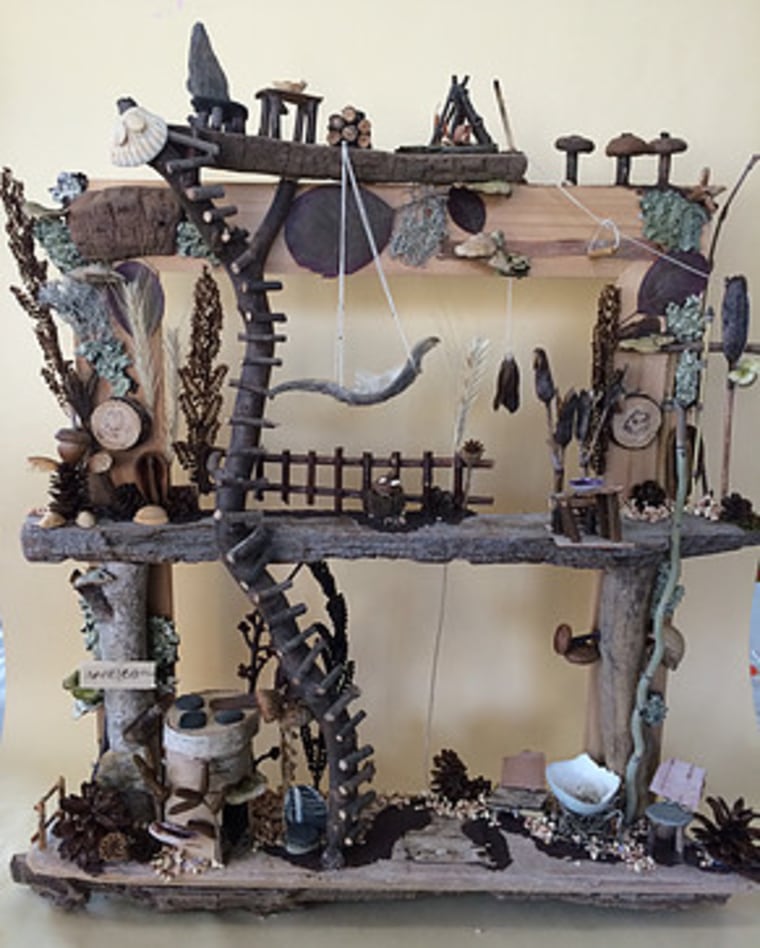 Next time you're out and about, look around and see if you can spot a fairy house. They're more common than you may realize!