Even if you're not a fearless serial decorator like Mandi Gubler, the mastermind behind the popular design blog Vintage Revivals, you still might be tempted to try your hand at her gorgeous DIY fabric wallpaper project.
According to Gubler, it's super easy and a brilliant option for any design junkie that's seeking a swift and temporary design for an accent wall (we're talking to you, renters!)
RELATED: See this bedroom go from boring to 'breathtaking' after budget-friendly makeover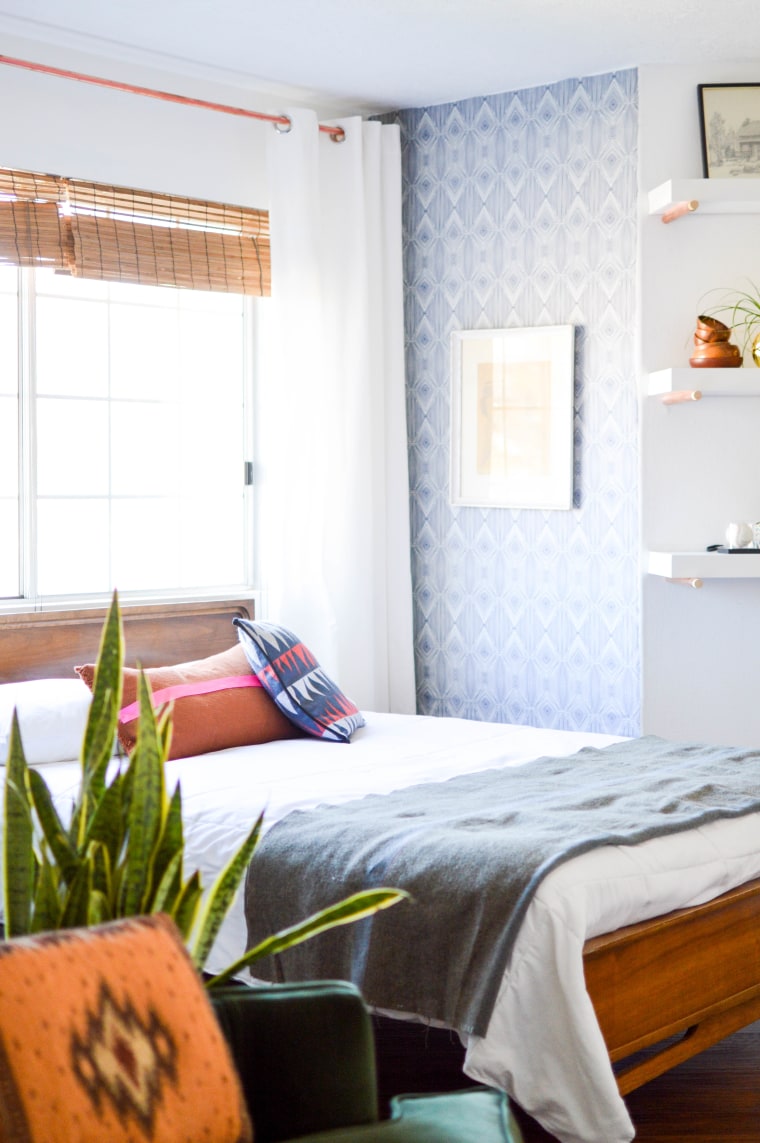 What's more, it takes literally just a few products — a foam roller, paint tray, and fabric starch — and a little elbow grease to pull off. It also helps to have a fabulous fabric. For her daughter's room, Gubler selected this navy and white Linea Paramount Caspian print designed by Nate Berkus, which she obtained at Jo-Ann Fabric and Craft Stores.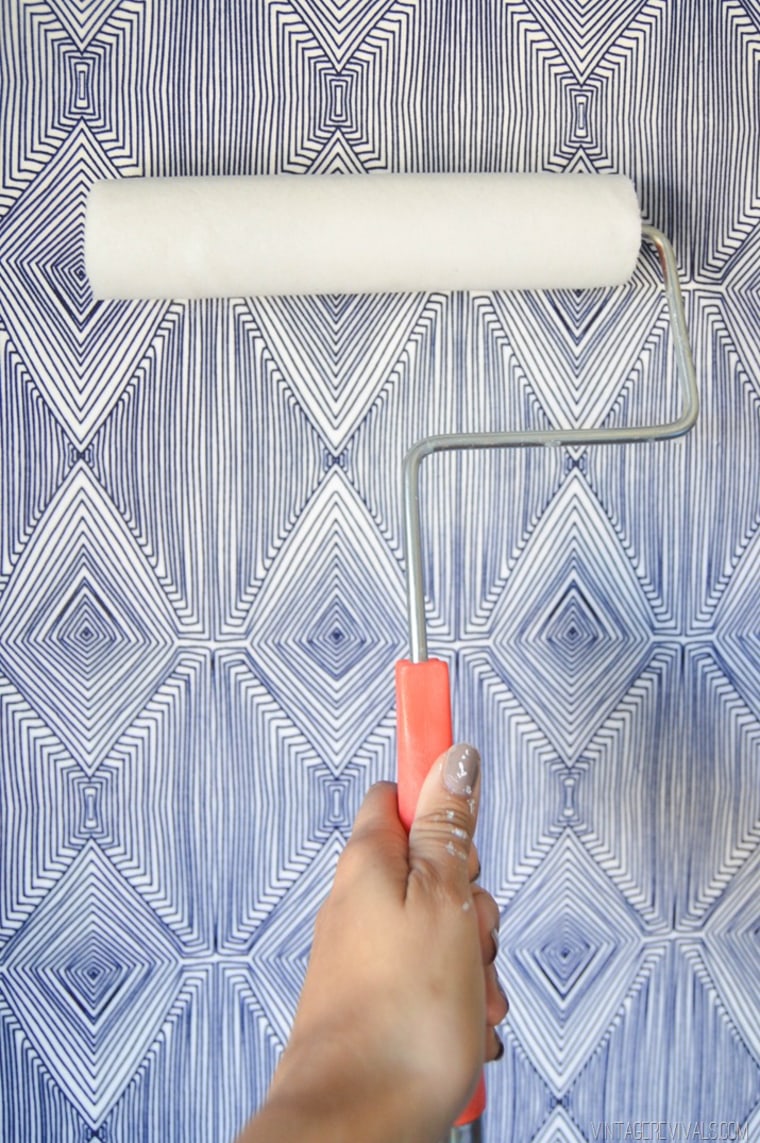 RELATED: From furniture to lampshades, 4 great ways to decorate with wallpaper
We absolutely love how the fabric walls add to the room's personality.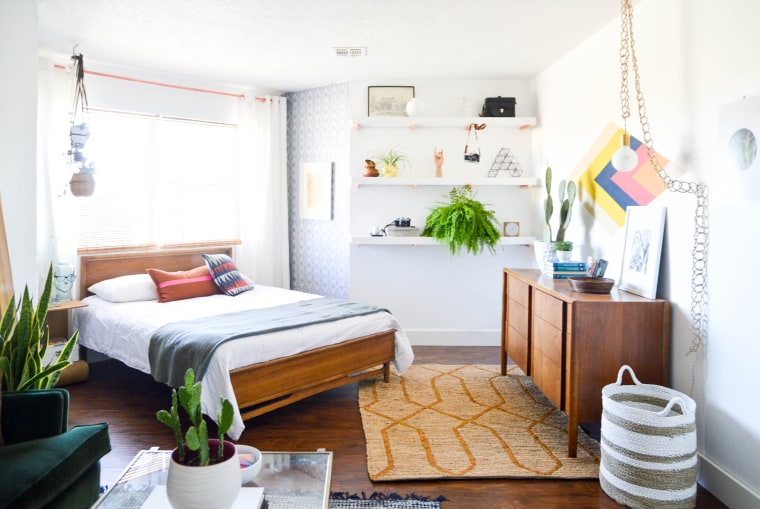 Ready to try it? Check out the full tutorial here for complete instructions.