DIY'ers, whip out those paintbrushes!
Anthropologie recently revealed its spring home collection, and as much as we love the quirky finds the clothing and home store is selling, it's possible to make very similar products for less cash. Here are four of Anthropolgie's latest home goods and their DIY equivalents.
Lacquered cabinet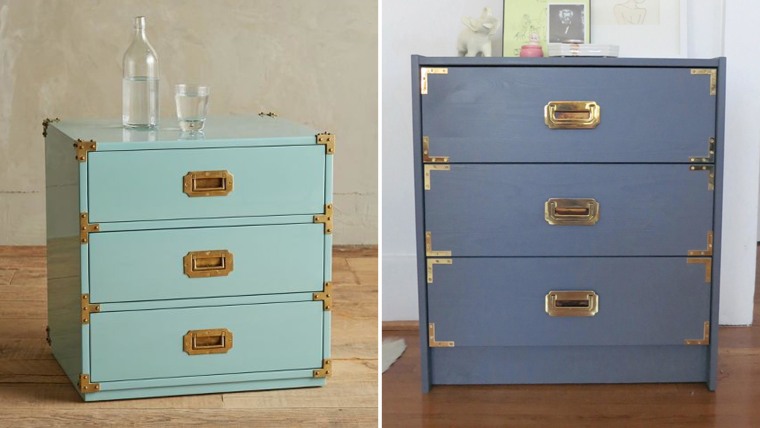 Campaign furniture has been a hot trend for the past several years, so it's no surprise that Anthropologie is getting on board with its vibrant Lacquered Wellington Collection, which includes this three-drawer cabinet. With a swing by IKEA and the hardware store, you can create a nearly identical look by following blogger Molly Madfis' tutorial here. One tip: To get the shiny look of Anthropologie's piece, simply opt for lacquered paint at the hardware store.
Dipped cutlery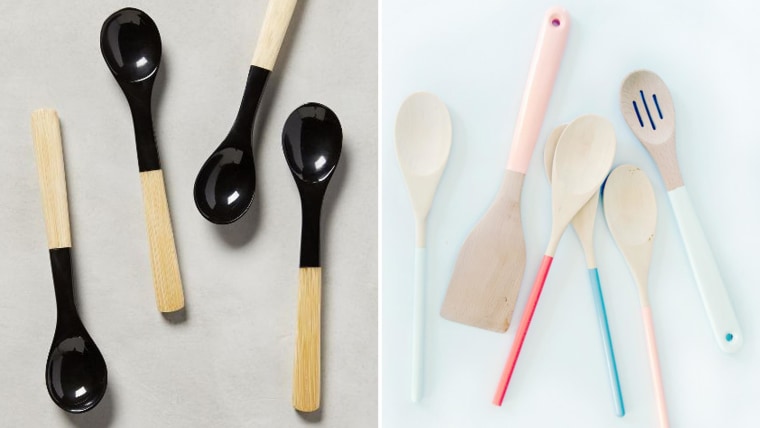 We would eat just about anything with Anthropologie's Fika Flatware spoons, but if you don't want to spend $28 on four spoons (which for Anthropologie prices, isn't that unruly), Erin Souder has the answer. Check out her DIY tutorial for making dipped wooden utensils.
Ring dish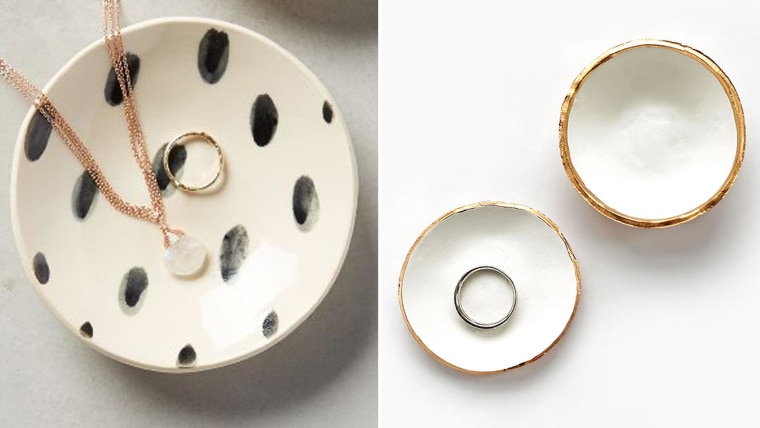 This isn't an identical DIY, but it's pretty darn close and it's pretty darn cute. Store your rings in Anthropologie's Painting Practice Ring Dish for $48, or make Amy Johnson's DIY Ring Bowls with polymer clay and other household items.
Painted basket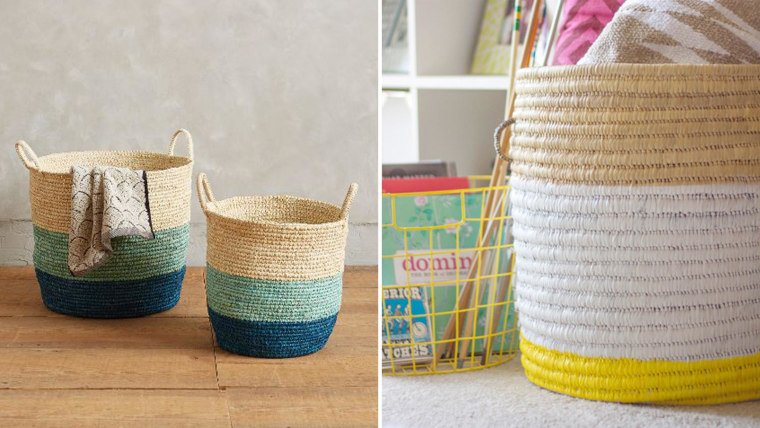 If you're looking for some extra storage as you gear up for spring cleaning, Anthropologie has these Handmade Grass Baskets that add both color and functionality to your room. They also come with a $128 price tag (for two), so if you want to save some money, check out Chelsea Foy's DIY for creating a similar — and custom — look. It only takes an hour (plus drying time) to make!
For more DIY ideas, follow TODAY on Pinterest!
This story was originally published on March 13 at 3:12 p.m.