Chip and Joanna Gaines are the king and queen of making rundown homes reach their full potential.
The "Fixer Upper" hosts bring old houses back to life with more style and elegance than we thought possible. So when it came time to purchase own home, it's no surprise they went with a farmhouse built in the 1890s. (The pair more recently picked up this 113-year-old house — and we can't wait to see what they do with it.)
RELATED: 'Fixer Upper': What it's actually like to be on the home show
For now, we're getting a good look behind those beautiful wood doors.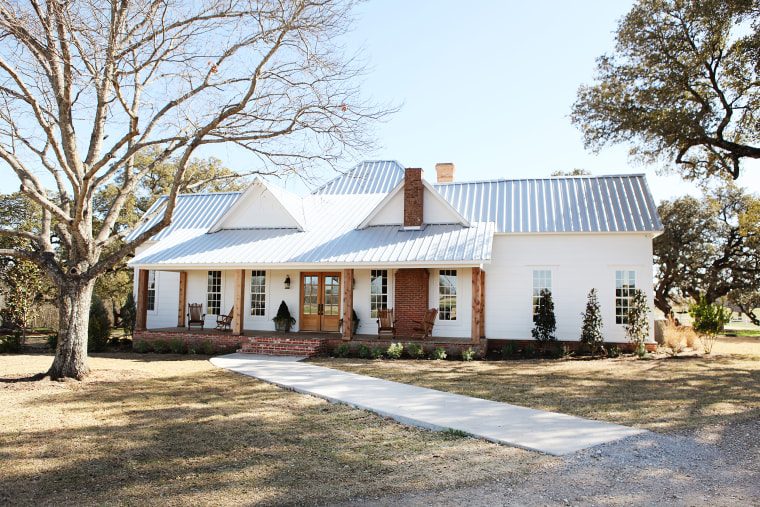 Flooded with natural light and character, the two-story home is designed with Joanna's signature style.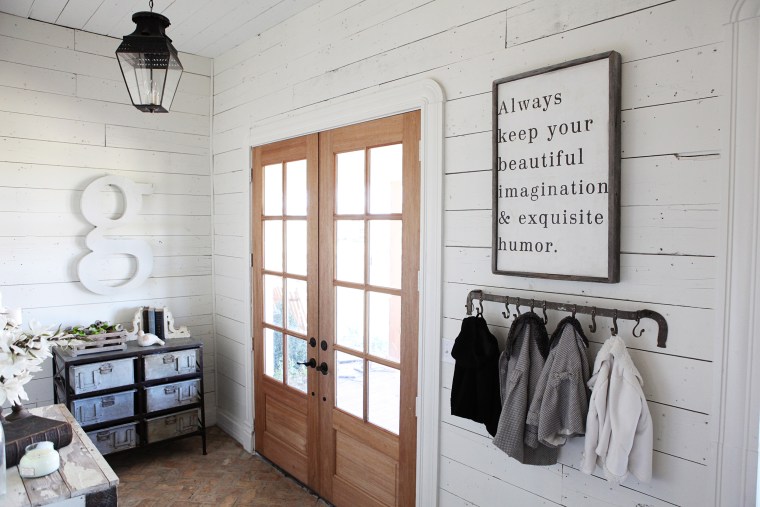 Gorgeous French doors lead to the entryway of the home. Its inviting atmosphere is created with a mix of industrial and country chic pieces.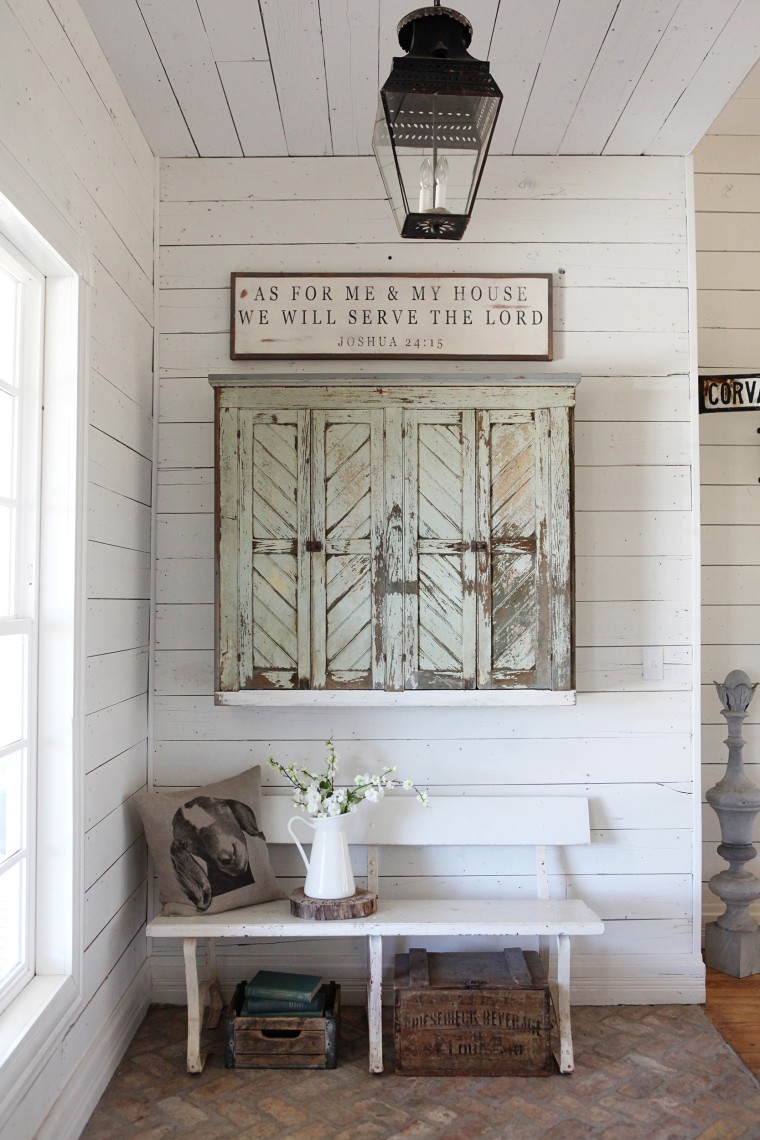 Fans of "Fixer Upper" have seen plenty of glimpses of the ground floor. A large open kitchen, dining room, and living room create an inviting space for the family and their guests to relax and enjoy each other's company.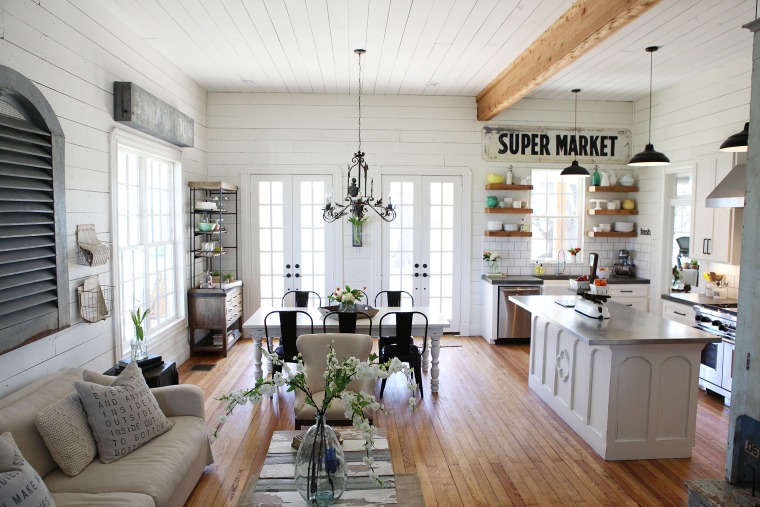 The crisp white color palette in the kitchen keeps things feeling clean and fresh, no matter how messy it gets in there. A large island with a concrete countertop is the centerpiece of the room, and open shelving on the wall allows for the prettiest pieces to be put on display.
RELATED: Chip and Joanna Gaines bought a 113-year-old home — and it's no 'Fixer Upper'!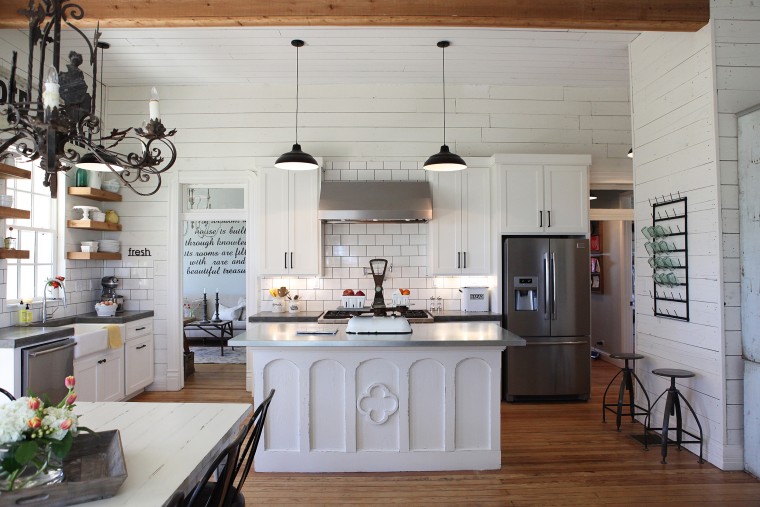 In the living room, reclaimed shutters are turned into dramatic wall art while the neutral-colored furniture makes for a cozy sitting area. The Gaines are known for not having a TV, so you won't be seeing a big screen here or anywhere in the house.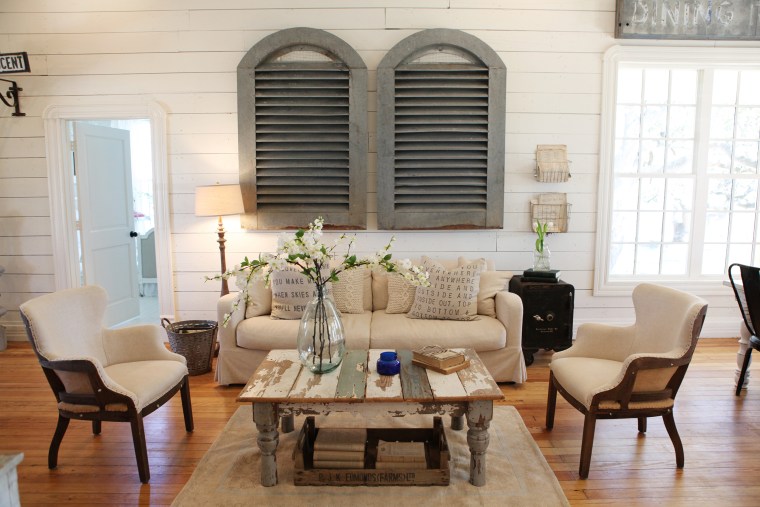 Another sitting room resides on the ground floor past the kitchen. A beautiful quote is painted on the wall and a statement chandelier hangs from the ceiling.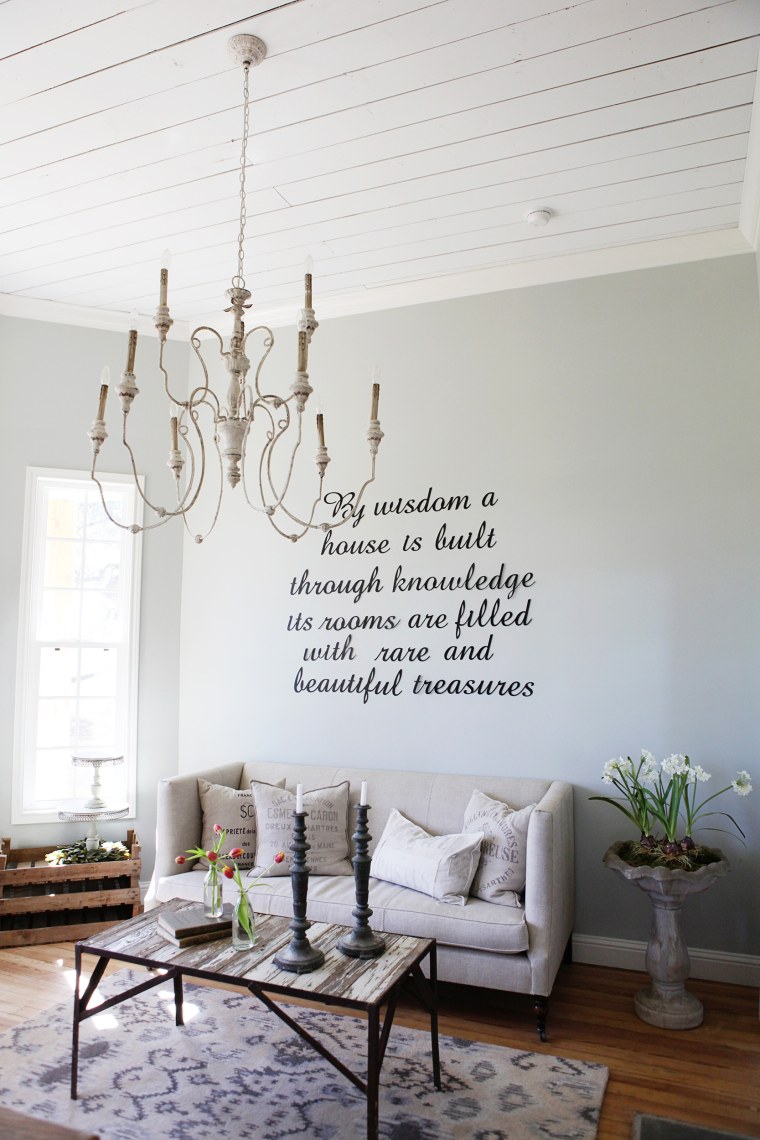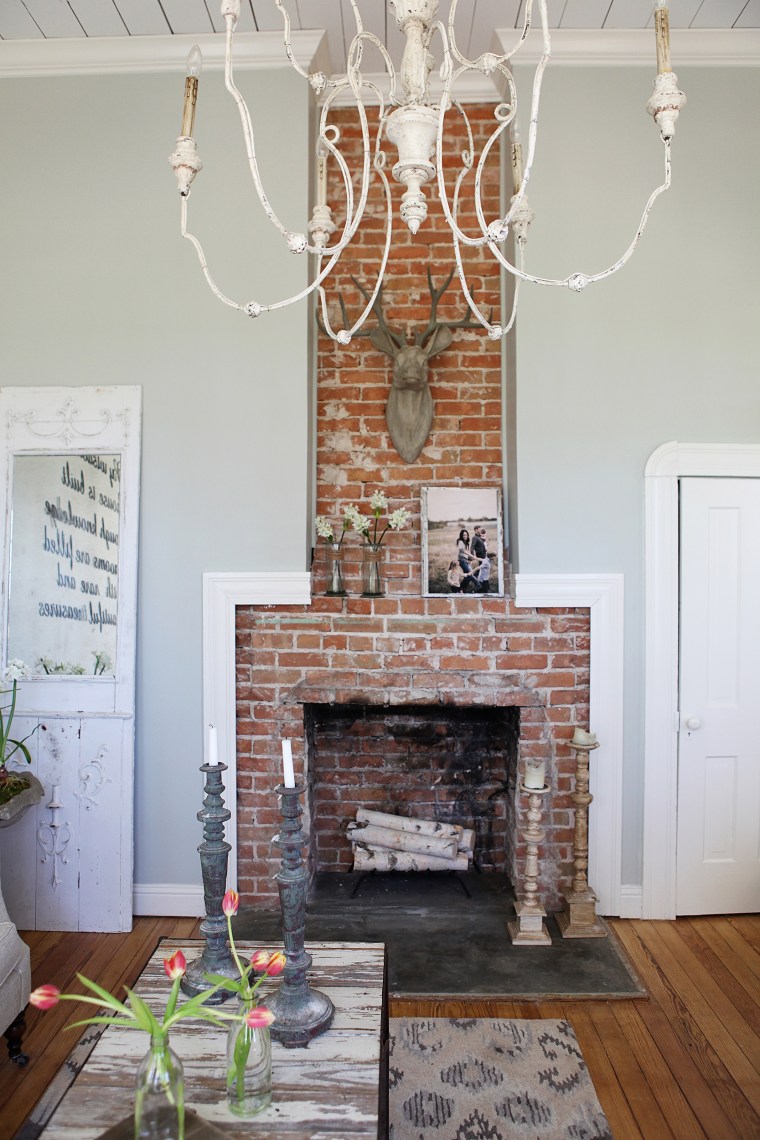 Upstairs, the master bedroom is elegantly designed with soft colors and a sweet chandelier hanging over the bed. There's also a sitting area where Chip and Joanna can wind down from a hard day's work by the fire.
RELATED: Joanna Gaines from 'Fixer Upper' spills secrets about season 4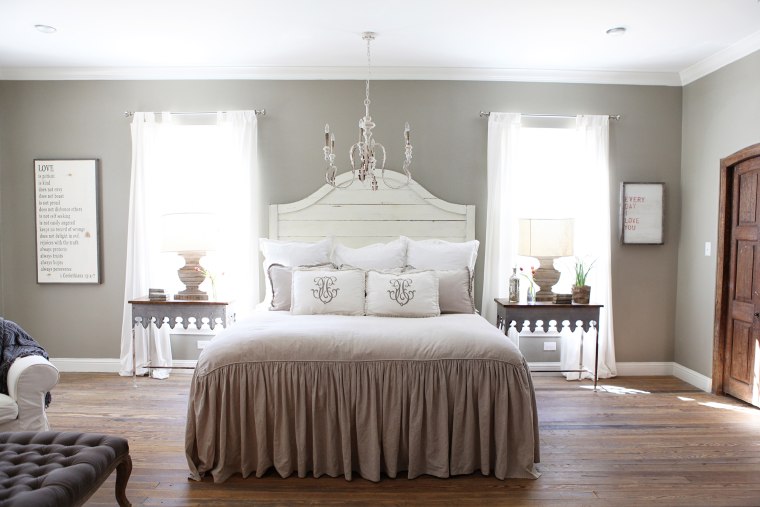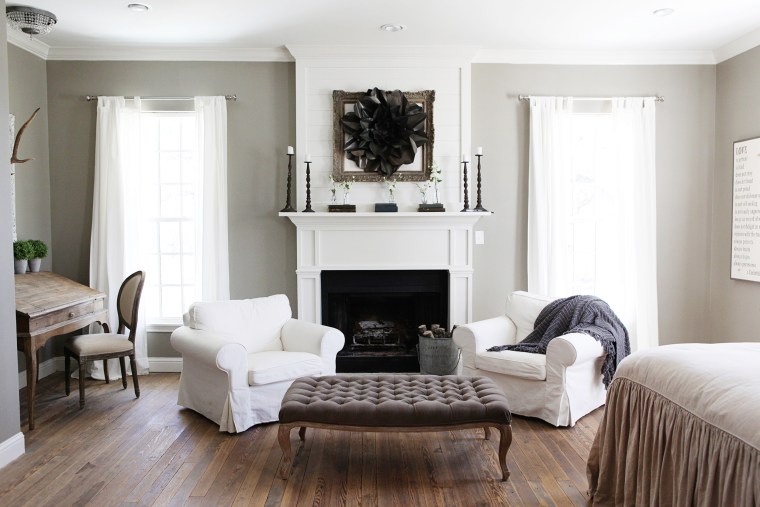 Their daughters Emmie and Ella share a room fit for two princesses. The bright white color scheme is given pops of pink with display books situated on the galvanized metal side tables and fireplace.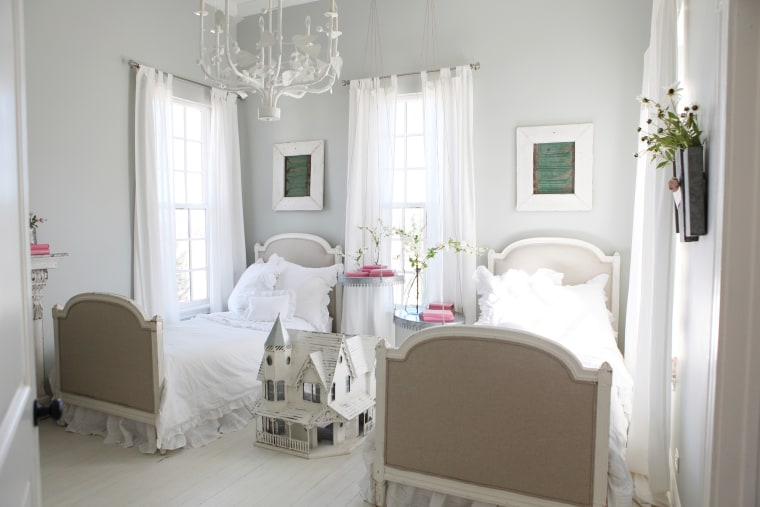 The boys, Drake and Duke, share an industrial-style room with bunk beds — two extra for when they want to have friends over. There's even an en-suite bathroom.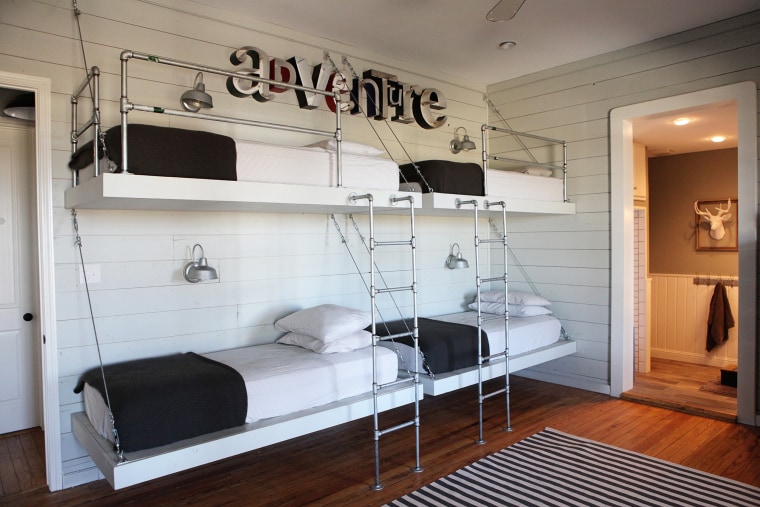 A coffee bar area acts as an adorable place for the kids to do their homework, and in the attic, two craft rooms allow for the whole family to get creative.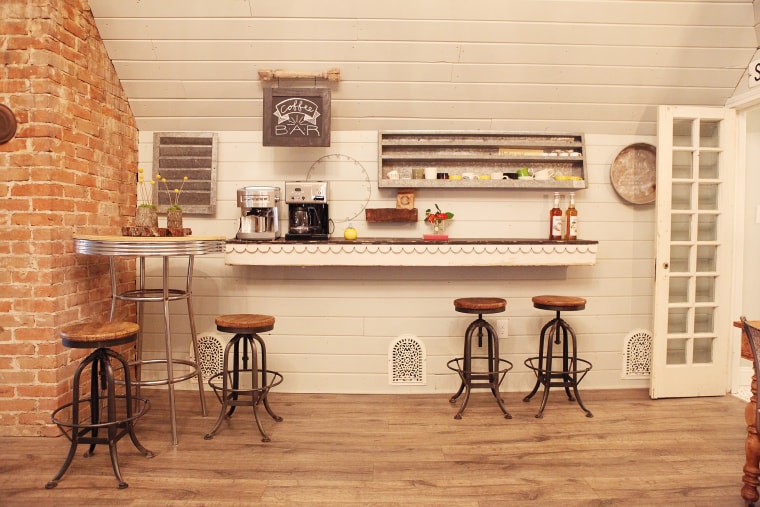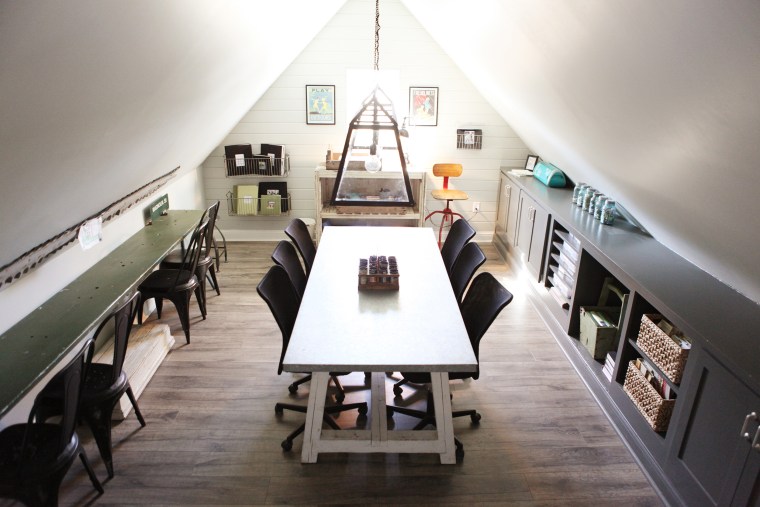 And when the weather's nice, the family can craft, study, eat, or just hang out together at the large rustic table outside next to the large wood-burning fireplace.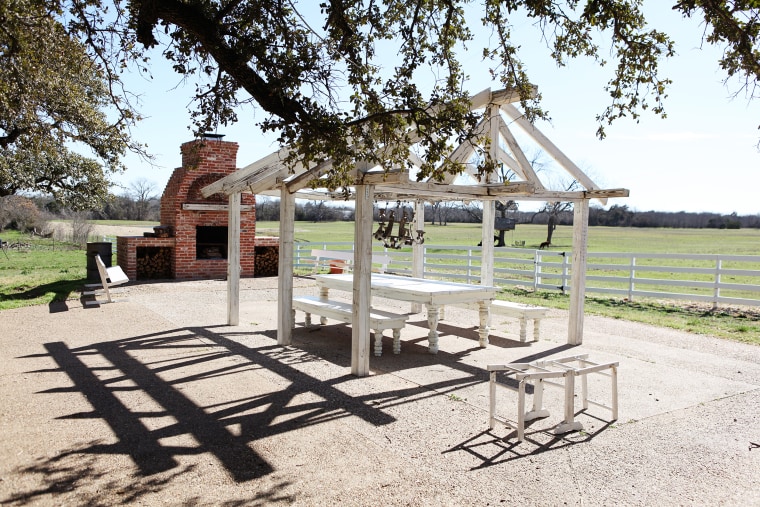 So when can we move in, Chip and Joanna?