Looks like Chip and Joanna Gaines can add yet another profession to their list: editor. The Fixer Uppers just announced that they'll be launching a lifestyle magazine this fall, and it'll be chock full of tips and tricks on everything from gardening to family fun.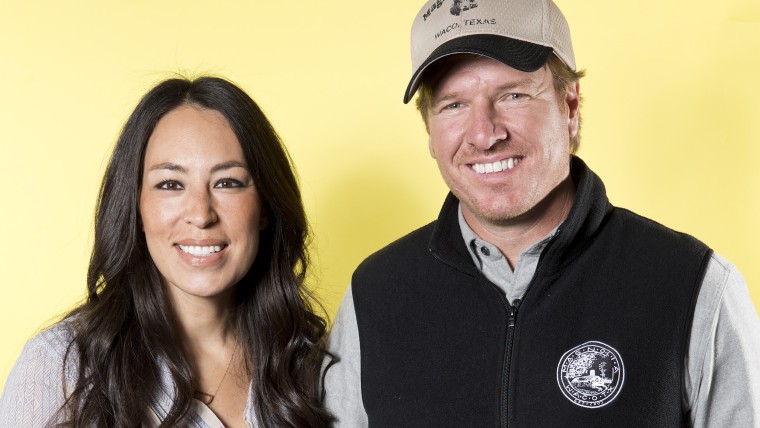 "The magazine will help inspire readers to create their best homes, families, and lives, while making every moment count," Joanna said in a press release. "It will encourage readers to make the most of what they have and discover the inherent beauty all around them."
Each issue of the glossy will have a special theme. The debut issue — which hits newsstands nationwide in October — will focus on hospitality.
The quarterly publication will include entertaining features such as tabletop designs, seasonal recipes with garden-to-plate ideas, a peek inside gorgeous real homes, and of course decorating inspiration for the house.
RELATED: Tour Chip and Joanna Gaines' own Fixer Upper in Waco, Texas
There will also be some standing sections in each issue. "What's Happening at Magnolia Market" will give updates from their store, "Generational Wisdom" will feature photo essays from two generations on the same topic, and "Time Well Spent" will showcase Joanna's favorite things along with product recommendations, recipes, and more.
Chip and Joanna will also both have a place to share what's on their mind.
"The magazine will focus on content with heart," Chip said in the press release. "We will encourage readers to always be learning, to dive in and try something new. To be kind to others, as well as yourself."
The couple's brand already includes a wildly successful television show, paint line, and even a bakery that's opening up later this year. This isn't the first project that involves the written word though. Their new book, The Magnolia Story, will give fans a detailed glimpse of their life together — it will also be coming out in October.
The magazine will be published by Meredith Corporation, which is the same publisher of Better Homes and Gardens. Four-hundred thousand copies will be printed and distributed at newsstands and checkout pockets around the country. You'll also be able to purchase the $7.99 issues online or at the Magnolia Market in Waco, Texas.