More than once, Stuart Goldberg has jumped up from dinner to grab his fly-fishing rod and run out the door.
From his table, he can see the fish rising, and because he installed a 9-foot door to allow for the smooth egress of fly rods, he's able to race down to the river on short notice.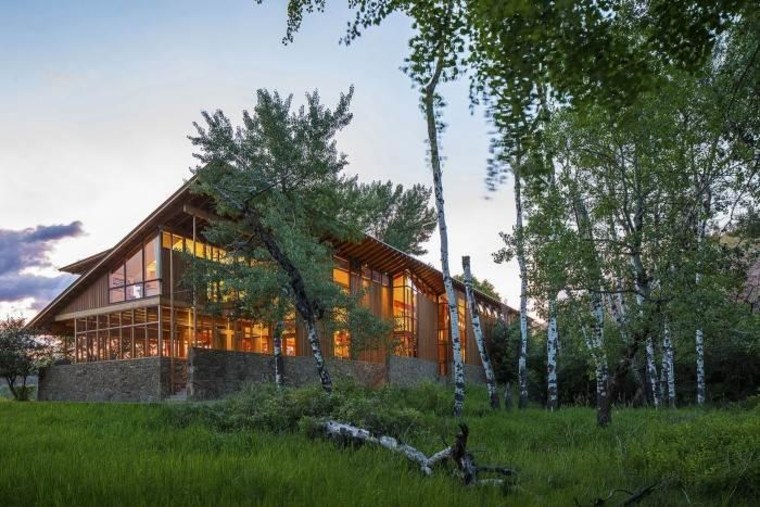 Missoula, Montana is "A River Runs Through It" territory, something Goldberg and his wife, Mindy, took seriously in building a glass house from which they're regularly enthralled by all sorts of natural phenomena. They're within the city limits — two miles from Big Sky High School, a grocery store and are able to have sushi delivered to their door — but with an outdoorsy lifestyle.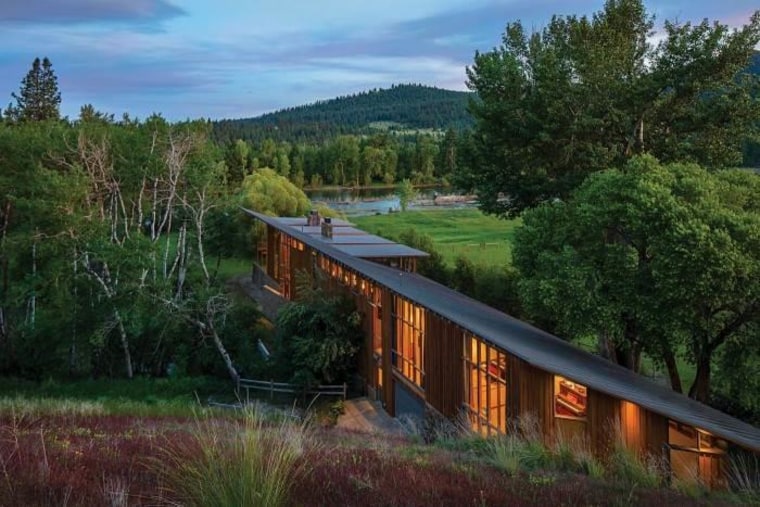 "It's the house that wants you to look outside," Goldberg says. "It makes me pause when I walk down the hallway and get a glimpse of sunlight off the river or see red-tailed hawks or catch sight of resident blue herons feeding down on the river bottom."
The Goldbergs have listed the house for $6.5 million, which includes 71 acres, plus 50-percent interest in 78 acres next door.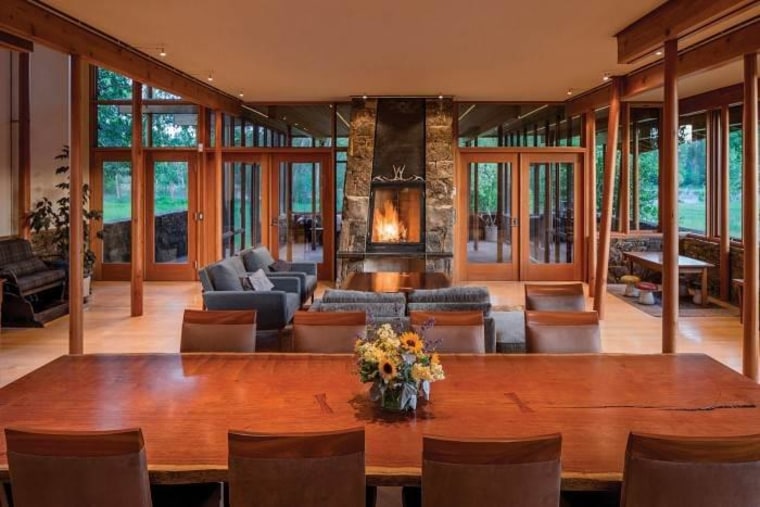 The long, thin home has four bedrooms and four baths, with views of the Bitterroot River, national forests and recreation areas.
Whitetail deer regularly give birth to fawns within 50 feet of the house, because they know coyotes and other predators will not come that close.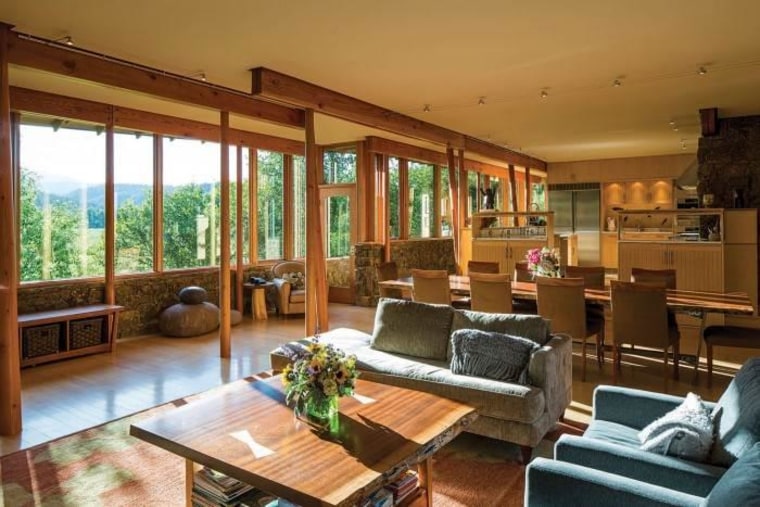 "I have a photo of a bald eagle that dropped a fish on my driveway, then sat on a tree for four or five hours figuring out how to pick up the fish without running into my car. I moved the car, and he picked up the fish and flew away," Goldberg recalls.
He and his wife built the home in 2011 on the site of an old dairy founded by Michael McCauley, an early settler of the area who convinced the military to build Fort Missoula nearby. The fort became an internment camp during World War II, and today it's a historical museum.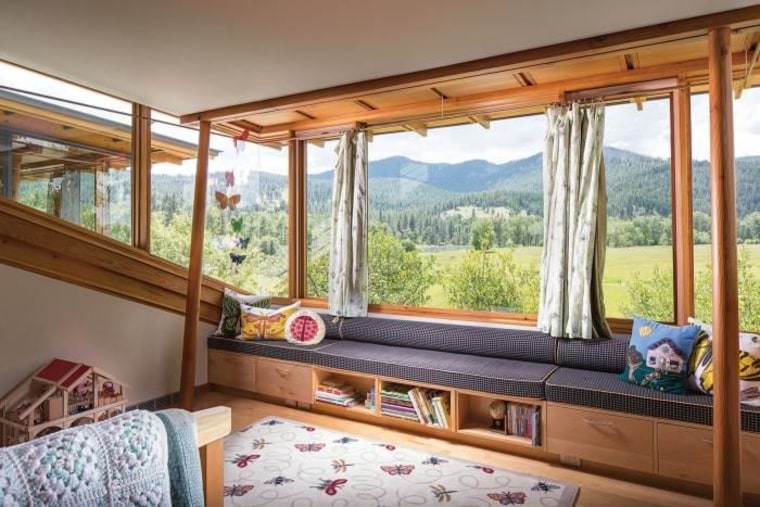 Goldberg bought the property after seeing it with a real estate agent who took him and his business partner to the top of nearby McCauley Butte to show them what an incredible view a house would have from there.
"We drove down the mountain and said, 'We can't let that happen,'" he says.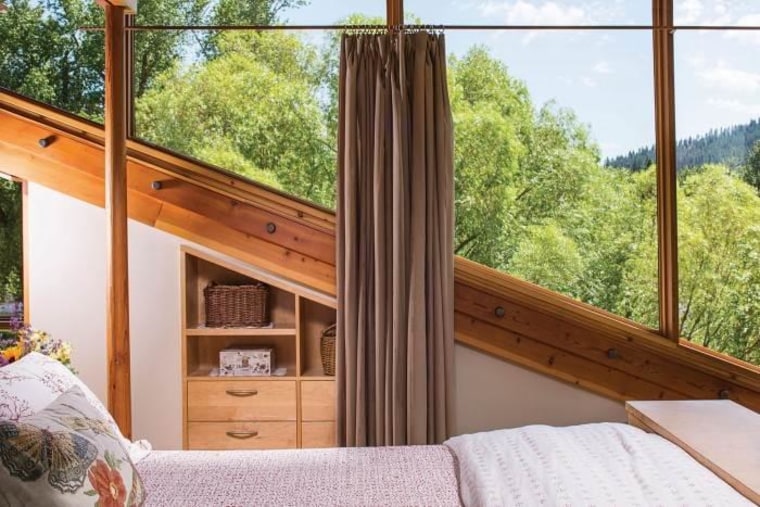 He, his business partner and a business owned by Goldberg and his father bought the property and an adjoining 140 acres. They developed 19 acres of it to raise enough money to put the remaining acreage into conservation. Only two homes are allowed to be built on the property, including the glass house. The rest of the property is now being sold separately.
Because of the land's conservation status and the protected national lands around it, Goldberg says, "you could get on a horse outside the front door of our property and ride the horse across the river — which you can do at some times of the year — and basically ride that horse through public land until you got to Oregon."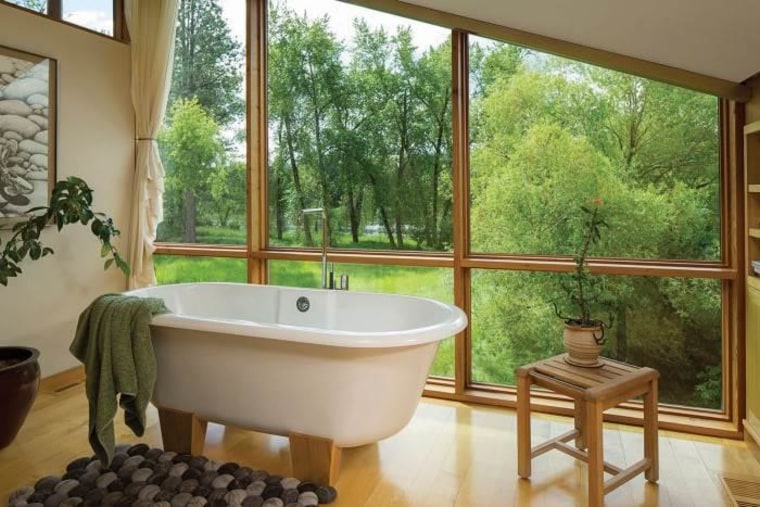 The listing agent is Keith Lenard of Hall & Hall Partners.
Related: