If you find yourself lighting candles to make your home feel cozy in the winter, you'll want to hear this: apparently, most of us have been doing it wrong this whole time.
While the process of lighting a candle seems pretty simple (just light the wicks and enjoy, right?), there's actually another step that's crucial to making it last longer. Trimming the wick before you light it will help the candle reach its maximum fragrance; not to mention, it's safer.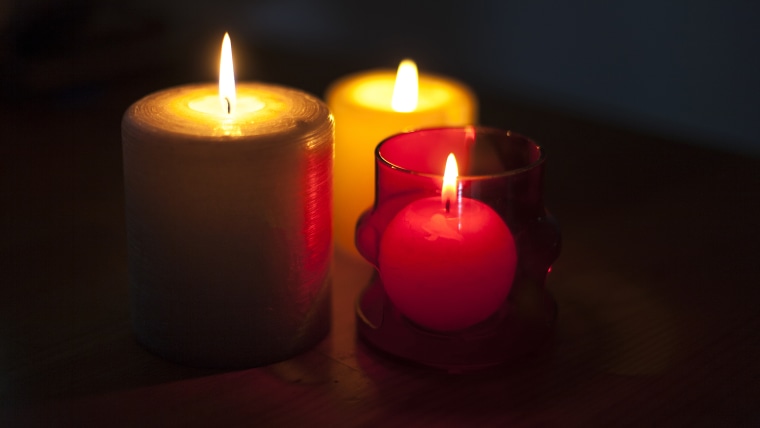 So, how long should the wick be before you light it? The answer seems to vary depending on who you ask.
According to the instructions listed on Bath & Body Works candles, the recommended length is ¼ inch, while Yankee Candle recommends ⅛ inch. "That length helps create complete combustion, which means less soot is formed while the candle is burning," the company explained on its website.
They also added that you should let the candle come to room temperature before you cut the wick.
Vogue recently interviewed candle maker Alia Raza, co-founder of the fragrance brand Régime des Fleurs, who said she likes to trim the wicks to ⅓ of an inch. "You can use a special wick trimmer, but I just use small scissors that I keep in a drawer," she said.
Another smart trick? Candle jars usually come with a lid, which can be used when it's time to extinguish the flame. Simply blow out the candle gently and then cover immediately with the lid to prevent dust and dirt from getting on the wax and wick. It also helps trap the smoke.
"There's nothing worse than blowing out your candle before you go to sleep to find that your entire room suddenly smells like smoke," Raza said.
To see more candle-burning tips, check out our guide to burning them safely.