Even with a limited budget and time frame, a major overhaul can be done on a dated kitchen. This 1950s kitchen in Oxnard, California, was in bad need of an update. Walking into it was like a blast from the past: The knotty pine cabinetry had funky details, the linoleum floor was still intact from its original installation, and overall, the space was cramped and dark.
With a little ingenuity, the dark cramped space was transformed into a bright and functional contemporary kitchen. Barring ripping out all the cabinetry, there were easy ways to give this room a complete "facelift" in a matter of weeks. Here are a few tactics from this kitchen update that can work in any space.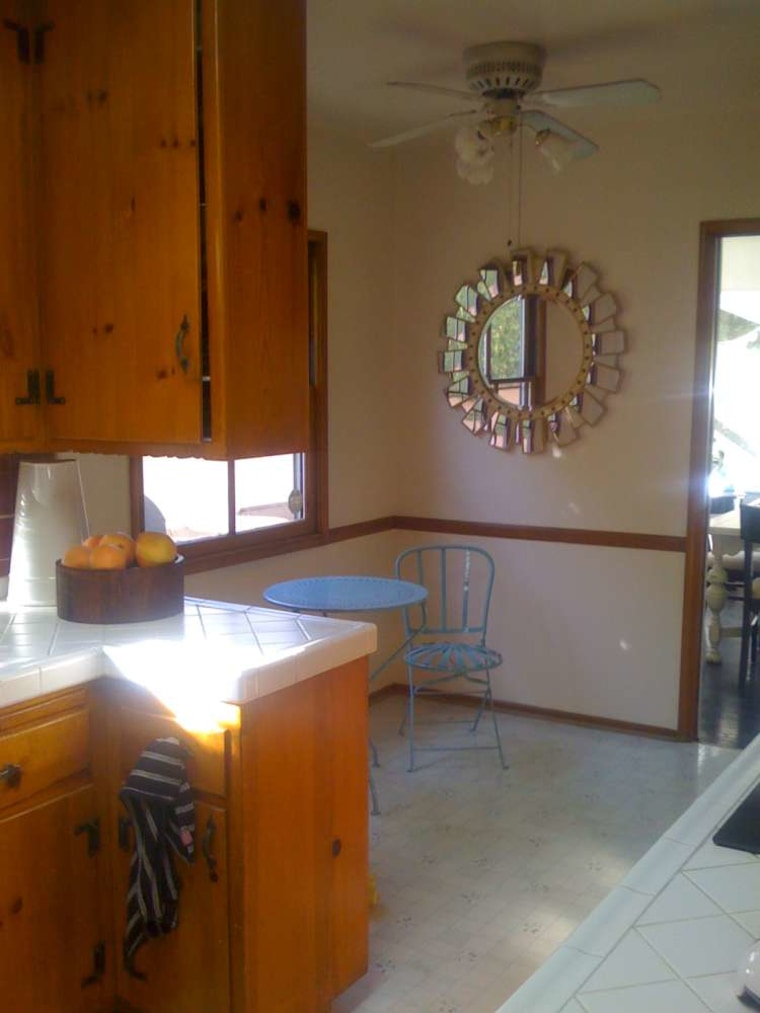 Start with a layout

The most important element of any room is space planning. The overall layout in the kitchen was fine, but the cabinets separating the breakfast nook from the sink area blocked the view and conversation, so those were removed and replaced by a small rounded shelf allowing for a few decorative items – always a plus in a kitchen.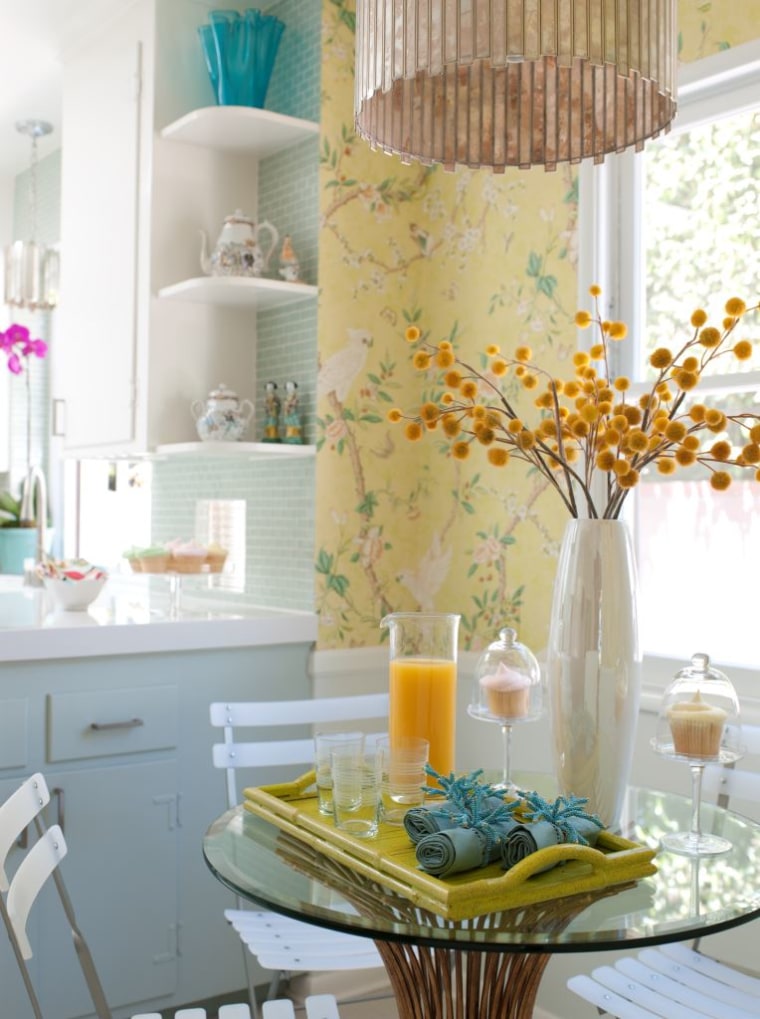 Expand countertops
The counterspace was lacking so the oven was moved under the stove to allow for more countertop space next to the cooktop. This move also allowed for one cabinet to be retrofitted with pull out drawers for pots and pans — a huge plus if you're one that likes to cook!
Remove useless space
The back laundry room was dark and the space was useless, so a wall was removed and the cabinetry was extended by adding an overhead microwave and the under-counter wine fridge. The solid back door was replaced by a glass door, which now floods the room with light. The addition of a cabinet to close in the washer and dryer and a countertop for folding clothes was added to match the other cabinets and made the kitchen feel like it tripled in size.
Replace countertops and paint cabinets
The new countertops were done in Caesarstone "Blizzard," and the glass backsplash was bought at a discount tile store. The cabinetry got a fresh coat of paint, with a soft sage green-gray on the bottoms and crisp white on the uppers. New hardware is always key when updating cabinets, along with decorative lighting.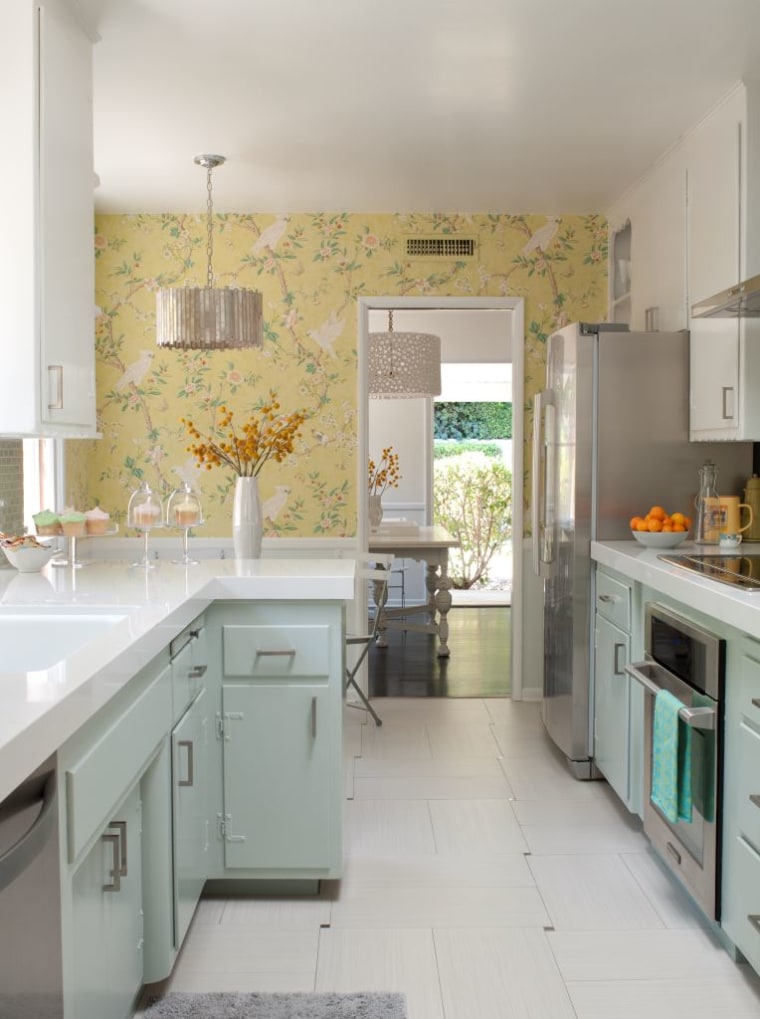 A new porcelain tile floor replaced the original linoleum. The porcelain is incredibly durable and comes in affordable options. Arranging your tile in a creative pattern keeps the interest in the kitchen when using simple materials.
See more of the new kitchen design on Zillow Digs!
More from Zillow:
Selling a House with a Dated Kitchen?
See more kitchens at http://www.zillow.com/digs/kitchens/

Erinn Valencich recently appeared on NBC's American Dream Builders, hosted by Nate Berkus. Valencich has designed for numerous celebrities and clients around the country through her Los Angeles based firm, Erinn V Design Group.