Ashley Campbell isn't a young woman who spent a lot of time thinking about the perfect partner, the perfect wedding, the perfect life. Campbell, 22, has cystic fibrosis (CF) and all she wanted to do was breathe, just a little bit easier.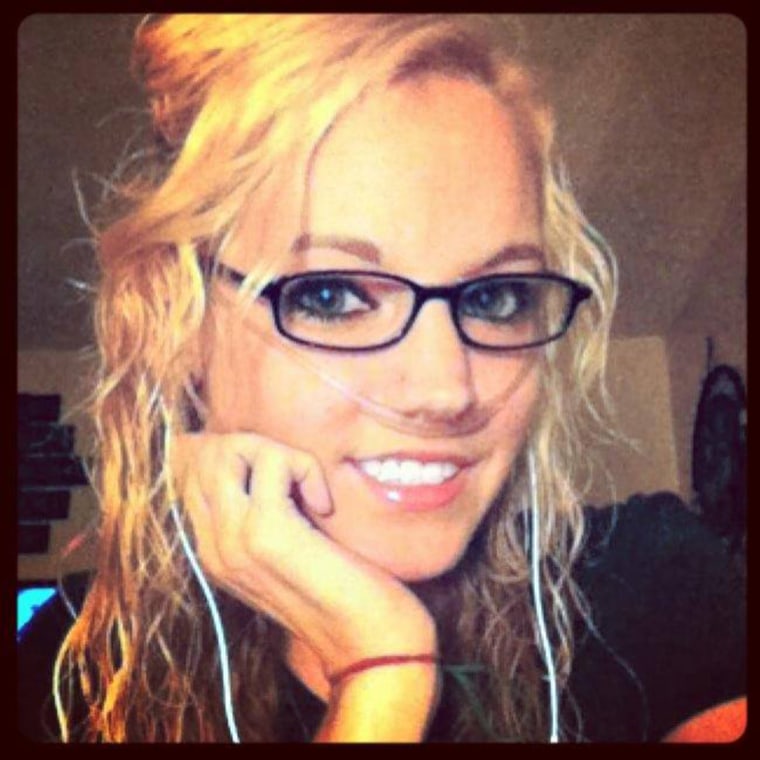 Her lungs were failing, standard treatments weren't working and her only hope for survival was a double-lung transplant. However, donor organs are scare. And with a chronic, life-threatening disease like CF, she was never quite sure she would meet a man who would be brave enough to join his life with hers. Those partners are scarce, too.
But life can indeed be filled with surprises.
In March of this year, Ashley was in the Cleveland Clinic's intensive care unit fighting for her life. She suffered a serious setback and had to be flown to Cleveland from her home in Clarksburg, West Virginia. Her boyfriend, Ryan Denkenberger, 20 — the proverbial "friend of a friend" she met on Facebook — was at her side, watching a ventilator do her breathing as she lay on the bed, sedated.
He remembers their first date on August 5, 2013. It was nothing fancy, he says, just dinner and a movie. Ashley calls him a gentle man, "... a rock, whose mother raised him right." He would help her carry her oxygen, and when she couldn't make it up to the second-story of her home, Ryan would put her on his back and climb the stairs piggyback style.
Ryan was a young man in love, but he didn't know if Ashley was going to survive. But Ashley did stabilize and when she was taken off sedation one of the first people she saw was Ryan.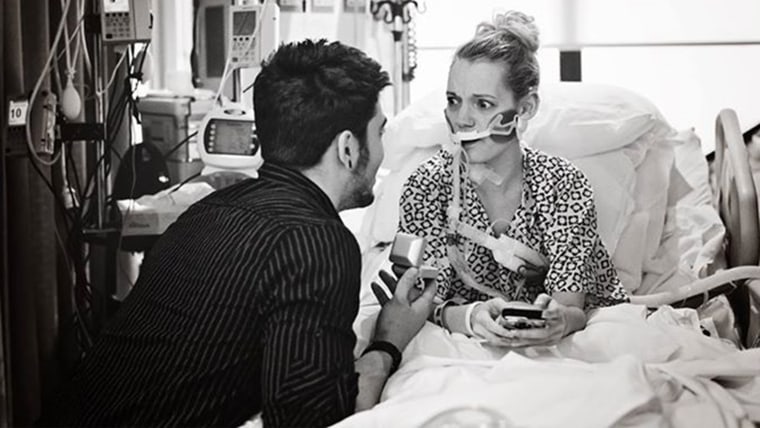 He was on bended knee, right at her bedside. He had a ring and asked Ashley to marry him. 

"I wanted her to know just how much I loved her, no matter what," says Ryan, who works in the energy industry. "He changed my life," says Ashley. "I thought it couldn't get any better than that."

But it could, and did. A few hours later another life-changing event happened. Her family and fiancé were told Ashley was a match for a pair of donor lungs, and she was finally going to get her transplant after being listed for more than two years.
Campbell is one of the estimated 30,000 people in the U.S. with CF, a genetic disease that causes a buildup of mucus in the lungs, pancreas and other organs. That mucous buildup can lead to severe respiratory problems, and trouble with digestion and absorption. With advances in medication and management, many patients with CF live well into their 30s, 40s and sometimes beyond. 
Lung transplants are reserved for those individuals who have severe lung disease and who meet other criteria. Although the surgery doesn't cure CF, it could potentially buy Ashley many years of a more normal life.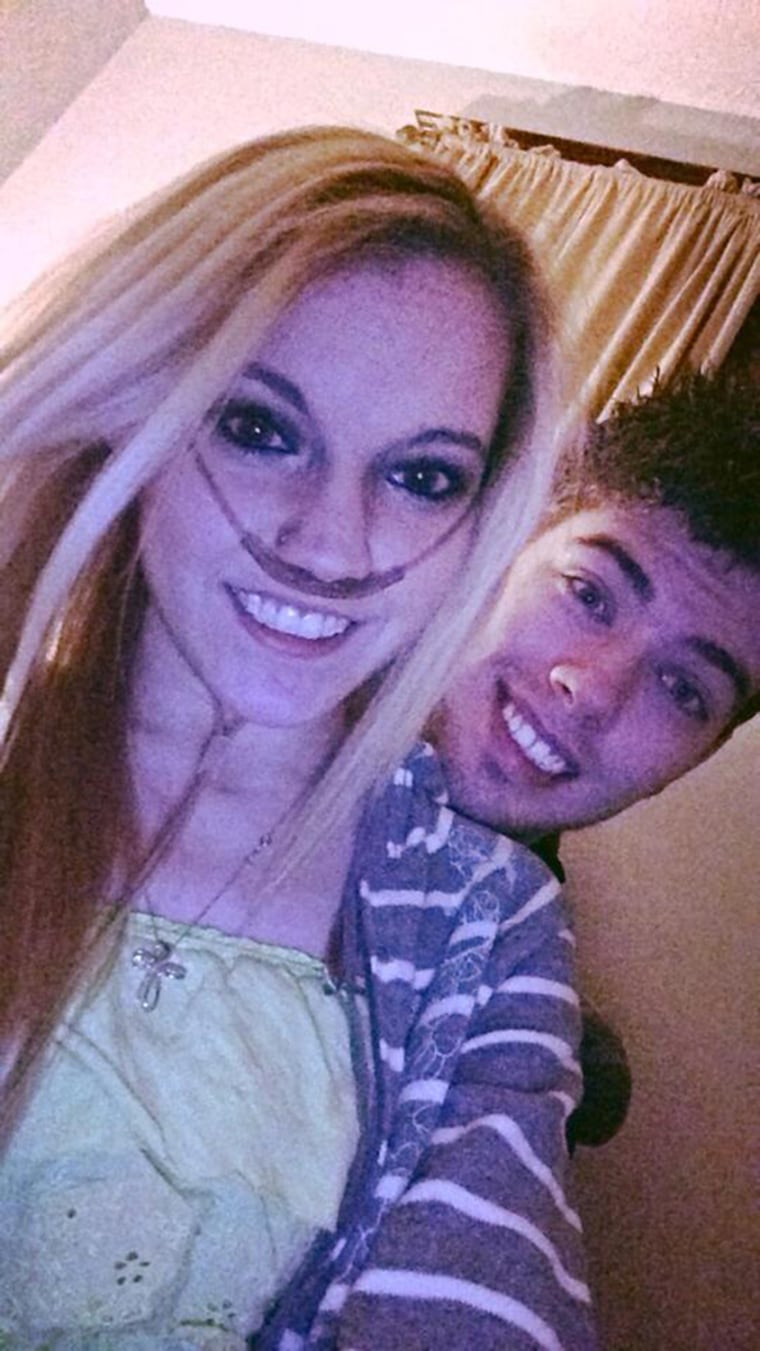 According to the CF Foundation Patient Registry, nearly 2,800 people with CF have received lung transplants since 1990. More than 80 percent of these patients are alive one year after transplant, and more than 50 percent are alive after five years. 
People over the age of 12 who are waiting for lung transplants are assessed on a regular basis to determine their health status and their likelihood of staying healthy after transplantation. 

Instead of allocating lungs based on wait time, available donor lungs are given to those who are the most sick.

For Ashley, the future looks much brighter than it ever has before. 
"With healthy living, medication compliance and a healthy soul, in a perfect world, there would be nothing to hold Ashley back," says Dr. Marie Budev. medical director of the clinic's lung transplant center, which performed 98 lung transplants last year, 12 of which were for patients with CF.

"Every patient is an individual, but patients with CF seem to do quite well after transplant," says Budev. "We want to see people go back to college, get married, live a life. Transplants are about more than just survival."

Ashley hopes to go back to college to study nursing. Ryan was in college studying business, and would like to go back and perhaps study physical therapy. The couple has not yet set a wedding date. Right now they're happy to be at home, cuddling on the couch, and binge-watching movies and television shows, while Ashley eats one of her favorite meals: a "Mr. Hero Romanburger" and fries with cheese.
"I'm finally putting some weight on," says Ashley who, at one point, weighed only 64 pounds, and now tips the scale at about 75 pounds. Her goal is to get to about 115 pounds. 
"People like us, with serious health conditions, we dream of a healthy life," she says, "and organ donors . . . can give someone that second chance. In my case, an organ donor gave Ryan and me a chance at a life, together."