TODAY's Willie Geist and Carson Daly underwent testicular cancer exams live on national television Friday to help raise awareness about the disease.
"What I heard what you guys were doing, I thought it was nuts!" Savannah joked at the top of the broadcast.
The procedure took less than a minute, with each anchor going into a private room with a live mic.

"Who's going to play ball first?" Dr. David Samadi, urology chairman at Lenox Hill Hospital in New York, kidded before examining Willie.
"That was about 30 seconds," Willie said afterward, comparing the exam to another common screening men often undergo. "A prostate exam can be unpleasant. [There was] no pain or discomfort or nothing like that."
Before the exam, Carson noted that he and Willie are both beyond the 20-34 age bracket most likely to develop testicular cancer: "We're going to do it because people are skittish about going to the doctor."

But Carson admitted that he was anxious during the actual procedure.
"It's a nerve-wracking thing because at any moment you're afraid the doctor is going to say they're discovering something," he said.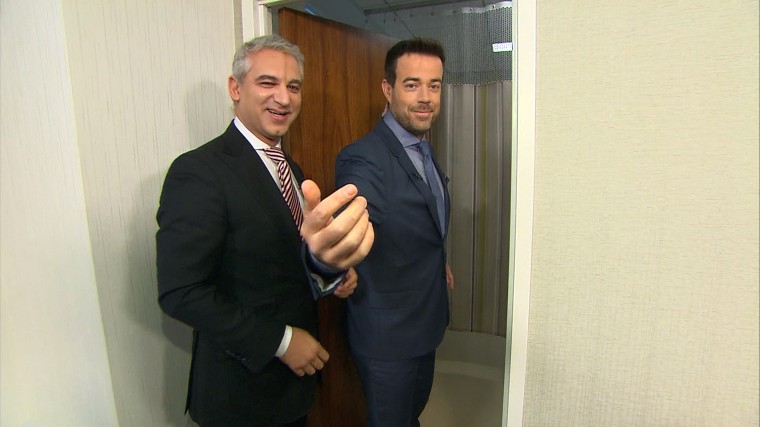 Dr. Samadi examined the men for their size, texture and made sure there were no unusual lumps, and both emerged from their exams with clean bills of health!
The procedure was part of TODAY's month-long "No-Shave TODAY" initiative to heighten awareness of men's health. Last year, Matt Lauer and Al Roker underwent prostate exams , also performed by Samadi live on national television.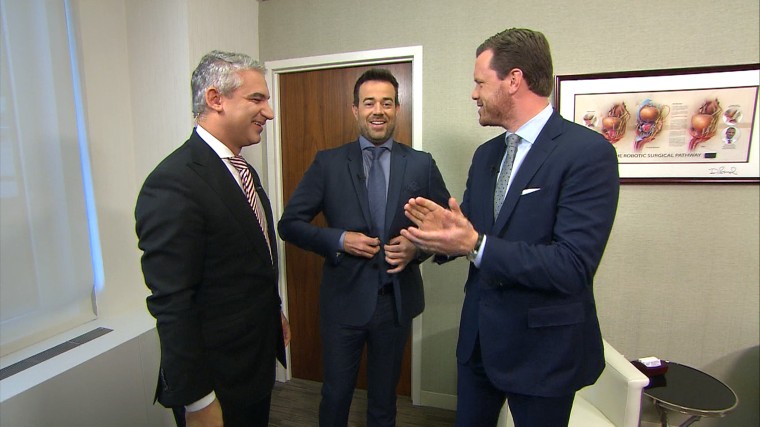 The doctor applauded Carson and Willie for getting the exams, but encouraged men to also check themselves regularly.
"Self examination. How often? Once a month, after a warm shower because the muscles are relaxed," he said. "You can actual feel to see if you feel any firmness. That's what we're looking for, lumps or bumps."
He also encouraged women to urge the men in their lives to get exams.  
"Women play a huge role" in helping men with asymptomatic cancer catch the disease, he said. "It's the women that bring us to the doctors."