Actress and activist Robin Givens believes that Ray Rice's assault of his wife being caught on video is a watershed moment in the discussion about domestic violence across the country. 

"This conversation has become a different conversation because of that video,'' Givens told Maria Shriver in an exclusive interview Friday on TODAY. "However difficult it is for this poor woman, she will help myself and other women just to be believed that this is indeed possible, that this does happen to women." 
Givens said having more men stand up against domestic violence has also helped to raise awareness. 
"I think that because it happened in this way, with football, this manly thing, standing up and saying, 'No way, this ain't right, it stops here,' it is a game-changer for us all,'' Givens said.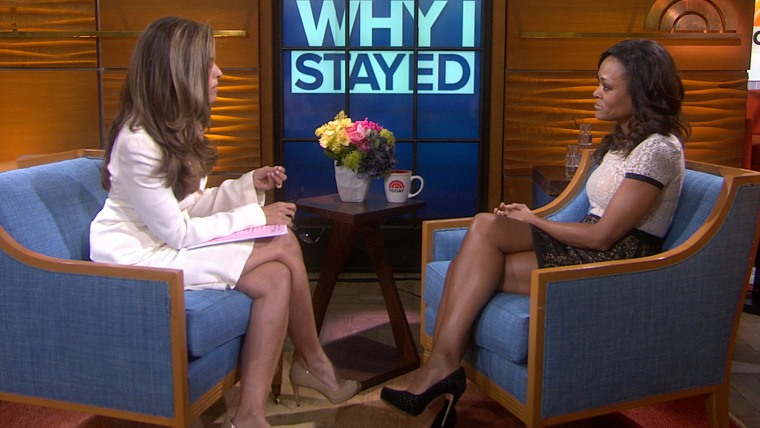 "I think in many respects because of social media, this conversation will never be the same,'' Givens said, referring to the hashtags #WhyIStayed and #WhyILeft that have led many women who have been in abusive relationships to share their reasons for either staying with their abuser or ultimately leaving him. 
"You can't hide it so much any more. I think of my experiences if it had been on tape. Those elevators, being dragged through the hallway — if that had been on tape, then it's a different conversation all of a sudden."
In an article in TIME magazine titled "Why I Stayed," Givens wrote earlier this week about her experience in an abusive relationship from her short marriage to boxer Mike Tyson in 1988, and how social media and video have changed the way we view those type of relationships. When Givens saw the TMZ video of Rice punching out his now-wife Janay, it brought back memories of her volatile marriage to Tyson. 
"Then when I saw the second video of him actually punching Janay Rice unconscious, I thought, this is what happened to me,'' she wrote. "The only difference was that when I came to, a doorman was carrying me over his shoulder, out of my fiancé's apartment, and into a car." 
Tyson, whom Givens divorced in 1989, did not respond to TODAY's requests for comment. During an interview with Barbara Walters in 1988, Givens said that Tyson had times where he could not control his temper and that "he shakes, he pushes, he swings" at Givens.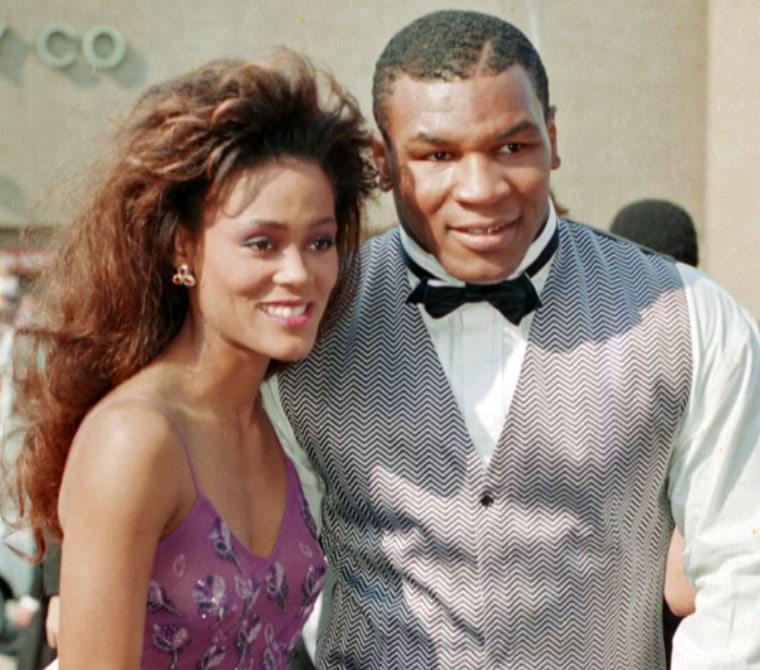 Givens also addressed the point of view of some that Rice's wife deserved what happened to her because he provoked him. 
"Why is it that the victimizer becomes the victim?" Givens said. "Why is it that we want to protect these men? What is it about our society, what is it about us as women that we feel the need to protect them?"

Shriver asked what young women should take away from the controversy.
"You feel the warning signs deep inside — in your gut — and you've got to follow that."
If you or someone you know is the victim of domestic violence, contact YWCA USA, the largest provider in the U.S. of services for women and families facing domestic violence.