Goop founder Gwyneth Paltrow is responding to the backlash over her recent comments on a podcast about her eating habits.
In a now-viral clip shared to TikTok earlier this week, Paltrow could be seen opening up about her wellness routine.
She said she eats dinner early in the evening and does "a nice intermittent fast."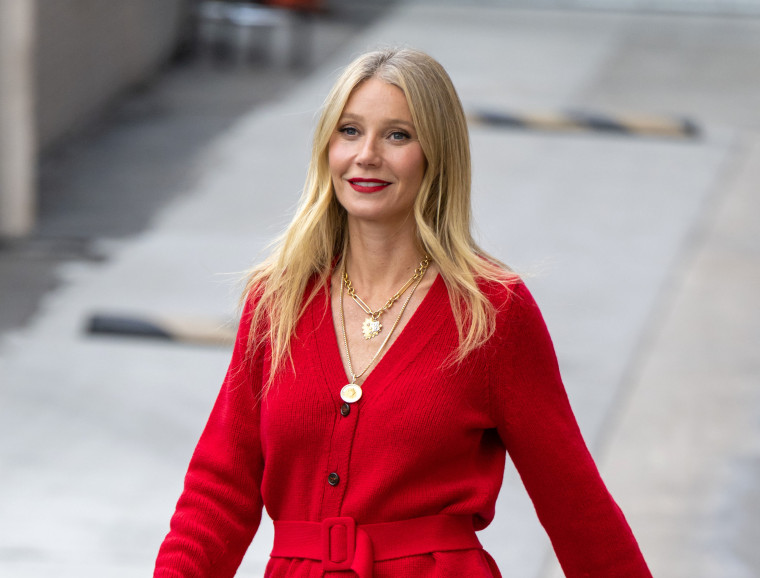 "I usually eat something about 12, and in the morning I'll have some things that won't spike my blood sugar, so I have coffee, but I really like soup for lunch," she said. "I have bone broth for lunch.
She went on to share that she tries to do an "hour of movement" every day and spends 30 minutes in her infrared sauna.
"Then for dinner I try to eat, you know, according to paleo, so lots of vegetables. It's really important for me to support my detox," she concluded.
The backlash online to Paltrow's comments was palpable, with many people in the comments of the TikTok calling her an "almond mom."
On March 17, Paltrow responded on her Instagram story to the criticism. In a selfie-style video, the actor explained that the clip was from "The Art of Being Well" podcast, hosted by Will Cole, who holds a doctorate in natural medicine.
Paltrow has been working with Cole "for over two years now to deal with some chronic stuff, and I have long COVID," she said, adding that her one of her symptoms is inflammation in the body.
"So I've been working with Dr. Cole to really focus on foods that aren't inflammatory ... so lots of vegetables, cooked vegetables, all kinds of protein, healthy carbs to really lower inflammation and it's been working really well. This is, you know, based on my medical results and extensive testing that I've done over time," Paltrow said.
Long COVID refers the symptoms that can persist for months or years after a COVID-19 infection. In addition to inflammation, other symptoms are extremely wide-ranging: brain fog, severe fatigue, headaches, heart palpitations (fast beating, fluttering or pounding), hair loss, chest pain, coughing, dyspnea (difficulty breathing), difficulty sleeping, joint pain, obesity in the postinfectious period, depression, diarrhea and change in smell or taste.
The CDC said in July 2022 that one in 13 adults in the U.S. (7.5%) have long COVID symptoms that lasted three or more months after getting COVID-19. Per the CDC, older adults are less likely to have long COVID than younger adults. Nearly three times as many adults ages 50-59 currently have long COVID than those age 80 and older.
Paltrow, 50, concluded her comments on March 17 by saying she hadn't meant for her eating habits to be advice, just "a transparent look at a conversation between me and my doctor. ... It's really just what has worked for me, and it's been very powerful and very positive."
"This is not to say that I eat this way all day every day," she continued. "By the way, I far more than bone broth and vegetables. I eat full meals. And I also have a lot of days of eating whatever I want and eating French fries and whatever. But my baseline really has been to try to be healthy and to eat foods that will really calm the system down."