TODAY loved joining viewers for "Love Your Selfie" week in February, and now we're doing it again with the second installment of the special series.
On Sunday, April 27, TODAY will launch the week-long series "Love Your Selfie, Reclaiming Beauty." On each day that week, TODAY will explore different topics revolving around society's obsession with body image, and offer constructive steps for creating a positive attitude when it comes to our bodies.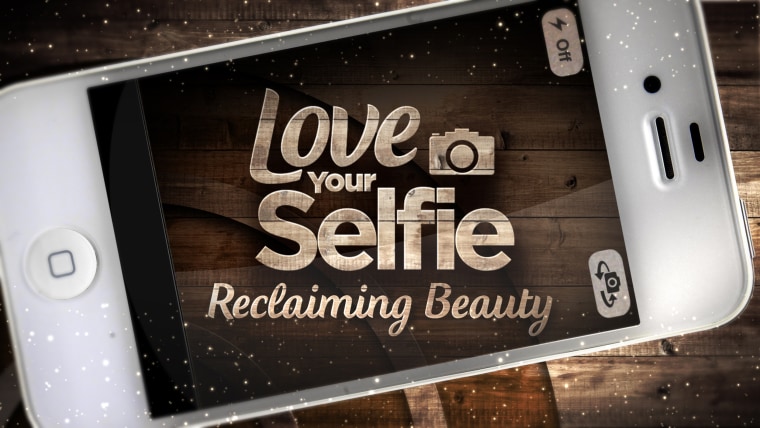 On Sunday and Monday, TODAY hosts will share what thoughts they have about themselves when looking in the mirror, and discuss how we can reverse negative thoughts when seeing our own reflection. 
On Tuesday, TODAY will discuss the reality of seeing "real" bodies in natural shapes and sizes within the fashion and media world,
Teenagers will share what it means to "Love Your Selfie" on Wednesday, and discuss what it's like to tackle body image in today's digital age. TODAY is also reaching out to teenagers throughout the country to create a PSA about what it means to "Love Your Selfie." The PSAs will be featured in an upcoming "The More You Know" campaign.
On Thursday, TODAY will see how those who have gone through cancer treatments are finding beauty and self-acceptance on the inside and out.
On Friday, TODAY will discuss how we can feel more comfortable in our own skin.
And on Saturday, new mom Jenna Wolfe will examine what it's like to deal with body changes after having a baby.
Broadway star Sutton Foster, actress Sophia Bush and other special guests will join TODAY throughout the "Love Your Selfie, Reclaiming Beauty" week to share their perspectives on body image. Additionally, TODAY.com will have tips for boosting confidence, original essays and galleries of selfies from our viewers.
Please join in by sending us your photos on social media, using the hashtag #LoveYourSelfie—we may show your photo on air.