The story of a rescue goat's love for his closest friend will melt your heart.
And how could it not? This tale has it all: a successful animal rescue mission, a surprise reunion, and an unlikely best friend duo: a small, friendly donkey named Jellybean, and a goat with deep feelings named Mr. G.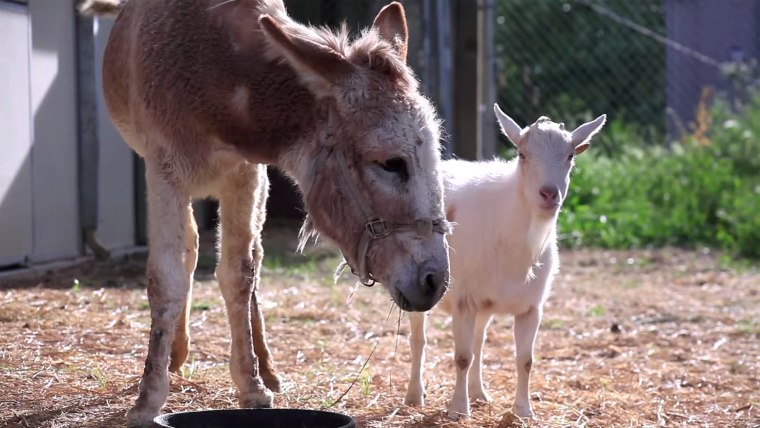 Earlier this month Mr. G got rescued from neglect by a California animal sanctuary called Animal Place. But once he arrived at the sanctuary, Mr. G refused to leave a small corner of his stall, and even when coaxed he would not eat. Animal Place staffers worried that Mr. G was ill, but after a series of health exams they realized that the lonely goat was depressed.
Mr. G was mourning the loss of his best friend.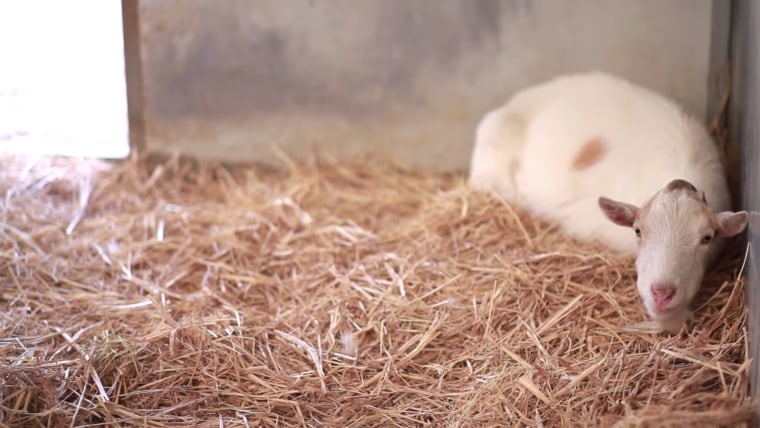 For the past decade, Mr. G had lived with a burro named Jellybean. During their rescue, Jellybean got sent to a different sanctuary and the longtime pals were separated.

Animal Place knew that they had to do something to console the grief-stricken goat, so they made arrangements to relocate Jellybean. The rescue group filmed the big reunion in one irresistibly sweet video.
Mr. G lit up immediately at the sight of his buddy, demonstrating a bond so strong it could break the Internet. Since posting the video to YouTube on May 20, Mr. G and Jellybean's reunion has been seen more than 3.6 million times. Animal Place will see to it that the two rescue animals remain permanent residents at the 600-acre sanctuary.