Six-time Olympic swimming champ Amy Van Dyken-Rouen was released last week from a Denver hospital after severing her spinal cord in June in an accident that left her paralyzed below the waist.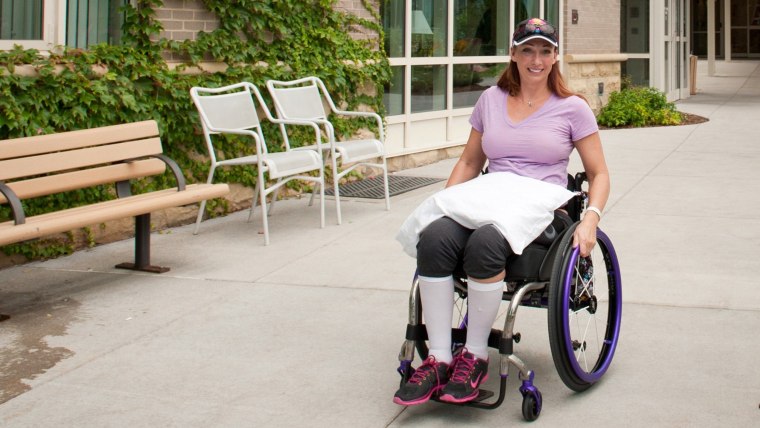 My life changed at 7:30 p.m. on June 6, 2014.  

Earlier that day, I went to a new CrossFit box that I was hoping to work out at while on our summer vacation in northern Arizona. My husband Tom and I chatted with the owner for quite a while after I had a great workout. Tom and I ran some errands, and then later decided to go to dinner at the country club. We couldn't decide if we should take Tom's truck or have Tom ride his motorcycle, and me my ATV. 
This was normal in the community as most people did the same, or rode their golf carts to get around. Tom wanted to take his truck, but I really wanted to feel the cool mountain air on my skin. I got my way, and we went to dinner on the motorcycle and ATV. 
We had a great dinner...and then it all changed. 
I don't remember much after this, but I do know my life has been forever changed.

I would like to thank the first responders on the Show Low Fire Department. First on the scene was the owner of the CrossFit box I visited earlier in the day. Not only is he a nationally-known CrossFit athlete, he is the man who saved my life.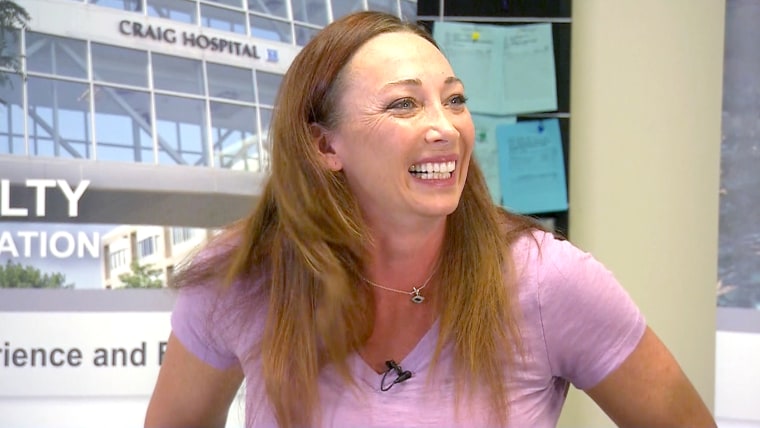 D.J. Brimhall is a fire fighter/paramedic who is also the person who called the air medical transport Flight for Life before even getting to me. That decision was instrumental in my survival.

I arrived at Scottsdale Health Osborn Medical Center in Phoenix, where I was operated on, by the grace of God, by Dr. Luis Manuel Tumialan. He just happened to be on call that evening. He told me the grave situation I was in, and then operated the next morning at 8 a.m. 
I can't thank him and his surgical staff enough for performing the seven-hour operation that saved my life. In that time, there was a critical care waiting room that was filled, and actually overflowed with friends and family who had heard about my accident and rushed to be by my side. I love them all, and am so thankful they were there for my parents, brother, sister and my amazing husband.

Since then, I have had many nurses and techs who have helped turn me so I didn't get bed sores, and made sure I wasn't in pain. Thanking them really isn't enough. 
To Dr. Mark Johansen, my doctor at Craig, my psychologist and saving grace, Dr. Lester Butt: thank you! I had an entire team that worked to make sure I could do the simple things, like get out of bed or get dressed. To Joe, Maggie, Chris, Stephanie, Chuck and Selina: I will remember you all so fondly, and every time I do something "simple" that has really given me my independence back. I have had so many people who have helped me, I really can't express my gratitude.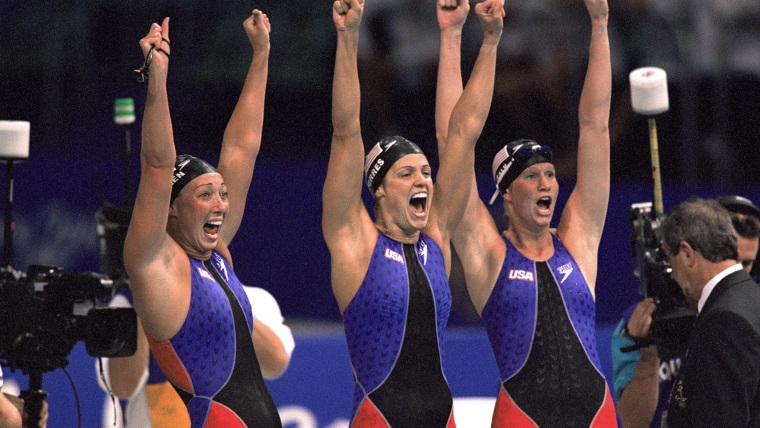 Thanks also to my mom, who was with me every single day...all day. You put aside your life to make sure I was going to have one of my own...I love you!!!
I couldn't have done any of this without my husband, Tom. He was with me every second of the day, and took care of things so the only thing I had to worry about was to get better. I married you for better or for worse. I said those vows thinking the worst would never happen to us. I am so grateful to have you as my better half...and better half is an understatement.  
To everyone who has reached out, thank you!! For everyone who has sent me positive vibes, thoughts and prayers, thank you. I felt them all and your support, and I truly believe you all helped me pull through this and to push to be more independent every day.
On June 6, at 7:30 p.m. my life changed forever. I am now a T-11/12 paraplegic, but I am blessed more than anyone in the world.