Taco Bell has a history of making meals seemingly inspired by the munchies (see Doritos Locos Tacos and Cinnamon Nachos), and now the chain is adding something new to its arsenal.
Enter Cap'n Crunch Delights.
The latest additions to Taco Bell's expanding dessert menu, these doughnut holes are filled with creamy milk icing and covered in Cap'n Crunch Berries cereal crumbs.
But if your mouth is already watering, you may have to wait until you can dig in: Cap'n Crunch Delights are only being tested in 26 Taco Bell restaurants, all in Bakersfield, California, so you'll have to make the trek if you want to get your hands on them right now.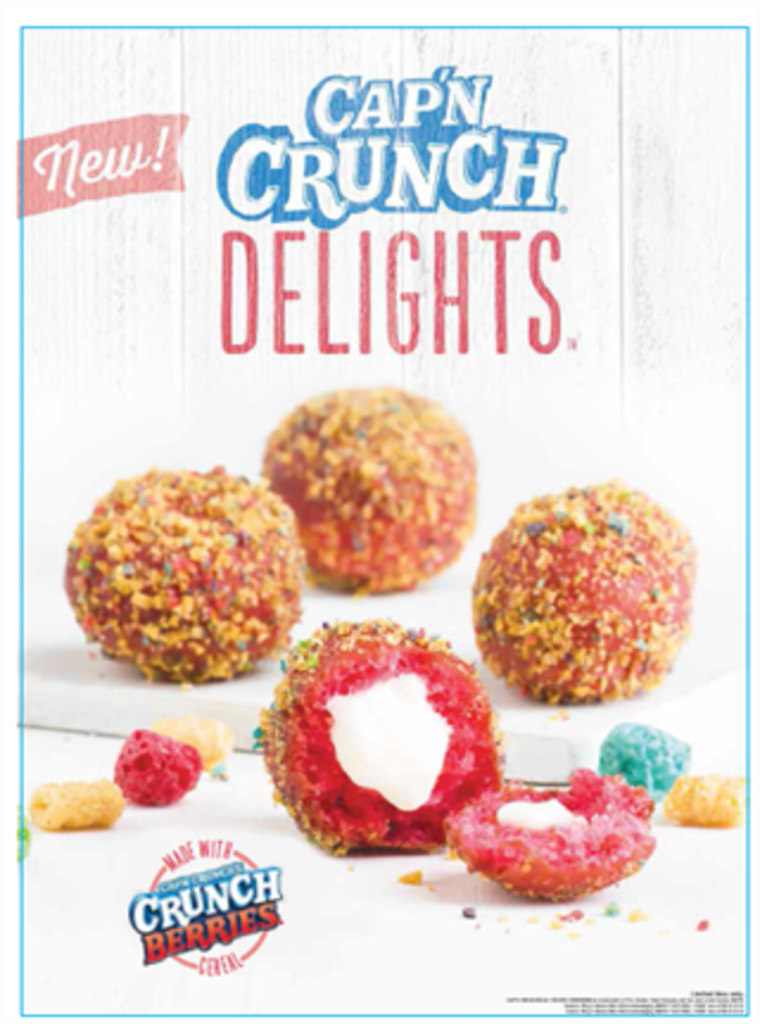 This article was originally published Feb. 27, 2015 at 5:05 p.m. ET.