Our editors independently selected these items because we think you will enjoy them and might like them at these prices. If you purchase something through our links, we may earn a commission. Pricing and availability are accurate as of publish time. Learn more about Shop TODAY.
Looking for the perfect holiday present for that pasta-loving fashionista in your life?
A legendary fashion house now has the perfect solution to gift this unicorn of a person: Dolce & Gabbana-branded pasta. For a cool $110, you get a limited-edition vintage tin filled with four different bags of dried pasta. The pasta itself is made by renowned Italy-based Pastificio Di Martino, a family-owned business that's distinguished enough to be the official pasta partner of the James Beard Foundation.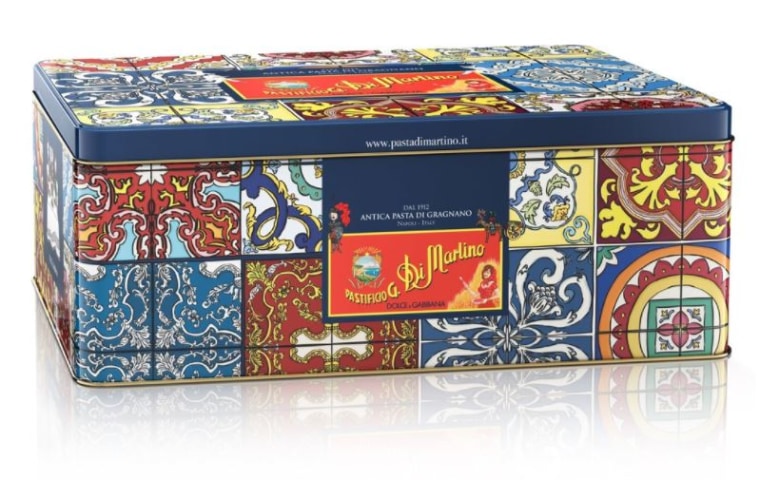 There are four types of pasta in each tin: spaghetti, penne, paccheri (smooth tubes that are larger than penne) and mista corta, a mixed bag of different pasta shapes. So there are plenty of options for lighter pasta dishes or those that require something a bit heavier for a meatier sauce.
If the price seems a bit ludicrous for dry pasta, maybe the custom-designed Dolce & Gabbana apron that's included will be enough to woo you.
Or maybe the exclusivity factor will do the trick: Only 5,000 Dolce & Gabbana pasta packages will be made ... and only 1,000 will available to U.S. customers! Need to get your hands on one immediately? The tins will be available beginning Nov. 15 at dimartinodolcegabbana.com.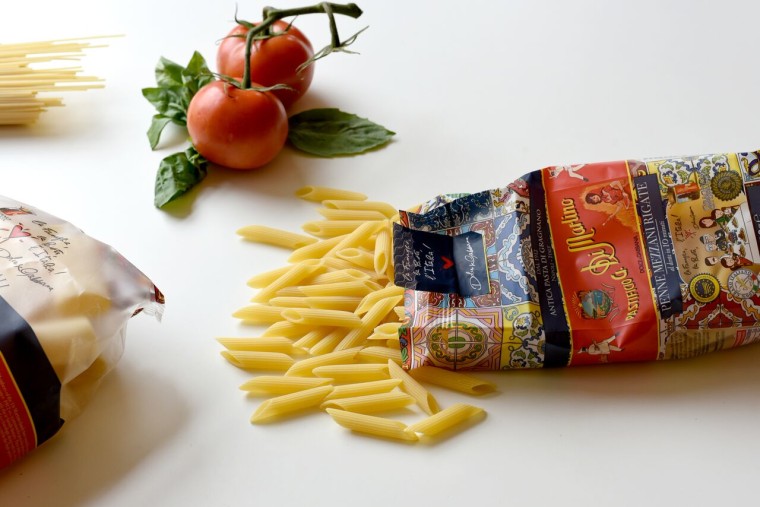 While Pastificio Di Martino's CEO Giuseppe Di Martino calls it a "postcard, a souvenir, a special package with exceptional product inside," if we had $110 to drop on pasta, we'd just go to Del Posto in New York City and have Mario Batali's chefs cook us an exceptional plate of pasta — and we'd swap the apron for some wine, while we're at it.
But because we don't have $110 to drop on pasta, we might just head over to Amazon and get some of Pastificio's pastas delivered right to our door — without that fancy tin.
While plain pasta might not have enough wow factor for the holidays, these foodie items from Oprah's Favorite Things list are sure to please anyone who loves eating well, too.
Pastificio G. Di Martino Penne Mezzani Rigate, $11, Amazon