Anthony Bourdain's blunt personality, combined with an endless curiosity about food, has made the chef a global star. TODAY's Willie Geist sat down with the "Parts Unknown" host for an interview and, well, now we know a few more parts ... including some we didn't expect!
1. He's not into pumpkin spice
"Who's eating this stuff?" Bourdain asked. "Is there some vast demographic of pumpkin-crazed, you know, people hanging outside of, what the pumpkin outlet is, like a methadone clinic, waiting for it to open up so they can get their pumpkin spice?" (Answer: Yes, and the word you're looking for is "Starbucks.")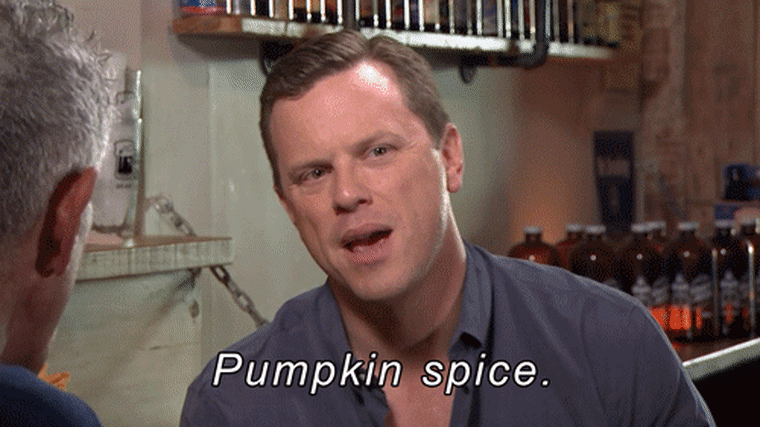 2. He has a blue belt in jiu-jitsu
"When I am shooting my show, I'll go to whoever claims to teach jiu-jitsu," he said. "Every once in a great while, I get to feel a 22-year-old college wrestler's will to live drain out of their body as I choke them. And that makes me happy." Sounds like a healthy outlet.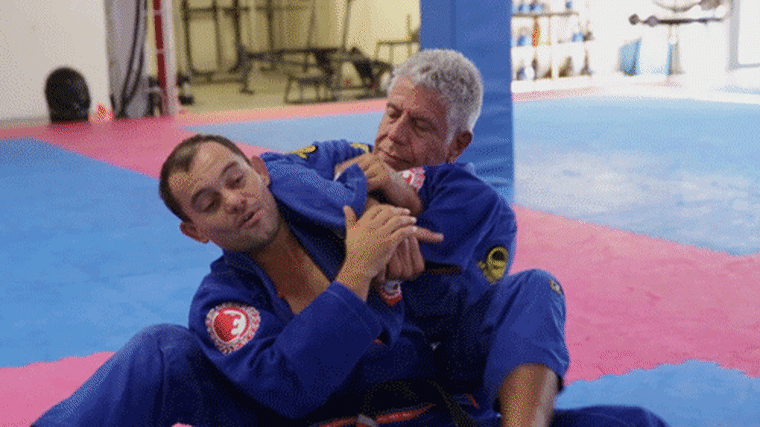 3. He believes in embracing — and following — the buzz
"The kind of questions we are asking are, 'What does your soul crave at 2 o' clock in the morning?' When you got a little bit of a buzz," Bourdain explained of his show. "More often than not, that goes right to the heart of the culture — that beloved, local favorite that tells you a lot about the place and about the people.
RELATED: Anthony Bourdain: Obama and I had 'fun' dining in Vietnam
4. He has a soft spot for Popeye's mac and cheese
"I don't know if it's cheese. I don't even know if it's mac. It's like hot lava when it comes out of the microwave. It's probably not good for me ... but man, I love that stuff." He confessed to donning a hoodie to sneak into the fast-food chain, but according to him, "I always get caught."
5. He French-fried his way to fame
"I wrote a column," he recalled. "My mom actually said, 'You should send it to the New Yorker.' And I mean, the next day I got a call saying, 'We'll give you 50 grand to write a book'. I'm no dummy. I'm dunkin' French fries at age 44. I'll write a damn book." That book was "Kitchen Confidential," which pulled back the curtain on the restaurant industry and detailed Bourdain's personal struggles with drug addiction. To date, more than one million copies have been sold.
RELATED: Watch the hilarious trailer for Martha Stewart and Snoop Dogg's cooking show
6. President Obama is a fan
And Bourdain had the once-in-a-lifetime treat of sitting down for a meal with him in Southeast Asia. "I thought, 'Wow, if we could sit down in a sort of funky little place, that I love in Hanoi and eat local specialty like bun cha — if the president of the United States is willing to do that, that would be really cool," he said. "People were coming up to me, recognizing me from the news photos, in tears. They couldn't believe the president ate their humble local specialty."
7. Bourdain wasn't afraid to have the tough conversations
"When I asked (Obama) a very tricky, and potentially perilous question — "Is it ever acceptable to put ketchup on a hot dog?" — most people running for office would say, "Oh, ketchup and mustard are virtues and I respect and admire people who ..." You know. You get some wishy-washy answer, to not piss off all the ketchup people. He said, 'No. Never.'"
RELATED: Chip and Joanna Gaines share their morning routine
8. His favorite place to eat is ...at home with his family.
"My daughter cooks with me a lot, and that's a true moment of terror — when you hand a chef knife to a seven year old and watch their little fingers," Bourdain said. "You know, I (cringe)."
And she's a chip off the old block, too. "She's brutal. I fear she's a super-taster. I think she has that extra area of flavor recognition because I cannot get anything past her. She's like no daddy, it's too salty. No, it's not. But secretly, I know, yeah, she caught me every time."
Oh, to be a fly on the wall of the Bourdain home kitchen. Thanks for a fun interview, Anthony!