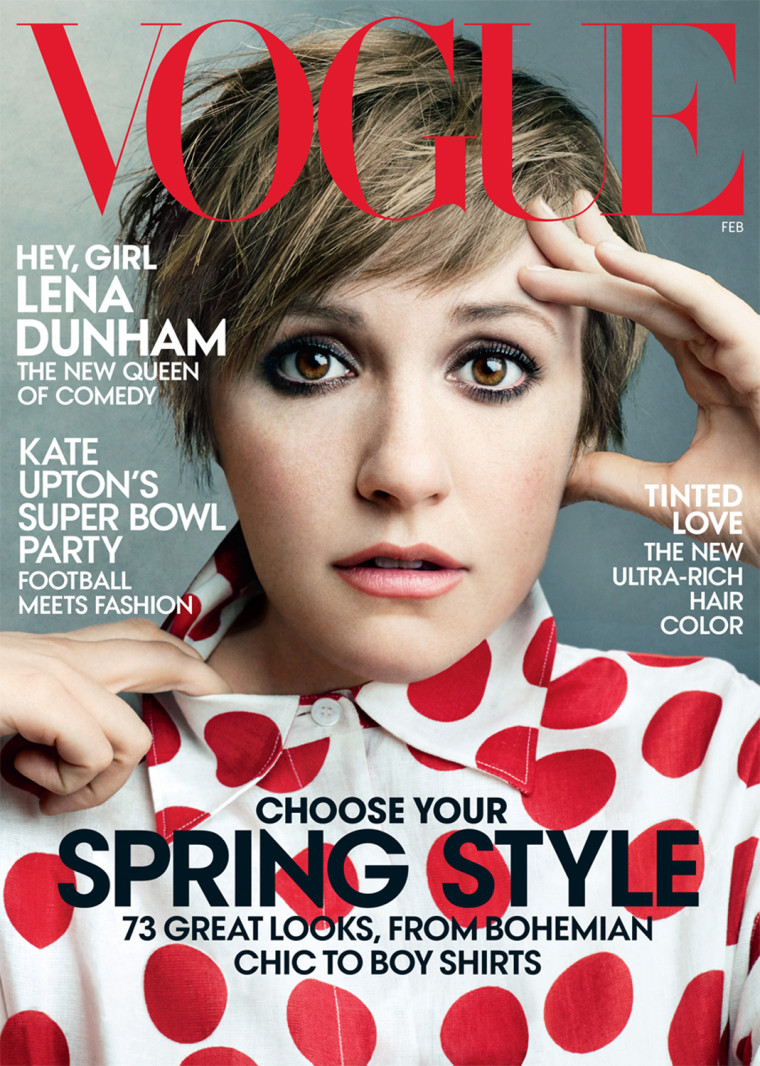 In the third season premiere of "Girls," Lena Dunham's character Hannah is involved in a confrontation with two women at the cafe where she works, and she suffers a biting fashion insult. "Did you leave in a rush?" one of the women snips at Hannah after sizing up her appearance.
Hannah gets the last laugh now as the February issue of Vogue magazine features Dunham on the cover and in a wonderful pictorial (along with "Girls" co-star Adam Driver) by Annie Leibovitz.
The 27-year-old actress, known on the show for donning little-to-no clothing and an array of questionable fashion choices, is wide-eyed and beautiful on the cover with her close-cropped hair and red polka-dot Burberry Prorsum shirt. Inside, she's stunning in high-fashion images with and without Driver.
"I love clothes that have eccentricity and wit to them," Dunham tells Vogue, alongside an image showing her in an Alexander McQueen feather dress with a pigeon atop her head.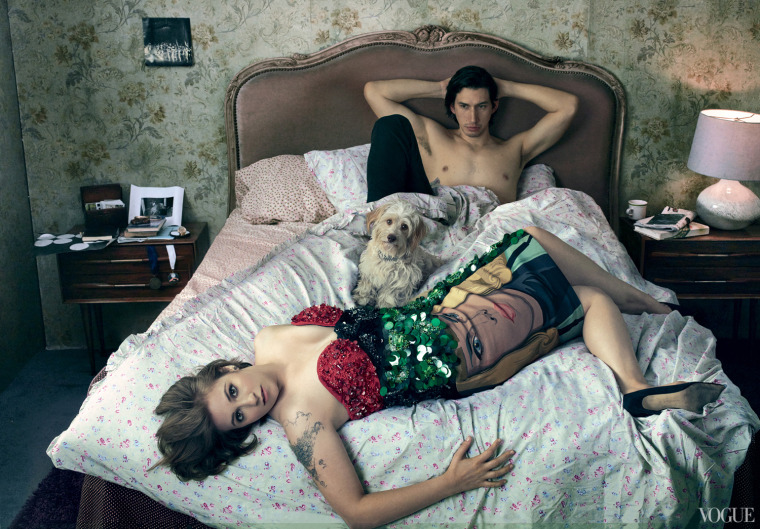 For fans of the show, it's fun to see two characters who struggle somewhat mightily with finances and proper hygiene portrayed under a different set of New York circumstances.
Dunham is the latest leading lady of television to show face on the cover of a major women's fashion magazine and come away loving the results. She tweeted at Vogue on Wednesday.
Last week, actress Mindy Kaling came out in defense of her appearance on the cover of Elle magazine after a mini-controversy erupted over the way she was photographed compared to other subjects for the Women In TV issue.