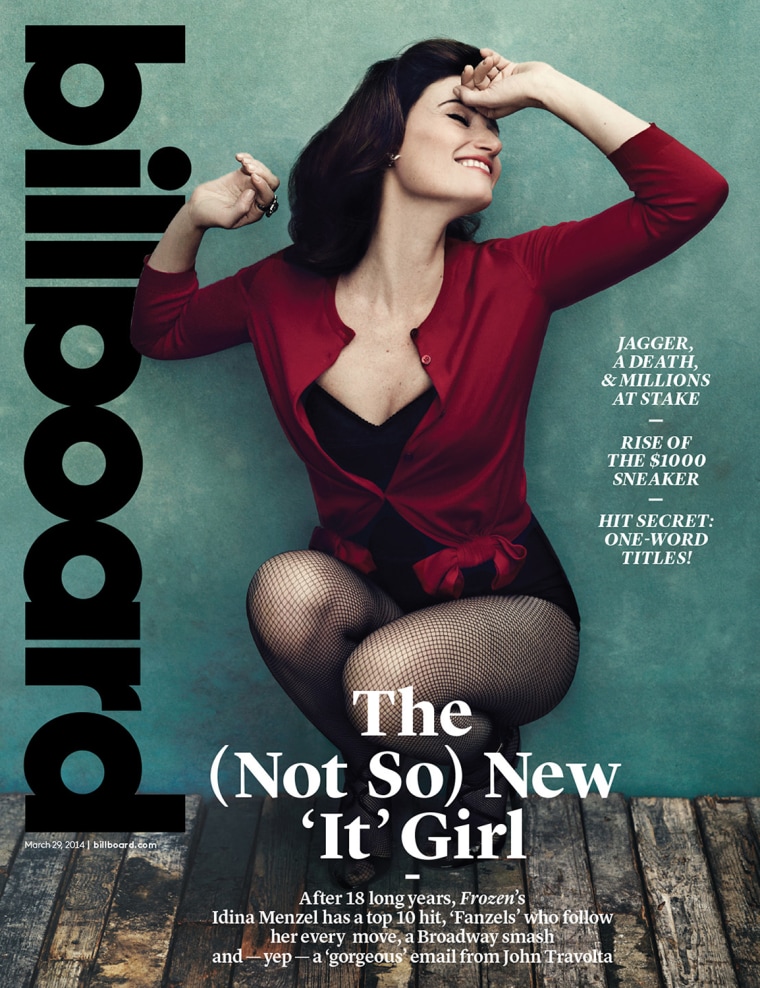 Adela Dazeem isn't holding a grudge against Jorn Tromolto.
Back at the Oscars in February, John Travolta mangled the name of Broadway and "Frozen" star Idina Menzel, calling her something that sounded like "Adela Dazeem." The goof led to numerous Twitter parody accounts and even Slate's online name generator which offered to "Travoltify" anyone's name.
Travolta said through his publicist that he was "beating (himself) up" for the name game, but Menzel remained quiet until now. In the March 29 issue of Billboard, the star admits the gibberish coming out of Travolta's mouth was unnerving at first.

"That threw me for a minute, but then I just got back on track and reminded myself of where I was," she told the magazine. "He was really gracious and sent me this gorgeous email, and we're buddies and it's all cool. Please, I mean, I've only benefitted from it."
Travolta also sent flowers, Menzel told the magazine.
Of the song that he was introducing, Oscar-winning "Let It Go," Menzel admits even she finds it a challenge. "It's not the easiest song to sing, you can't just wake up out of bed and go sing it in front of millions of people." But she's proud of Queen Elsa's emancipation anthem. "I just think it's a beautifully written song and has the right amount of angst and gorgeous melody and all that, and it's a Disney song and yet I think it stands on its own."