The hot, hot heat didn't keep the crowds away from catching Cee Lo Green on Friday! The R&B singer belted out a few fan faves, including his breakout, chart-topping Gnarls Barkley tune "Crazy" and mega-hit "Forget You." To cool off, Cee Lo donned a fashionable towel headscarf, giving Matt Lauer some tough competition in the style department.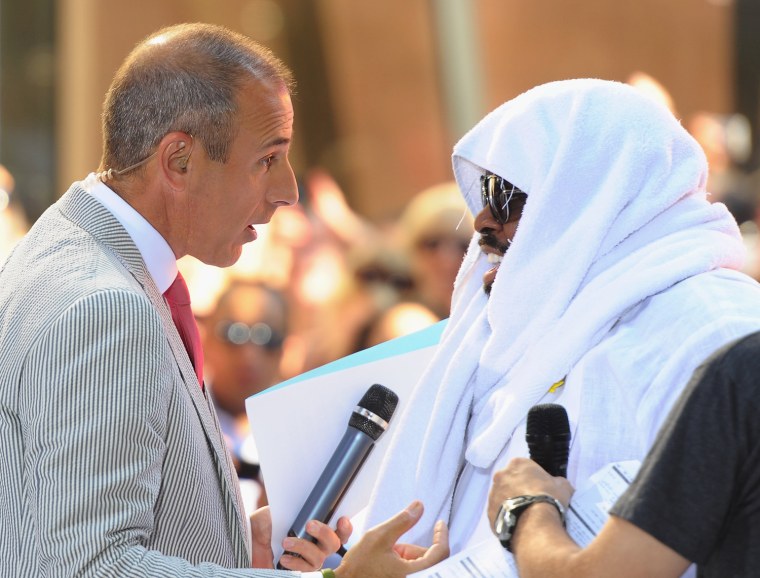 Watch Cee Lo's performances on TODAY: 
Where you on our plaza to see Cee Lo? Send us your photos!