Regardless if you're traveling across the world or just across the state this summer, you're going to need help: whether it's getting directions, finding local recommendations or translating a foreign language. But navigating the iTunes App Store can sometimes be as tricky as finding your way around a new city. TODAY contributor Natali Morris shares with us the six travel apps you need to have for your next vacation. 
1. JetPac

Free

A travel app that uses Instagram to give users a visual guide to over 6,000 cities worldwide, JetPac also gives local travel recommendations in easy-to-read "top 10" lists. Find guides for the top places for any type of tourist — whether foodies, wine-lovers or business travelers — and easily get directions and phone numbers from the app. And if you loved a place you visited, you can even save your favorites on JetPac for next time.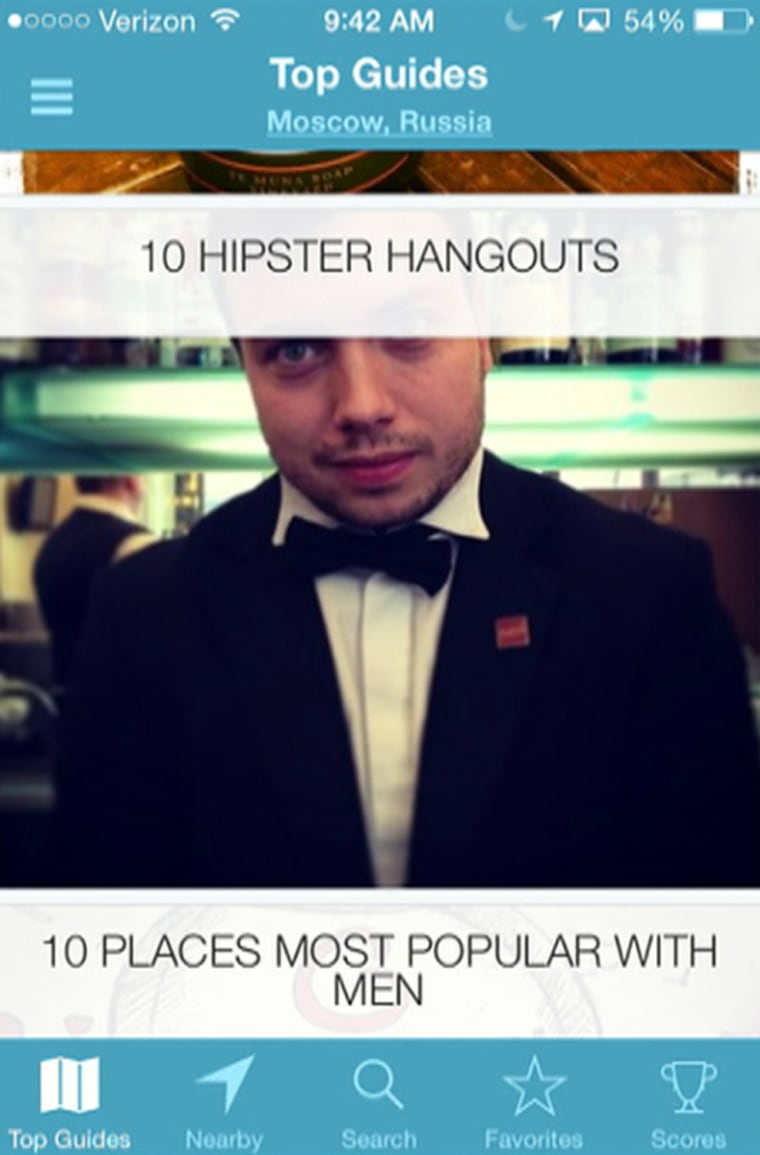 2. Word Lens
Free, but $4.99 per language
Are you trying to read a menu at a Parisian café, but don't understand French? With this app, you can instantly translate printed words, just by recording them with your phone's video camera. Word Lens doesn't require a network connection, so you can use it anywhere in the world to translate words from Russian, Portuguese, German, Italian, Spanish and French to English — and vice versa. You can also look up translations by typing them in.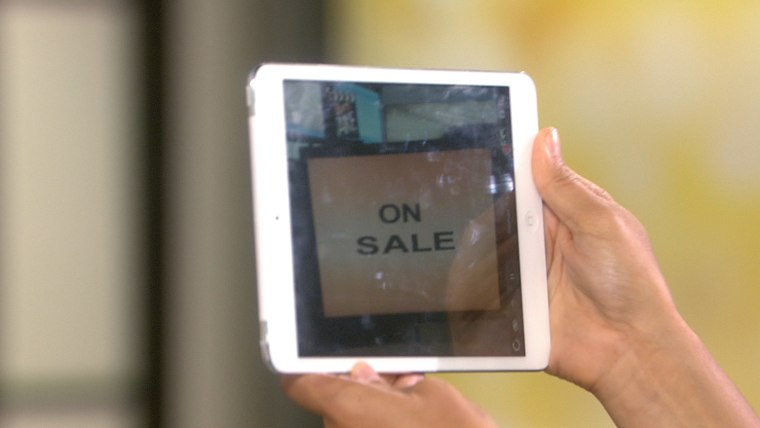 3. inRoute

Free
This app will help you plan your road trip by giving you need-to-know information about your journey, including road conditions, weather along the way and delays. You can view things like your route's elevation and curviness on interactive charts, and even export your route to the Navigon iOS for voice-guided turn-by-turn navigation. InRoute also helps you find the fastest route to your destination, as well as gas, hotels, places to eat and fun things to stop and see along the way.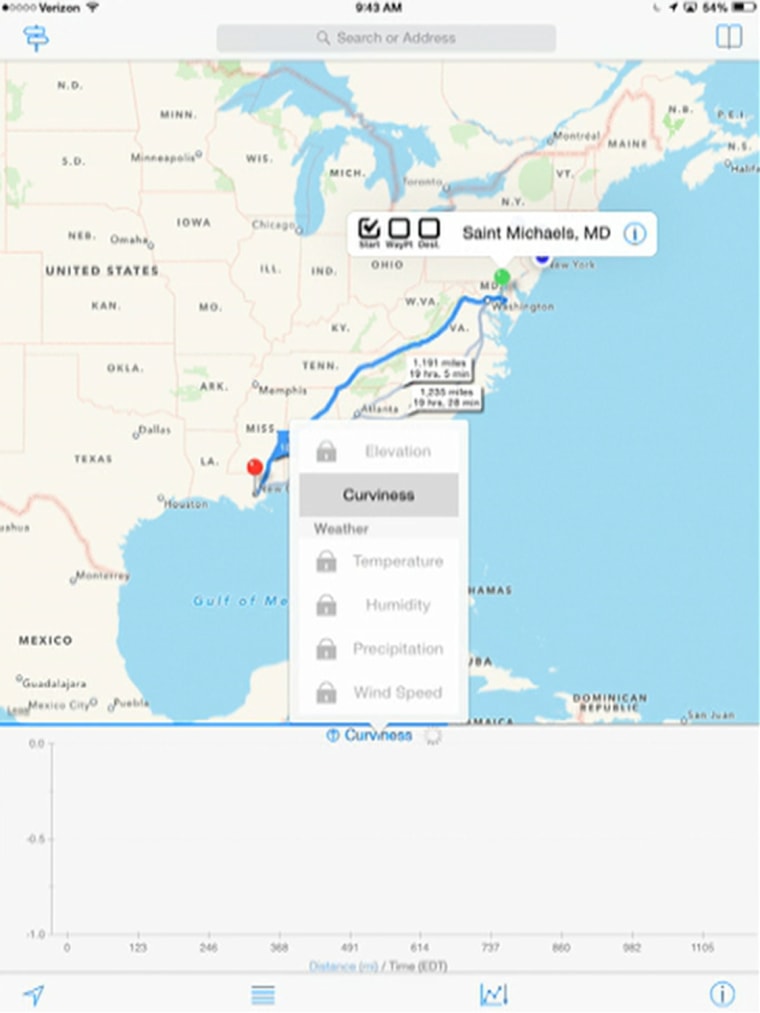 4. Everplaces

Free
Known as a "memory tool for locations," Everplaces allows you to save your favorite places to your phone while traveling, so you can reference them later or share them with friends who may want to visit too. With this app you can upload photos, write notes and even create your own personal maps or travel guides to keep or share on your blog — all offline, so there's no cost for roaming.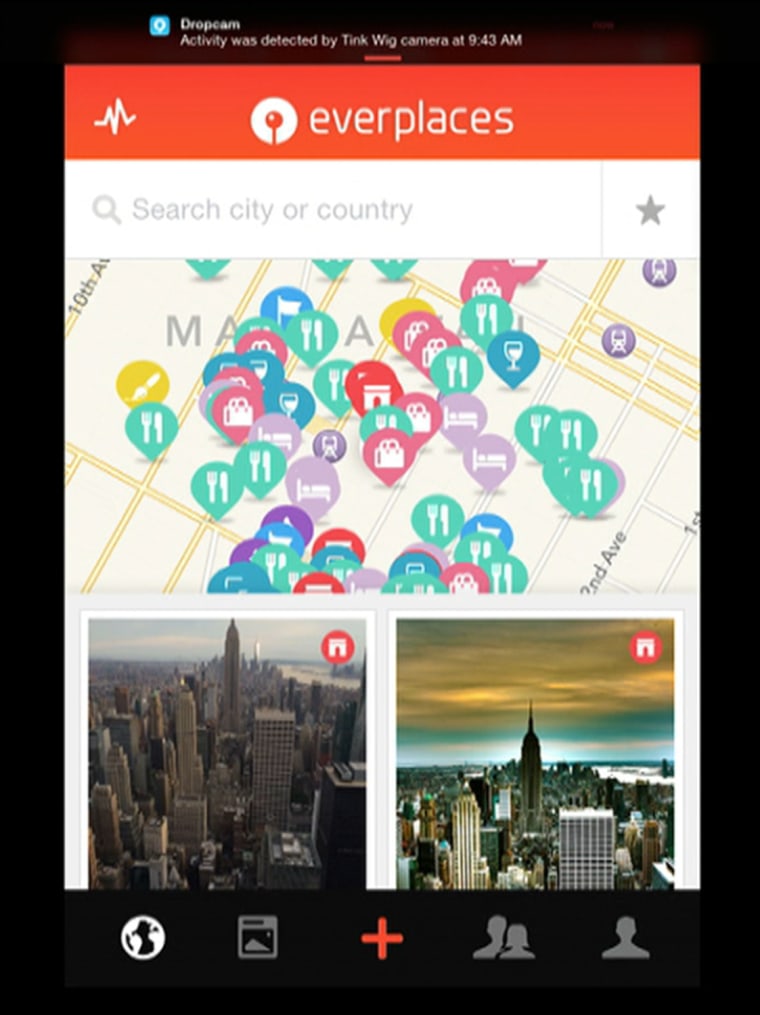 5. WorldMate

Free, or $9.99 for Gold Version
WorldMate is your ultimate trip organizer. You can make reservations and check in for your flight straight from the app, as well as store all existing reservations in one space: whether flight, car, hotel or restaurant. And it not only organizes your trip into a calendar, it also gives you up-to-the-minute information on your flight (or bus or train) status and the weather at your destination. WorldMate comes with a currency converter too, and has the ability to share your trip details with family and friends privately or over social networks.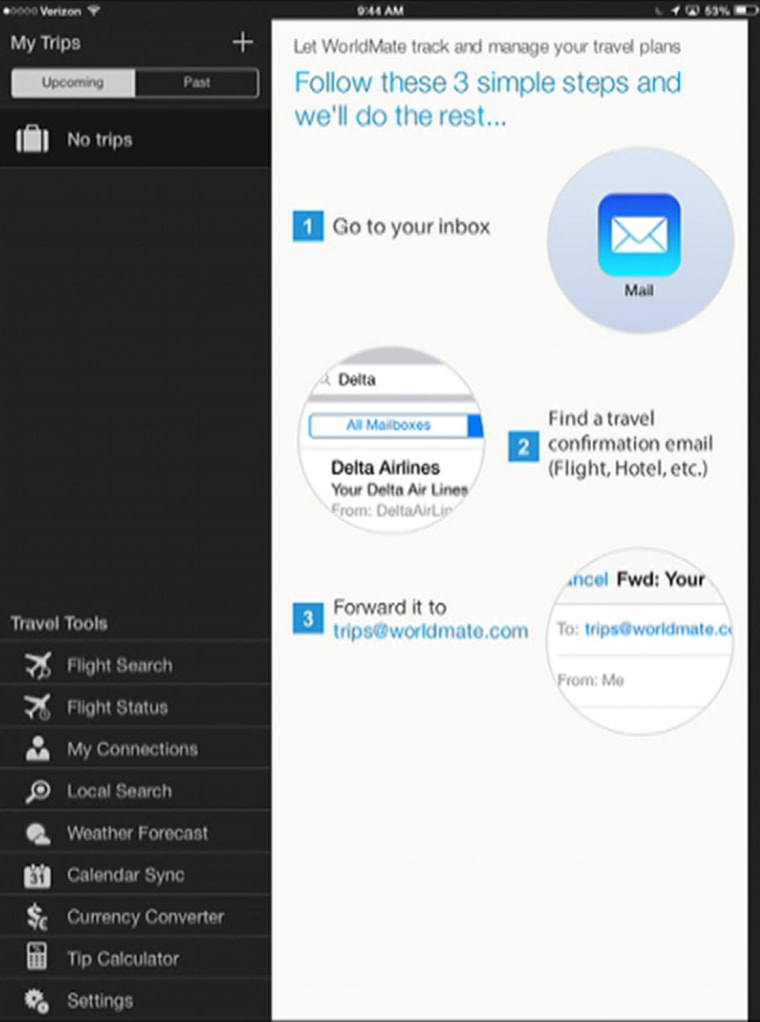 6. PocketEarth
$2.99
This app will save you from getting lost ever again. With an offline GPS tracking system, it's great for finding your way when you don't have Internet access or are traveling overseas. PocketEarth offers street address navigation, metro travel information and even tips about nearby restaurants and fun places. Simply download the cities, regions or countries you want to navigate, and they'll be available for your use anywhere — complete with a number of points of interest, travel guides and Wikipedia articles.