The rain won't keep TODAY away from the awesomeness that is Colorado Springs.
Ahead of Natalie Morales and Jenna Bush Hager's cliff launch (tune in to TODAY Thursday morning to see it live!), the show's producers and crew got the chance to explore some of the Centennial State's most beautiful sites. 
The rain wouldn't let up (a weather wonder for Colorado, locals say), but the views were glorious still — even from under our umbrellas.
Cameraman Paul Thiriot takes in the view of Pikes Peak from Crystal Creek Reservoir before getting his shot. (After making it through torrential downpours and a hailstorm during our ascent, the skies cleared 8,000 feet up the mountain!)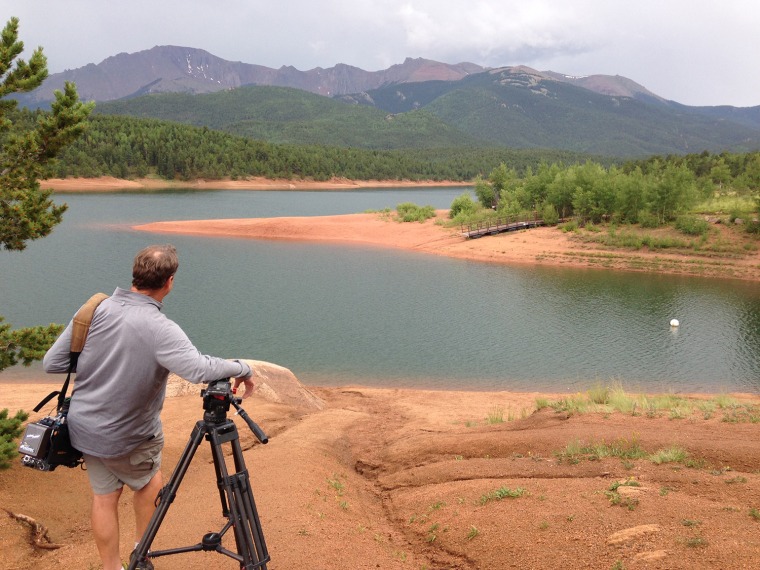 Producer Chemene Pelzer speaks to locals before their 2,000-foot hike up the Manitou Springs Incline.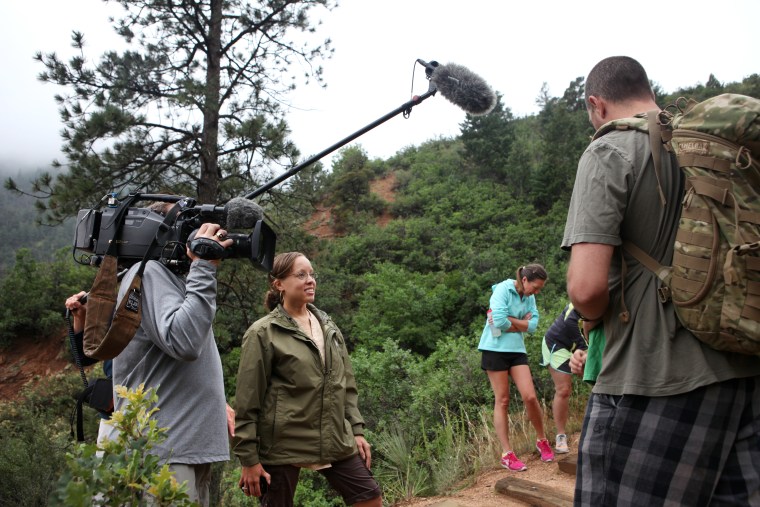 Colorado Springs is known for its natural mineral springs. There are 11 open to the public, each with its own effervescence and flavor. Cyclist Jon Copsey told us why this one, just beyond the Manitou Springs Incline, is his favorite.
NBC News' Paul Thiriot and Robert Colvill capture the landscape of Garden of the Gods.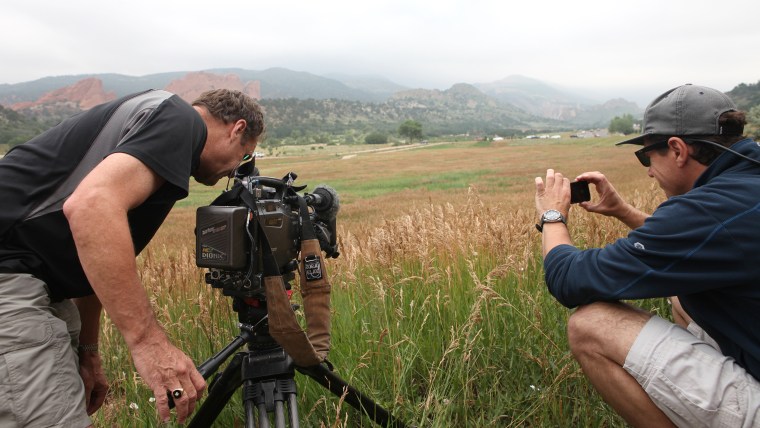 All aboard! TODAY speaks to riders on the Manitou & Pikes Peak Cog Railway before their trip.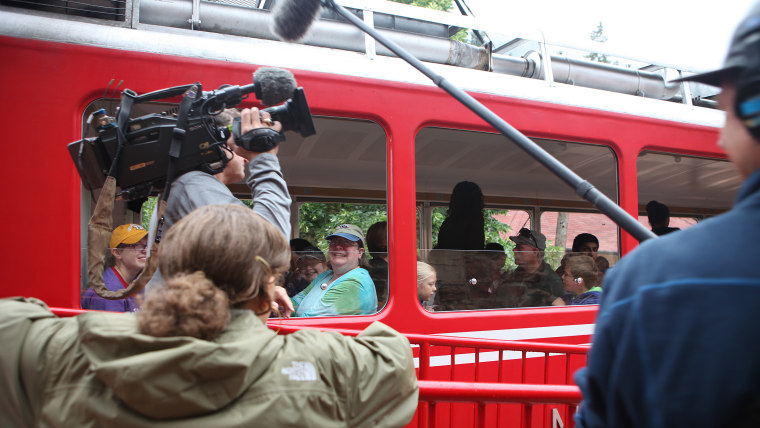 Paul Thiriot gets on the Cog Railway tracks for a close-up.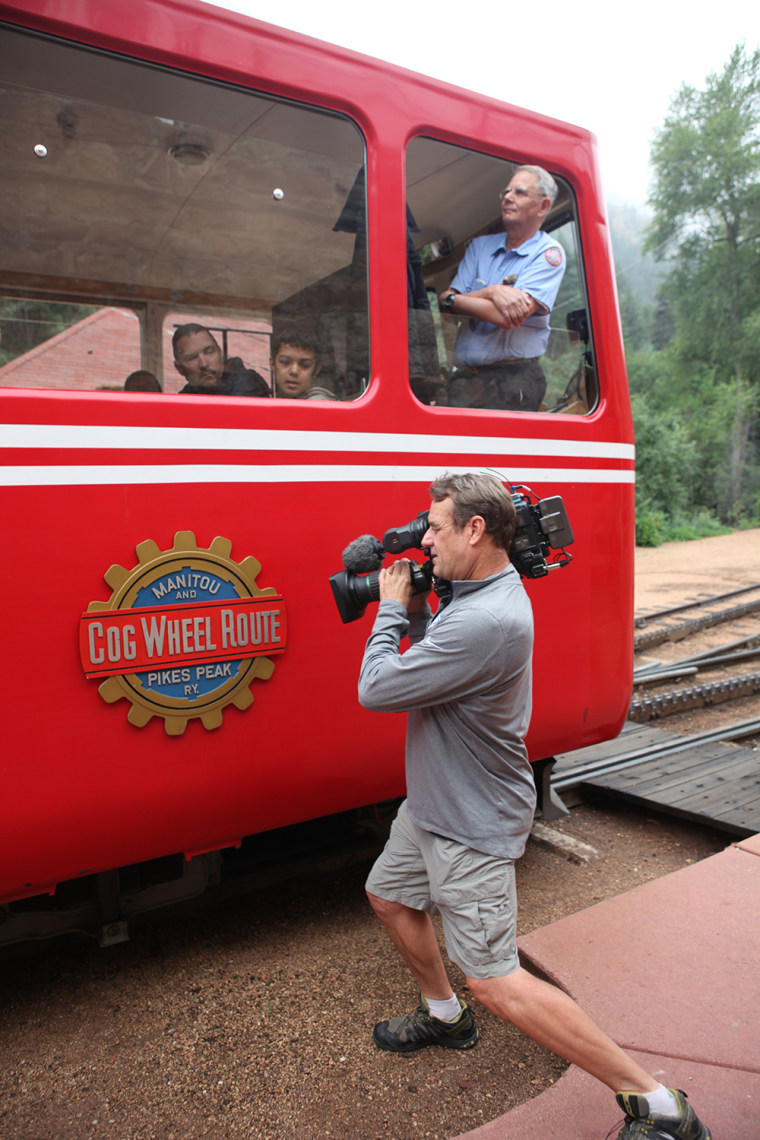 A view from afar of Garden of the Gods in Colorado Springs.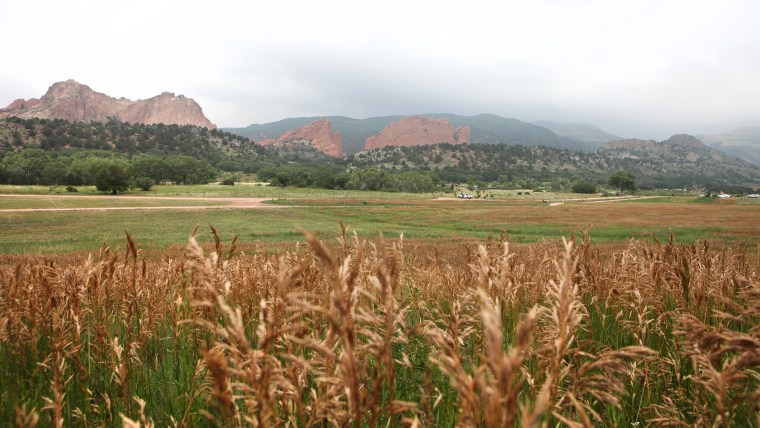 A view of the Terror-dactyl ride at Cave of the Winds. Come Thursday, it'll be Natalie and Jenna in those seats!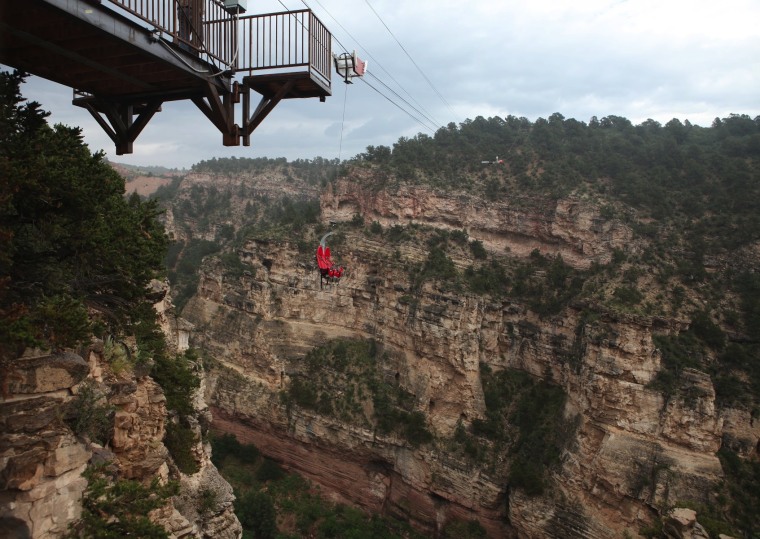 Want to tag along? Follow TODAY Takes Off on Twitter and Facebook.