In the race to come up with the most unique wedding date, hotels and couples are already giddy with anticipation about Dec. 13.
The auspicious date, when written as 12/13/14, is the last sequential calendar date in this century. (The next one doesn't arrive until about 89 years from now — 01/02/03, or Jan. 2, 2103.) It also falls on a Saturday, which means people looking to get married on both an unusual date and one that's most popular for weddings are rushing to find special ways and places to say, "I do."
Las Vegas, which is already a favorite destination for brides and grooms, is bracing for an extra influx of amorous couples on Dec. 13.
"It'll be huge," said Aleza Freeman, senior content developer for Vegas.com, a travel company that specializes in Sin City.
"If you think about Las Vegas, we're all about luck, we're all about lucky numbers and we're also the marriage capital of the world, so it all just kind of goes hand in hand."
Many of the city's famous chapels are already fully booked for the date, with some reporting special interest from couples looking to exchange vows at exactly 12:13 and 14 seconds, Freeman said.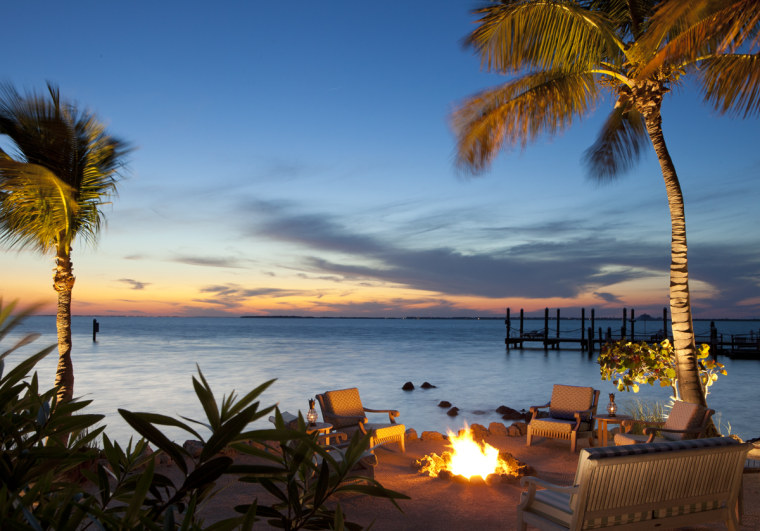 For the hospitality industry, it's a marketing bonanza, with a number of hotels and resorts unveiling special packages. 
If you really want to splurge, the Little Palm Island Resort & Spa — located on a private island in the Florida Keys — is offering the "12,13,14…Eternity" package, which will give a couple exclusive use of the property on Dec. 12-14.
For $195,000, guests can enjoy 30 one-bedroom suites, gourmet meals, the services of a professional wedding planner and other amenities. At least a dozen people have inquired about the package, but no takers yet, said Susan Howarth, director of sales.  
The "Lucky in Love" 12/13/14 wedding package at the Bernardus Lodge & Spa in Carmel Valley, Calif., is slightly more affordable — it starts at $115,000, and includes a wedding ceremony and reception for 100 guests, as well as 35 accommodations for two.

At the Viceroy Anguilla in the Caribbean, if you have a wedding party of at least 100 adults, $500 per person gets you the "Sequential Love & Legacy: 12-13-14" package, which includes the ceremony, a suite for the bride and groom and a bottle of Veuve Clicquot champagne to celebrate their one-year anniversary.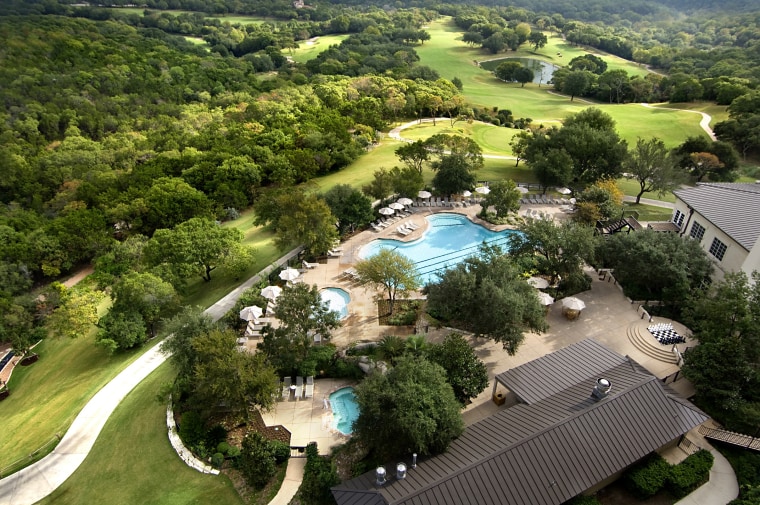 If Las Vegas is more your style, the Viva Las Vegas Wedding Chapel promises a "crazy-exciting, record-setting day" as it tempts lovers with a variety of themed weddings on Dec. 13. MGM Grand is offering the "Numerology Package" for $1,400, complete with a "commemorative souvenir certificate," while Bellagio's "12-13-14" package goes for $5,000.
In Austin, Texas, the Omni Barton Creek Resort & Spa is promising a special rate of $1,213.14 for its luxury Crenshaw Suite for any couple who book their wedding at the property for 12/13/14. They will also receive complimentary weekend stays for their 12th, 13th and 14th wedding anniversaries.