You can dance, you can jive and yes, organizers do hope you have the time of your life at Stockholm's newest tourist attraction.
Welcome to ABBA the Museum, the first permanent exhibition devoted to the Swedish pop group that became a global sensation in the 1970s, producing a string of infectious hits such as "Dancing Queen" and "S.O.S."
Whether you're a '70s kid who grew up with ABBA as a childhood soundtrack, or discovered the catchy songs much later through "Mamma Mia!" -- the stage musical and movie based on the group's music -- or just find it impossible not to sing along to "Chiquitita" whenever it plays on the radio, the museum hopes you take a chance on immersing yourself in everything ABBA.
The attraction opens on Tuesday, and TODAY's Natalie Morales was there to report on it.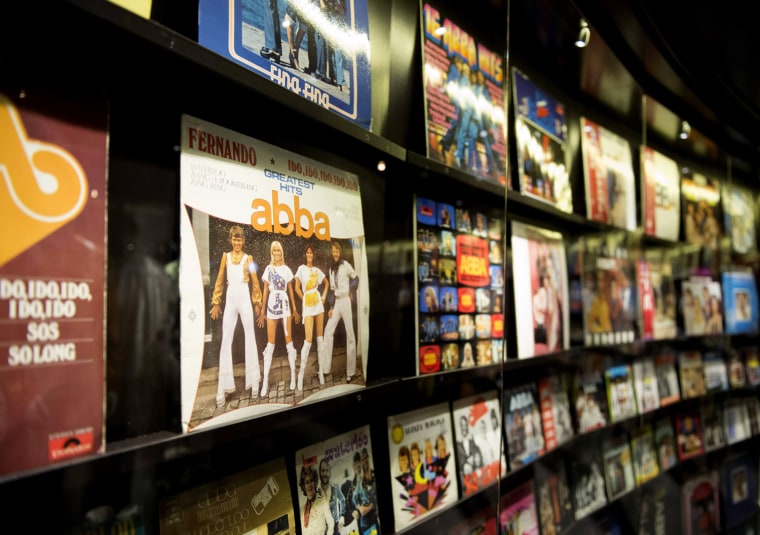 No one is more excited than managing director Mattias Hansson, who grew up in Sweden at the height of the band's success and has a dream of paying tribute to the cultural phenomenon it became.
"Visitors will see the full history of those ten magnificent years that was ABBA's time on this earth. They will be able to follow that from the beginning to the bitter end," Hansson told NBC News, referring to the period from 1972 to 1982 when the group rose to fame, became superstars and eventually broke up. The band sold 378 million albums around the world.
ABBA – comprised of Agnetha Fältskog, Björn Ulvaeus, Benny Andersson and Anni-Frid Lyngstad -- is an acronym of the first letters of the band members' first names. Next year marks the 40th anniversary of the group's first international hit, "Waterloo."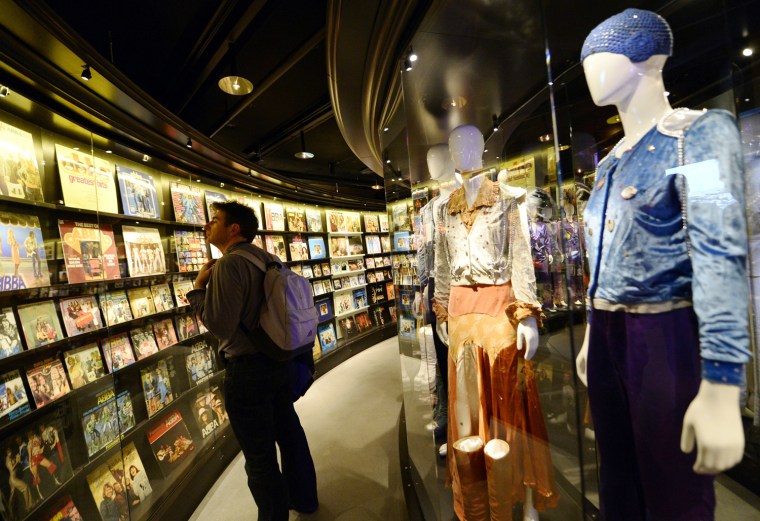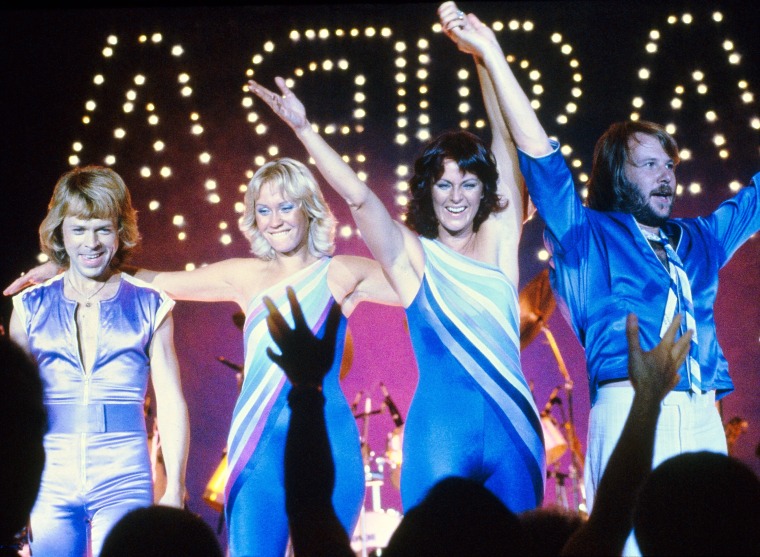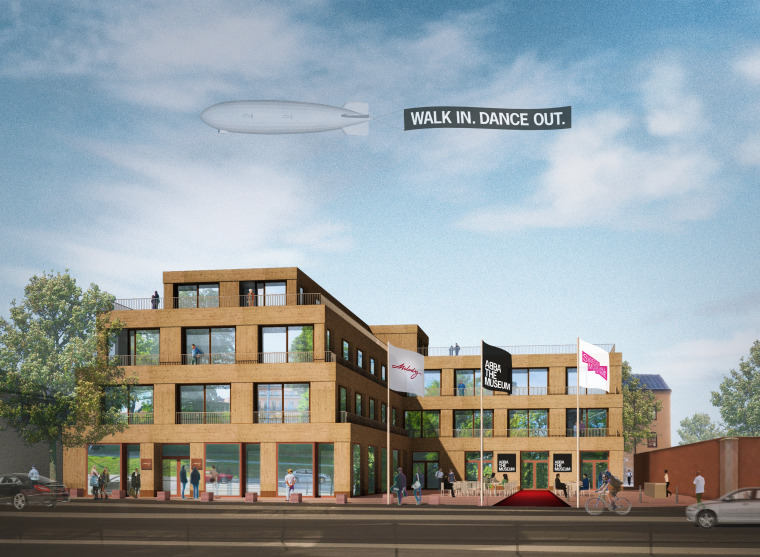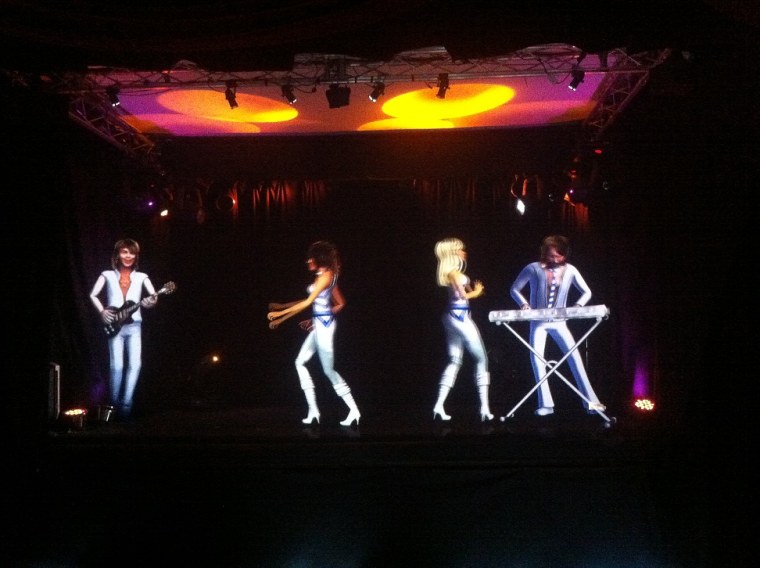 Hansson isn't surprised ABBA still appeals so many years later.
"Timeless music, songs that will last forever -- it's as hard and as simple as that," he said.
The museum showcases lots of ABBA memorabilia, including instruments, gold records, concert footage and costumes – oh, the costumes. If you've seen photos and videos of the band, you can't miss the sparkly, colorful, over-the-top outfits that the members wore on stage, including skin-tight leotards, frilled leg pants, capes and kimonos.
Hansson couldn't resist posing for a photograph with one of the many gigantic boots in ABBA's collection, an extravagant platform creation in white with glitter accents worn on several occasions by Ulvaeus. (You can see him sporting the boots in the original "Mamma Mia" video.)
"That's one of my favorites," Hansson said. "It's impossible to walk in them almost – they very much paint a clear picture about what the '70s were about when it came to clothing."
All original ABBA members "cleaned out their closets" to contribute to the collection and all four recorded audio guides for the museum, though Ulvaeus has been the most involved with setting up the attraction, Hansson noted.
Visitors who come are also invited to become the fifth member of ABBA with the help of high-tech interactive exhibits. One lets super troupers sing along with life-size holograms of the band members – a performance that can be recorded and shared online.

Other features allow visitors to be virtually inserted into ABBA videos and try on their costumes through the use of green screens.
Fans aren't the only ones saying thank you for the music. Stockholm's tourism officials are also excited about the museum opening, estimating that about 100,000 people a year are expected to visit.
"It will have a positive impact on tourism," said Peter Lindqvist, CEO of the Stockholm Visitors Board, in an email. "There is still a huge interest in ABBA ... it will be a reason for travel to all the numerous fans all over the world."
ABBA members used Stockholm as a backdrop on album covers and in videos throughout their career, he noted.
ABBA the Museum – official motto: "Walk in. Dance Out." – will be housed within the Swedish Music Hall of Fame, which Lindqvist expects will draw all kinds of music lovers.
Meanwhile, organizers hope ABBA fans will spend some time on a dance floor that's part of the museum.
Knowing me and knowing you, that just might happen.