First it was climbing a wall of ice in Alaska, then jumping off a cliff in Colorado. Natalie and Jenna's latest #TODAYTakesOff adventure may be less terrifying, but it's just as wondrous.  
Thursday they broadcast live from Cooperstown, New York — home of the National Baseball Hall of Fame and Museum. 
Few places in the United States could lay claim to as many quintessential American summertime traditions as the small town of Cooperstown, from the famous museum to the town's gorgeous, shimmering Otsego Lake.
Our dynamic duo toured the museum, went tubing on the lake and led a lively rendition of "Take Me Out to the Ballgame" — Natalie's favorite.
Jenna and Natalie speak to three soon-to-be Baseball Hall of Famers: Bobby Cox, Frank Thomas and Joe Torre.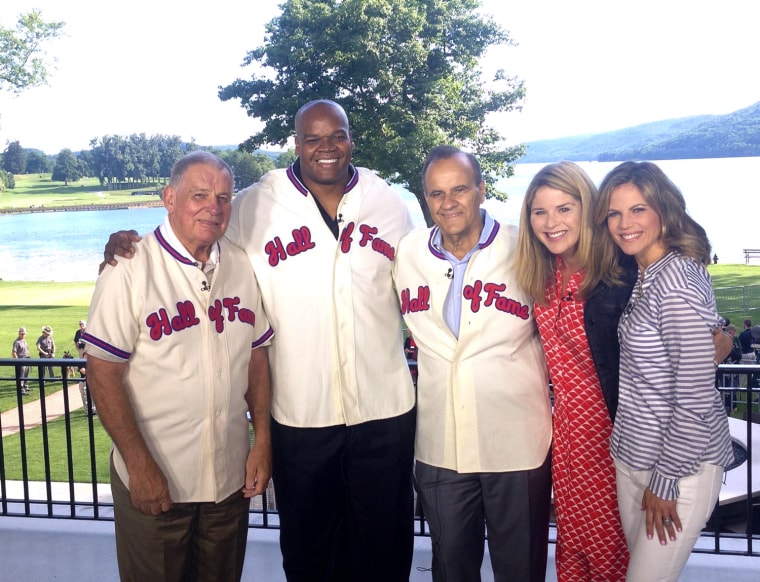 Jenna and Natalie pose with plaques of two of the most famous baseball players, Babe Ruth and Ty Cobb, at the Baseball Hall of Fame Wednesday afternoon.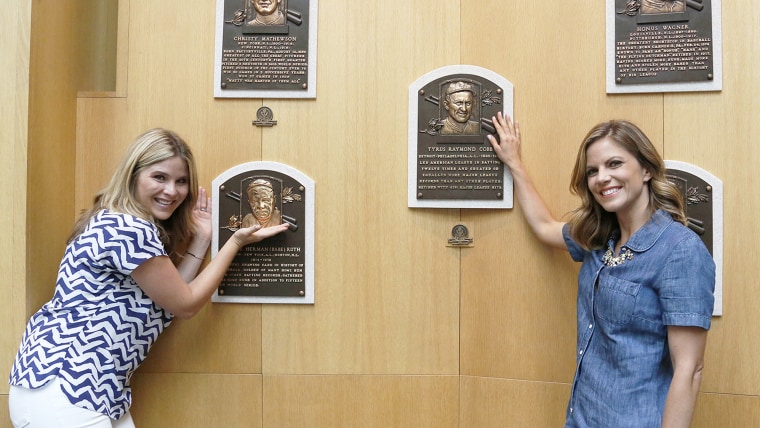 And here's what happened behind the scenes!
Jenna and Natalie smile for the camera before their rowboat ride.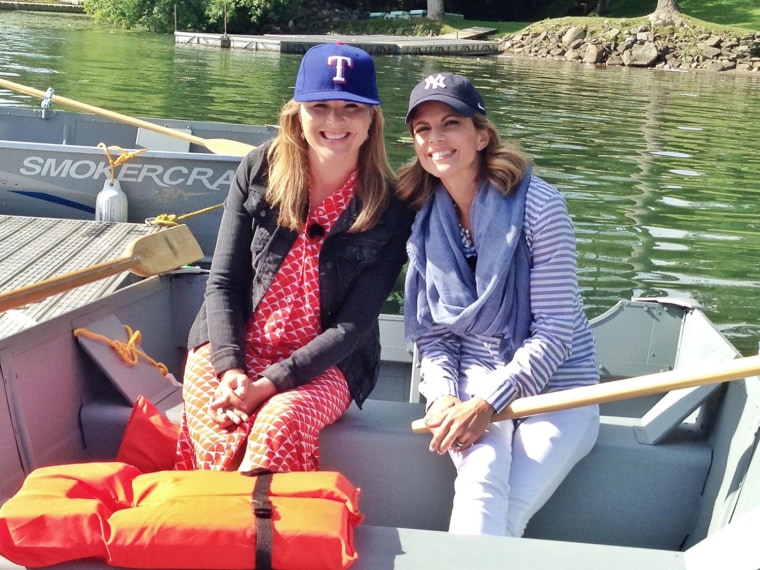 And off they go!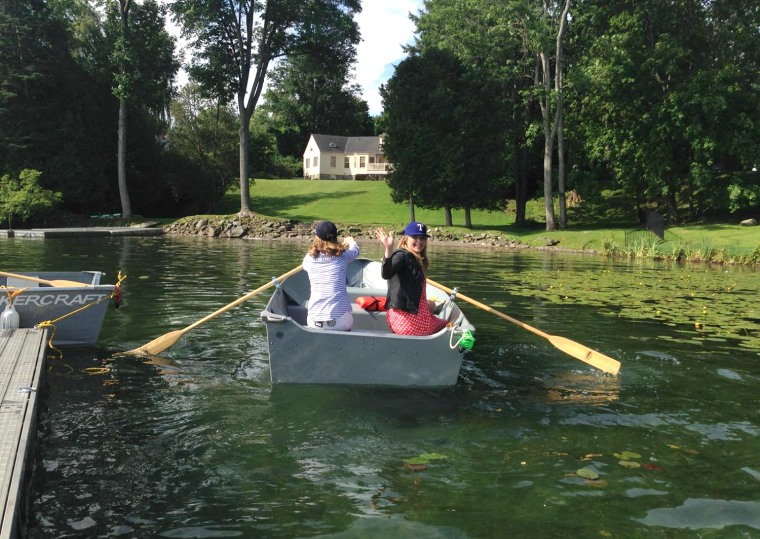 A crowd of early risers welcome Natalie and Jenna to Cooperstown Thursday morning in front of Otsego Lake.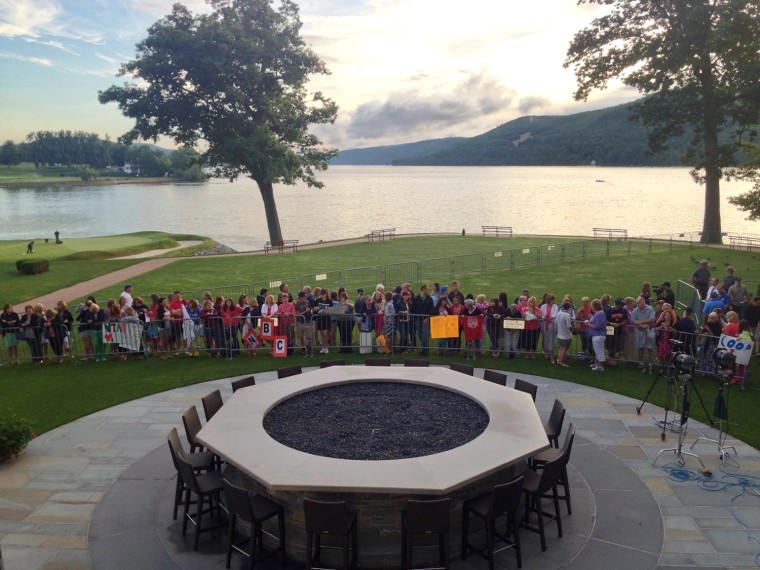 Jenna and Natalie go tubing on Otsego Lake.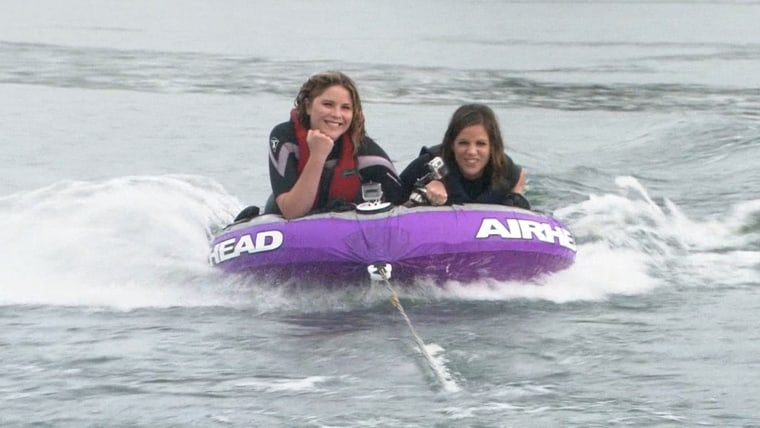 Want to tag along? Follow #TODAYTakesOff  on Twitter and Facebook.