While conservationists and local politicos cheered as President Obama designated five new national monuments on Monday, the big winners may be travelers who get improved access to sites that commemorate history, scenery and heroic figures.
"These sites help us tell stories of America that aren't yet represented in the National Park System," said NPS spokesman Mike Litterst. With the new additions, the NPS now features 401 park units, including one in Delaware, which, until now was the only state with no national park properties.
"Delaware finally has one," Litterst told NBC News, "so we're whole in all 50 states."
For travelers who are keeping count, here's where to go to explore the new additions:
First State National Monument
Ever wonder why Delaware is called The First State? It's because it was the first one to ratify the Constitution in 1787. Now, 126 years later, it's the last one to get its very own unit of the National Park System.

The monument comprises three units: The Dover Green, where costumed interpreters recount Colonial history; 1,000 acres of parkland in the Brandywine Valley, outside Wilmington, and the New Castle Courthouse complex, where visitors can discover that The First State also separated from England three weeks before the Declaration of Independence.
"It's our Independence Hall," said lead interpreter Brian Cannon, whose staff offers walking tours of the museum and surrounding community.
Harriet Tubman UndergroundRailroad National Monument
A century after her death in March 1913, the most famous "conductor" on the Underground Railroad is getting her due amid the woods and waterways of Maryland's Eastern Shore.

To explore the monument and its environs, cruise the Harriet Tubman Underground Railroad Byway, a 125-mile scenic drive between Cambridge and Tuckahoe State Park. Set amid dense forests and marshlands, historic homes and churches still stand as waypoints on the way to freedom.
Río Grande del Norte National Monument
Stretching from the town of Taos, N.M., to the Colorado border, this 242,500-acre expanse of high plains, volcanic cones and steep canyons is, perhaps, best known for the 800-foot-deep gorge that cuts through it and the vertiginous bridge that spans it.

For a more intimate experience, head to the Wild Rivers area, outside Questa, where a five-mile hike will take you from the rim to the canyon floor and the confluence of the Rio Grande and Red rivers.
"These are legendary rivers of the Southwest," said John Bailey, an assistant field manager for the Bureau of Land Management (BLM), which will manage the monument. "There's a great deal of pride in protecting them."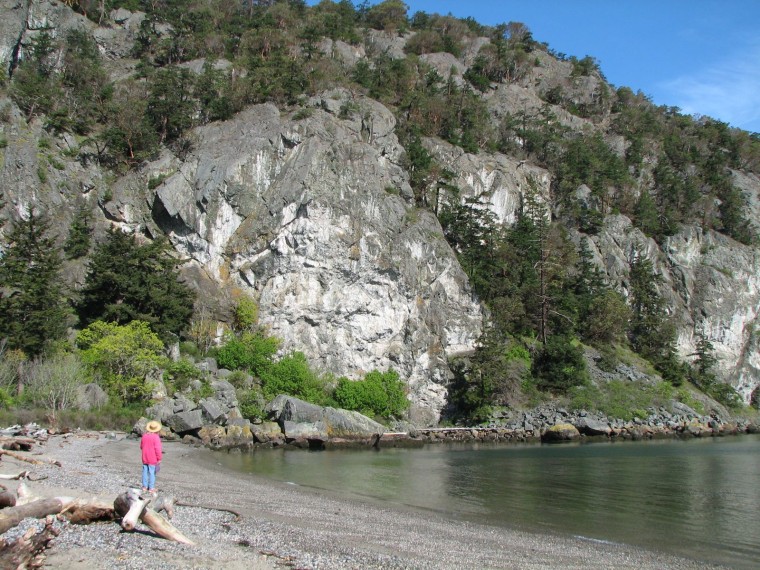 San Juan Islands National Monument
Managed by BLM, this 1,000-acre monument in Washington state is distributed among approximately 75 sites, many of them small islands and reefs that casual visitors may find difficult to access.

For more accessible access, head to Lopez Island, one of the archipelago's more rural, less busy islands, where you'll find sites including Iceberg Point and Watmough Bight. Hike along the former and you're likely to see marine mammals and bald eagles; kayak out of the latter and you may share the water with Chinook salmon and the occasional orca.
Charles Young Buffalo Soldiers National Monument
Located in Wilberforce, Ohio, this monument seeks to preserve the home of Charles Young, a barrier-busting African American who graduated from West Point in 1889, became a Colonel in the U.S. Army and served as a superintendent at Sequoia and General Grant (now King's Canyon) national parks.

Alas, not all monuments are ready for primetime and after years of neglect, his home is closed to the public. Still, visitors can get a sense of his life in the archives of the nearby National Afro-American Museum & Cultural Center, which houses a collection of his papers.
"He was a Renaissance man — a poet, a musician, a military man," said Floyd Thomas, the museum's curator emeritus. "The National Park Service still has to prepare the site but it will eventually open."
Rob Lovitt is a longtime travel writer who still believes the journey is as important as the destination. Follow him on Twitter.