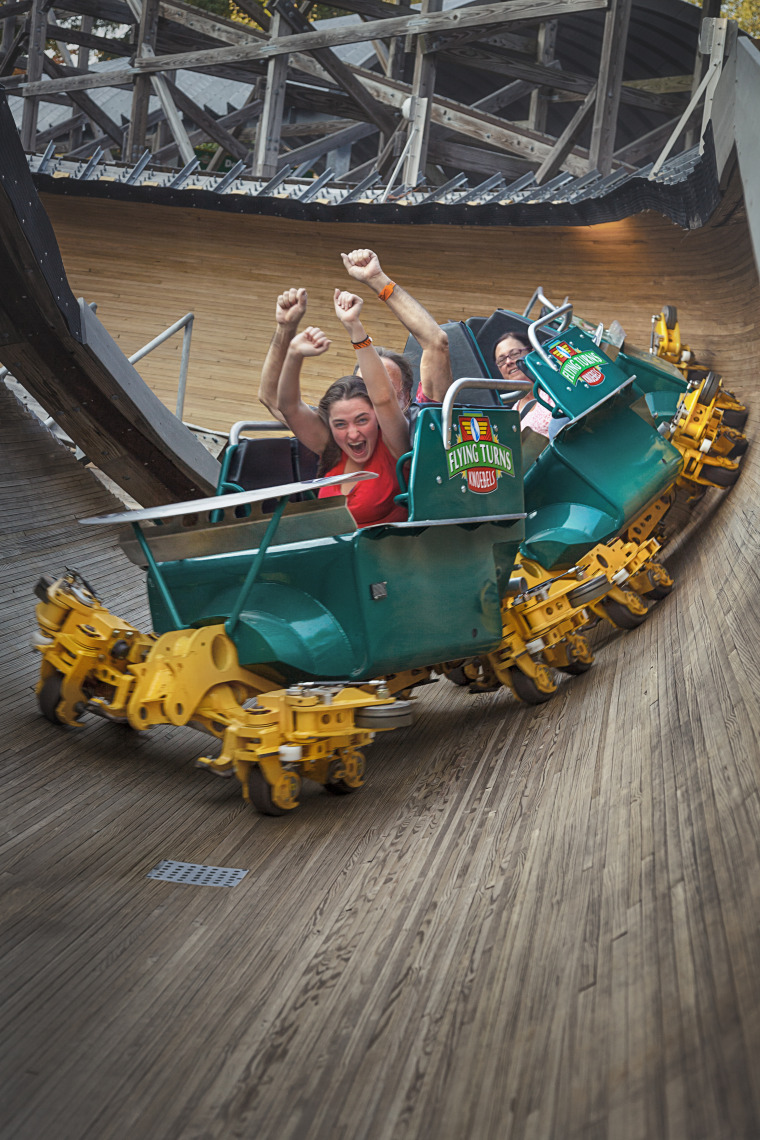 Rails? Who needs rails? 
On Saturday, Knoebels Amusement Resort in Elysburg, Pa., opens Flying Turns, a wooden bobsled-style roller coaster, a type of ride that dates back to the 1920s but hasn't been seen in the U.S. for 40 years.
"I rode a Flying Turns in the early '60s at Euclid Beach Park in Cleveland," said Dick Knoebel, president and patriarch of the family-run amusement park. "It was one of the few rides there that gave me a real thrill."
The ride quietly debuted for 12 days last fall, but this will be its first full season. That thrill is based on the ride's unique construction, which is essentially the wooden equivalent of a bobsled track. Between the tight turns and lack of rails, the path of descent is determined strictly by gravity and momentum and, therefore, potentially different every time.
"It's not super-fast, but it's very exciting," said Bill Linkenheimer, past president of American Coaster Enthusiasts (ACE).
For Knoebel, the ride has been both a labor of love and an engineering nightmare that began in 2007. With the last of the original Flying Turns rides being demolished in 1974, Knoebel and ride designer John Fetterman had to work off old photographs while also ensuring that the ride would conform to today's stricter regulatory standards.
"Some people wanted to give up," said Knoebel of the seven-year effort. "But I'm a former Marine and have a never-say-die attitude."
The result is a 47-foot-tall, 1,200-foot-long ride with three lift hills, a 540-degree helix and a double figure-eight trough, the bulk of which is constructed of southern yellow pine. Trains will consist of three two-person cars that will swoop and swerve as they negotiate the twists and turns.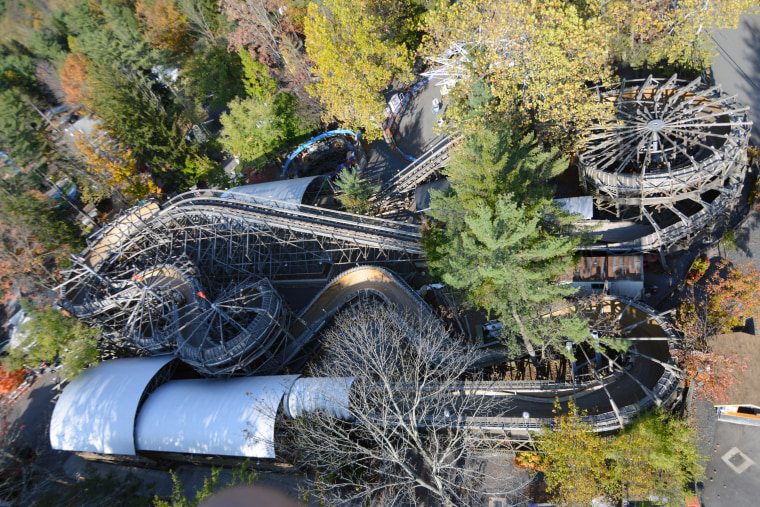 As such, it will be the only ride of its type in the world. 
There are a handful of newer steel/fiberglass bobsled-type rides in operation but, as Linkenheimer says, "They're nothing like Flying Turns."

As for the thrill factor, hardcore coaster junkies may be disappointed to hear that the ride's top speed will be a pokey 24 mph., but that probably won't be a problem.
"It's all a matter of context," said Knoebels spokesman Joe Muscato. "When you're going through those tight turns and you're up sideways on the wall, it feels like a whole lot more than 24."