Summertime is state fair time, and that means crazy (and generally unhealthy) foods. If it's deep-fried, smothered with gravy and prone to clogging your arteries, all the better. 
The Minnesota State Fair, one of the largest in the world with nearly 1.8 million visitors annually, has announced its new food lineup for 2014, and it includes a few doozies. 
"We look at foods that we hope will be of good quality and high value," said fair spokesman Dennis Larson. New on the menu this year is the fair's first gluten-free, beer-battered brat and chilaquiles (corn chips covered in chile verde sauce and topped with fried eggs). That's alongside old favorites such as chocolate-chip cookies from Sweet Martha's.
"Sweet Martha's cookies are the best chocolate-chip cookies I've ever had in my life," said Minnesota native Megan Willett, who now lives in New York and is a reporter for Business Insider. "You get a huge bucket and they are overflowing."
Right next door is the $1 all-you-can-drink milk stand, featuring both white and chocolate varieties, she added.

This year's fair will be held Aug. 21 to Sept. 1 and also includes carnival rides, games and exhibits. "I think the food is usually the main attraction," said Willett.
Here are a few of this year's mouthwatering morsels.  
Bacon-Wrapped Turkey Leg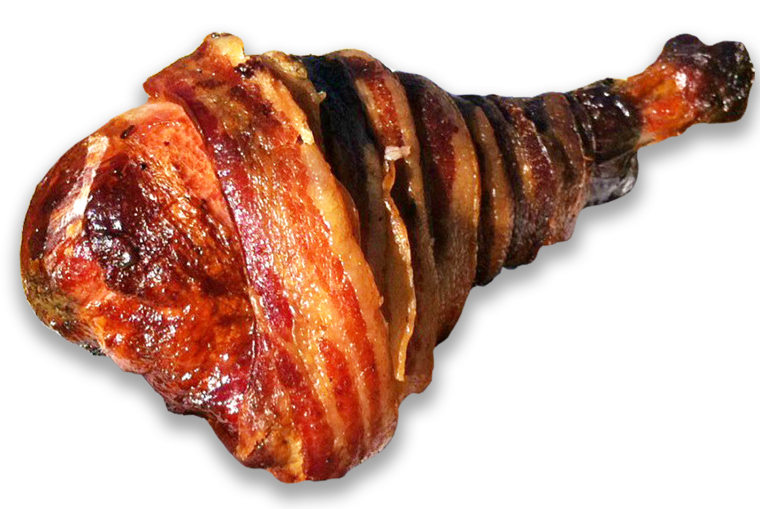 Everything tastes better with bacon, right? "We've obviously had drumsticks, but never a bacon-wrapped drumstick before," said Larson.
Beer Gelato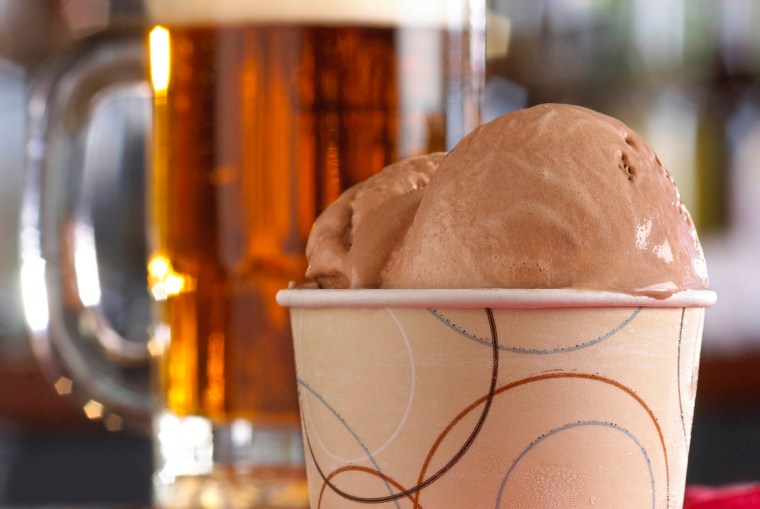 Sorry, kids, but you must be over 21 to buy this dessert that Larson describes as "two things that have been blended that maybe shouldn't be."
Deep Fried Lobster On-A-Stick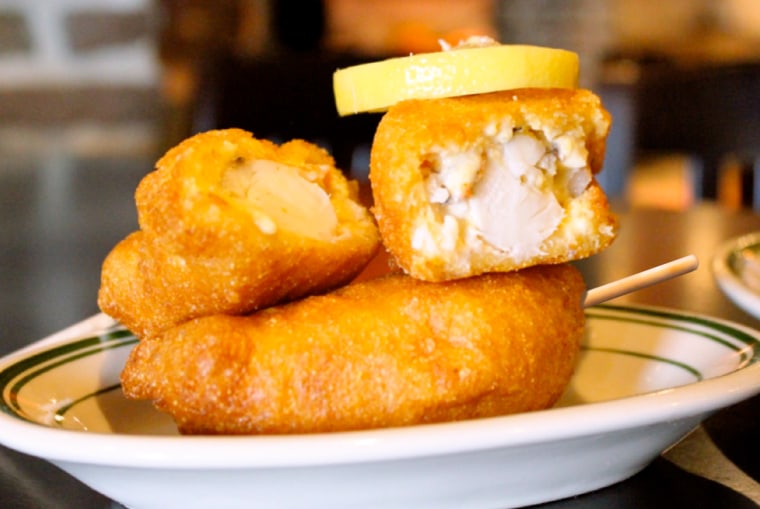 Of all the new fair foods, this is the one Willett would most like to sample. Just think: Canadian lobster, hundreds of miles from any ocean, and served on a stick. "There's always bizarre foods happening," Willett said.
Chicken in the Waffle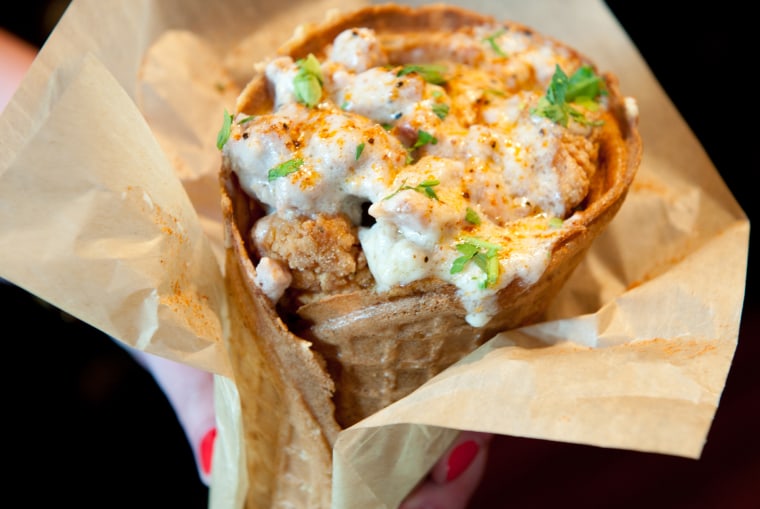 You've heard of chicken and waffles, but now the Minnesota State Fair brings us this portable version smothered in creamy sausage gravy and stuffed into a waffle cone — perfect for eating on the go.
Chocolate Dessert Salami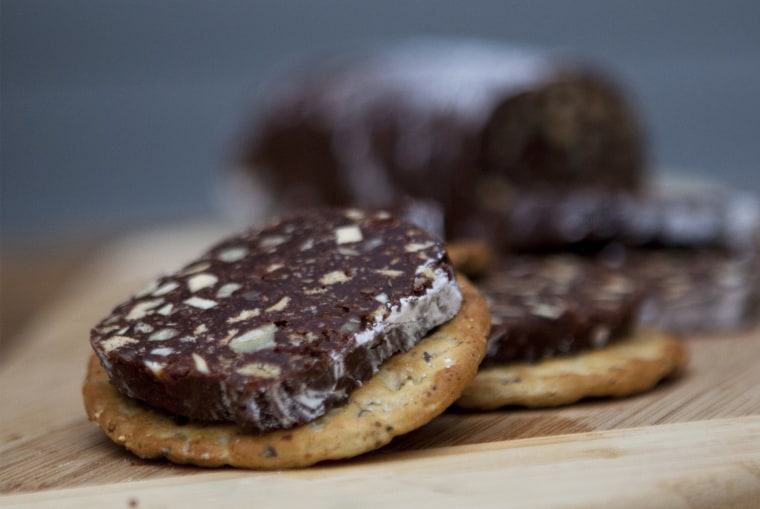 No, there's no actual salami in this treat, which blends chocolate, butter, almonds and walnuts rolled into a distinctive shape, dusted with powdered sugar and served on specialty crackers.
Jell-O Salad Ice Cream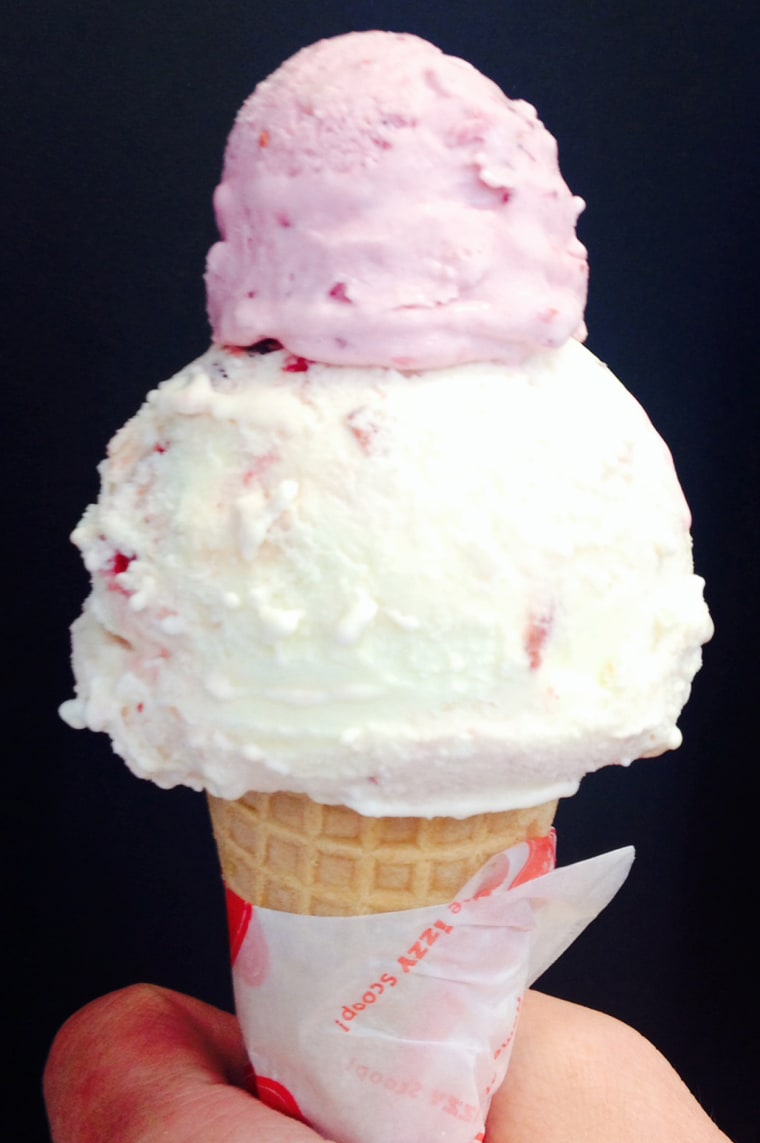 This uniquely flavored ice cream is inspired by the classic Minnesota potluck dessert served in church dining halls everywhere. 
SnoRibbons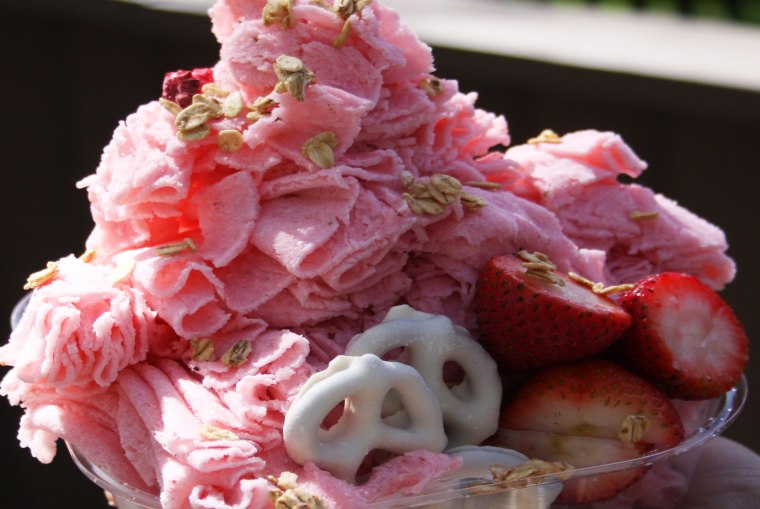 Just what the heck is this? The fair describes this melt-in-your-mouth treat as a "fusion of feathery light cotton candy, flaky shaved ice and creamy layered snow." Believe it or not, it's low in calories and sugar, made with natural ingredients and it's gluten-free.
PB&J French Toast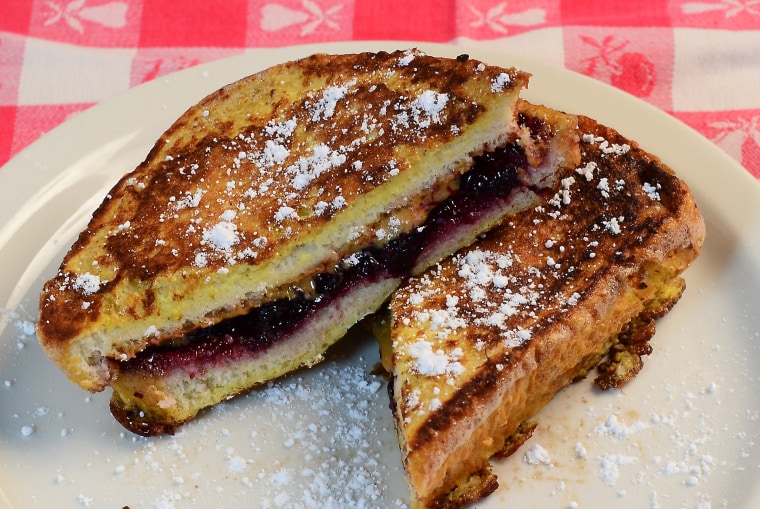 Take the childhood-favorite peanut butter and jelly sandwich and fuse it with French toast to get this tasty fair treat. 
Follow Joy Jernigan on Twitter @JoyJernigan or on Google+.