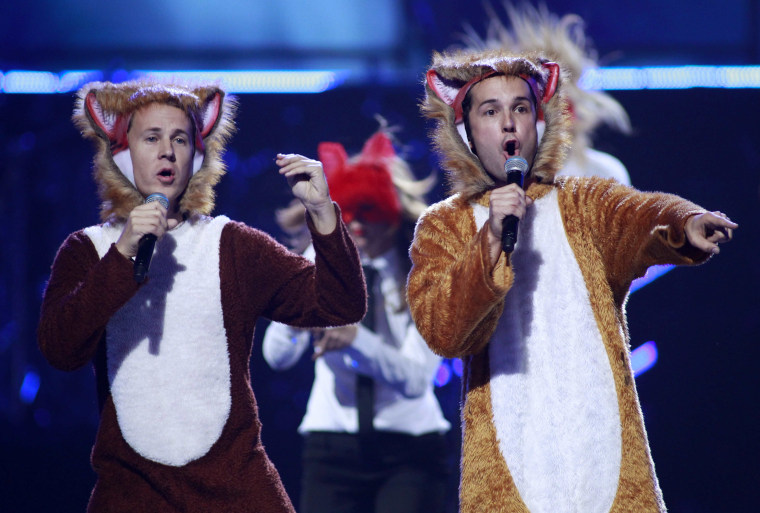 Want to know what the fox says? You may find out Friday when the brothers behind behind the viral video "The Fox (What Does the Fox Say?)" take over the plaza.
Ylvis, the popular Norwegian comedy group, will perform their hit — which has gotten more than 104 million video views so far — live on Oct. 11 as part of the Toyota Concert Series on TODAY.
If you're on the plaza for the concert — or even watching from home — tweet your photos with the hashtag #TheFoxTODAY.
RSVP to any future TODAY concerts on our Facebook page, and see the rest of the lineup here.