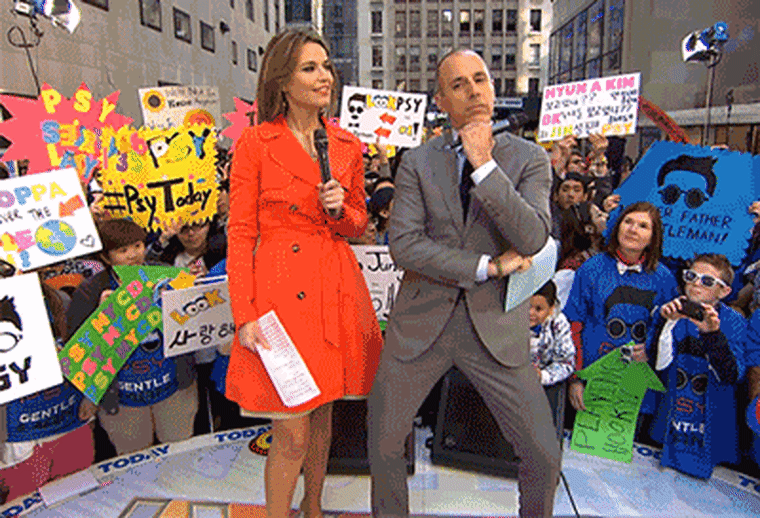 PSY returned to TODAY for another dance. And the big question was: Would Matt be joining him?
Not if Thursday's "Tonight Show" was any indication. Matt was a guest on Leno's program, where he declared his unwillingness to "Gangnam Style." But it's no slight to PSY -- it's just that he once made a solemn promise, to a friend.
"I made a vow years ago," Matt told Jay. "Bryant Gumbel told me, 'Don't sing and don't dance on the show.'"

That said, Matt indicated that he may have to ignore Bryant's advice. "I've made it 17 years without dancing…tomorrow I might break the record."
After much teasing (and even a hashtag!), Matt did a brief "Gentleman" boogie, to the delight of Savannah and viewers alike. And then, he shocked the world (and Bryant Gumbel) and followed in the amazing footsteps of David Gregory before him. Watch the glorious video below:
Watch the rest of the TODAY anchors (and David Gregory!) break it down, too:

For the historians among you, here's a brief reel of Matt's dancing:


Julieanne Smolinski is a TODAY contributor who pretty much ignores all the advice Bryan Gumbel has ever given her.