TODAY is bringing the hottest hit-makers to Rockefeller Plaza for the Toyota Concert Series on TODAY. 
The latest act added to our lineup had a "Fancy" side to her. Rising rapper Iggy Azaela behind the summer smash is made her TODAY concert debut on August 8. If you missed it, watch it here.
Summer isn't over yet so there's still time to catch a concert. 
Usher and Maroon 5, veteran TODAY performers who bring massive crowds to the plaza will be singing their latest hits in September.
Grammy Award winner Mariah Carey kicked off our 19th season in May. This year's lineup also included "Happy" singer Pharrell Williams, Little Mix and Aloe Blacc all performed for the first time on TODAY.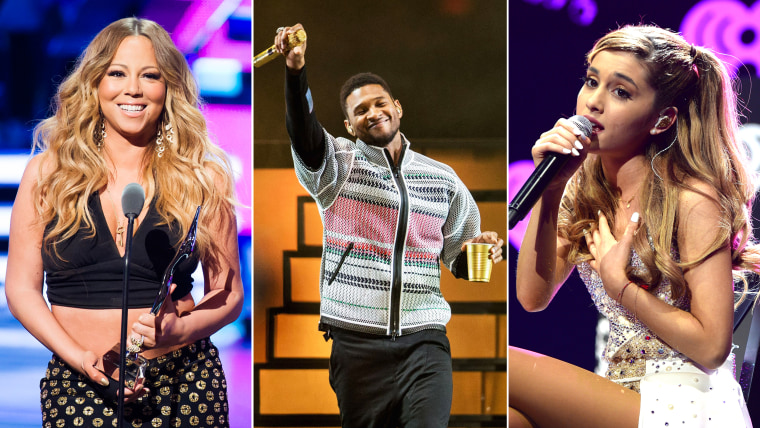 Following is a list of concerts on our plaza scheduled to date. All concerts are Friday performances unless otherwise noted.

Sign up for TODAY's Fan Pass newsletter to learn how you can get VIP tickets to the concerts.
MAY
16: Mariah Carey
23: Tim McGraw 
26: Austin Mahone
27: Cher Lloyd
30: Rascal Flatts

JUNE
5: Pharrell Williams 
6: Sara Bareilles
13: Train
17: Little Mix
20: Fall Out Boy
23: Alex & Sierra
27: Phillip Phillips

JULY
4: Ed Sheeran
10: John Legend
11: Fifth Harmony
18: Jason Mraz
22: Five Seconds of Summer
25: OneRepublic


AUGUST
1: Aloe Blacc
8: Iggy Azalea
15: Neon Trees, #NeonTreesTODAY
19: Jennifer Hudson, #JHudTODAY * Tuesday
22: Hunter Hayes, #HunterTODAY
29: Ariana Grande, #ArianaTODAY

SEPTEMBER
1: Maroon 5, #Maroon5TODAY * Monday
2: Counting Crows, #CountingCrowsTODAY
5: Usher, #UsherTODAY
23: Kenny Chesney
30: Lady Antebellum: LadyATODAY
Additional performances may be announced throughout the season.
Fans and visitors are encouraged to come to the plaza for the live performances. Viewing is on a first-come, first-served basis outside TODAY's window-on-the-world studio, located at 49th Street and Rockefeller Plaza in New York City. Fans should arrive by 6 a.m. for best viewing.
Are you coming? Sign up for the newsletter to get the latest information on how to get fan passes for the concerts.
And check out our FAQs, which will keep you up to date on all the latest information.
Take a look at hot artists like Ariana Grande, Maroon 5, 5 Seconds of Summer, Austin Mahone and Mariah Carey, all of whom performed their hits live on the plaza for the 2014 Toyota Concert Series.
This updated post was originally published on April 29 at 8 a.m. ET. It was updated August 8.