Fleetwood Mac's Christine McVie knows that no matter what her lyrics say, you can break the chain: Not only did she leave her longtime band for 16 years, she literally busted a chain bracelet Stevie Nicks gave her! But, as McVie pointed out on the TODAY plaza ahead of the band's performance Thursday, everything can be mended.
"I had somebody tie it on," she explained, pointing out the repaired bracelet on camera. "It really means the chain is never going to break again."
Music to the ears of Fleetwood Mac fans, who are delighting in the return of the band's classic lineup now that McVie has returned to join Nicks, Lindsey Buckingham, her ex-husband John McVie and Mick Fleetwood in the studio and on the road. 
"It's hard to really believe that she actually ever left," said Nicks, prior to the band's performances of "Little Lies," "Gypsy," "Go Your Own Way," and "The Chain." "It's almost like the 16 years that she was gone didn't exist."
And it turns out the band are harmonizing better than ever on the road, so much so that Fleetwood had a special announcement for the throngs on the plaza: More concert dates! 
The band, which also gave a special interview on TODAY Wednesday, is adding 28 more shows to their already-scheduled 39-city "On With the Show" tour. The tour's second leg is set to begin on Jan. 16 in St. Paul, Minnesota.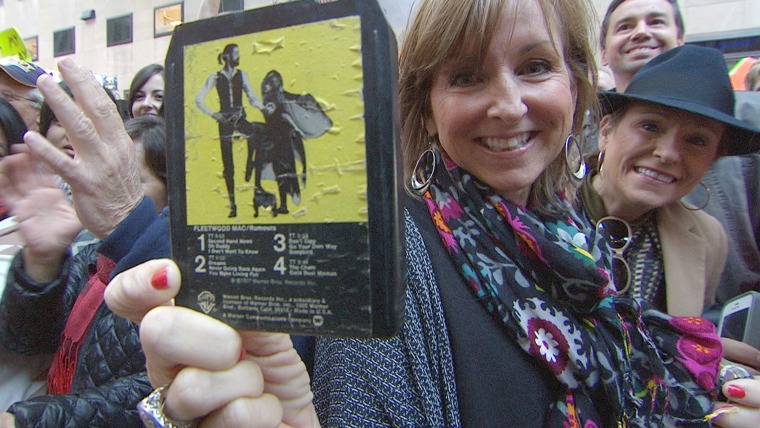 Most tickets will go on sale starting Oct. 20, but a limited number will be up for grabs for American Express cardholders starting Oct. 13.
For a full list of shows and sale dates, go to FleetwoodMac.com.