One of America's leading cheese brands is making some changes to its iconic orange squares.
On May 23, Kraft Singles announced the launch of a new era for its quadrilateral product, which includes new packaging and a fresh look, complete with a redesigned logo. And yes, the company says, its individually-wrapped slices will finally be easier to open.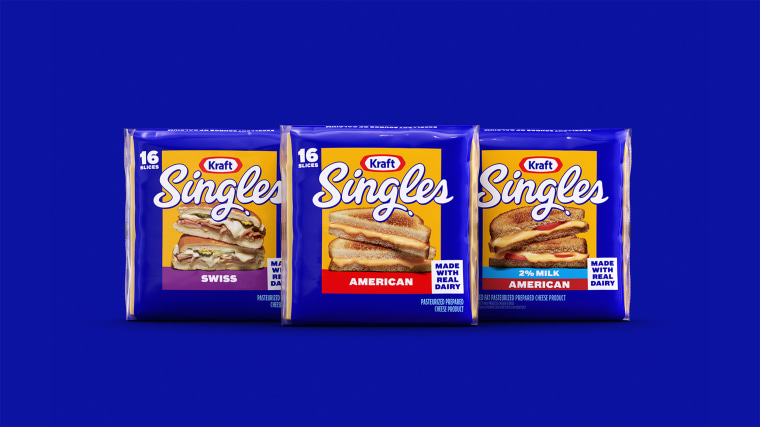 Kraft, which first introduced Kraft Singles back in 1965, says its updated packaging includes "easier to open individual wrapping" — specifically, the plastic that contains each slice will now feature a slightly textured flap, making it easier to find, and be thicker and studier, making it easier to open without tearing.
"This stems from the #1 consumer complaint being the inability to easily open the clear wrapper," reads an emailed announcement from Kraft sent to TODAY.com. Finally, opening a Kraft Single won't invoke the same frustration as finding the edge on a roll of tape.
Over the years, people have regularly taken to social media to air their grievances with the Kraft Singles packaging.
"Y r kraft singles so devastatingly hard to open?" asked one Twitter user.
"Kraft singles be hella hard to open for no reason," tweeted another.
"It should be illegal to trap delicious cheese in hard-to-open plastic wrapping," wrote another user.
"Do you know how hard it is to unwrap a Kraft Singles! Those wrappers are impossible to open. Impossible!" exclaimed yet another.
In addition to meeting the demands of a frustrated cheese-loving public, Kraft also has changed the look of its packaging. This includes a bolder version of the "Singles" wordmark, new "simple and bold" fonts and an updated blue color on the packaging, complete with the addition of an orange square as a background for its long-established grilled cheese cover model.
"The brand identity was inspired by the design idea that a slice of undeniable delight can be found within every package of Kraft Singles," Kraft says. "The new packaging also highlights a series of no's — no artificial flavors, colors or preservatives."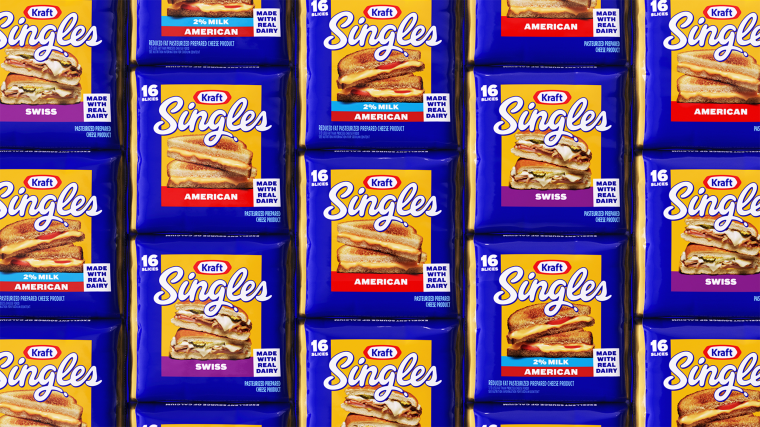 Kraft Singles last had a logo change in 2018 and first approached design agency Jones Knowles Ritchie in 2022 for the new look, according to JB Hartford, the agency's creative director. Hartford also told Ad Age that the cheese company came to them "with a vision to rekindle the country's long-standing love affair with their iconic American cheese." 
These changes to Kraft Singles come as the company has made strides to reach a younger demographic. This included a brand partnership with Grammy-nominated singer Kelis, who dropped a single called "Square It" complete with a video featuring performer Honey Balenciaga.
Kraft says the new packaging design will be seen across all Kraft Singles offerings including its Ultra Thin and Extra Thick American cheese slices. The new, easier-to-open packaging will be rolling out through the end of 2023, and melting forever after.