/ Source: TODAY Contributor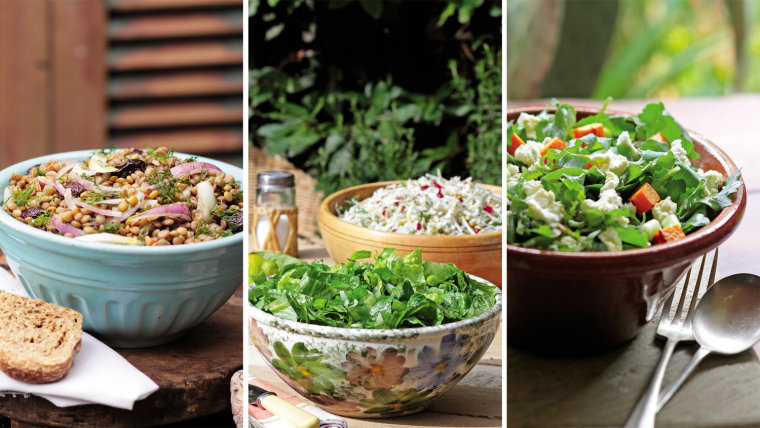 You've likely never heard of Ikaria, a small, isolated island in the Aegean Sea. It happens to be home to one of the world's healthiest and longest-living populations, a fact that earned it status as one of five "Blue Zones" in Dan Buettner's 2008 book Blue Zones: Lessons on Living Longer from the People Who've Lived the Longest.The island's relaxed lifestyle is at least partly responsible, but there's reason to believe that diet deserves credit too.
Related: Try the healthy minestrone soup that might just help you live to 100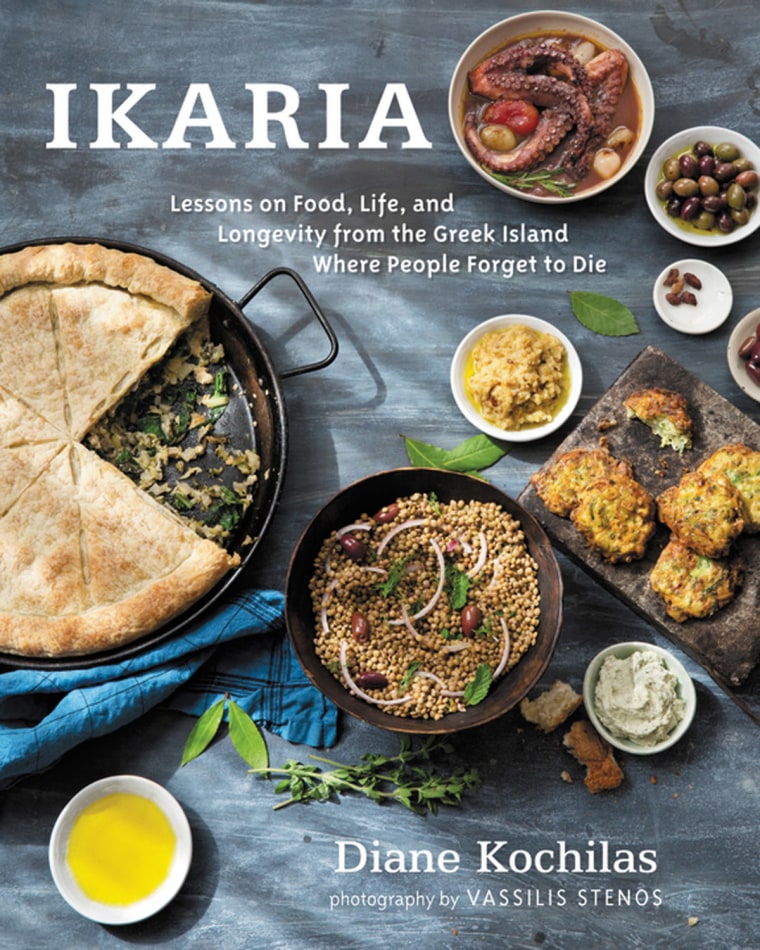 In "Ikaria: Lessons on Food, Life, and Longevity from the Greek Island Where People Forget to Die," Diane Kochilas explores the foods and traditions that have helped make Ikarians so strikingly healthy. She also shares their recipes and easy-to-follow advice for adopting some healthy Ikarian habits. Kochilas, a cookbook author and collaborating chef at New York's Molyvos, has roots on Ikaria, and spends part of each year living on the remote island. Here, Kochilas offers five healthy eating tips, plus three easy, nutritious recipes — spring lettuce salad; sweet potato and arugula salad; and lentil salad — from her book.
Diane Kochilas' healthy eating tips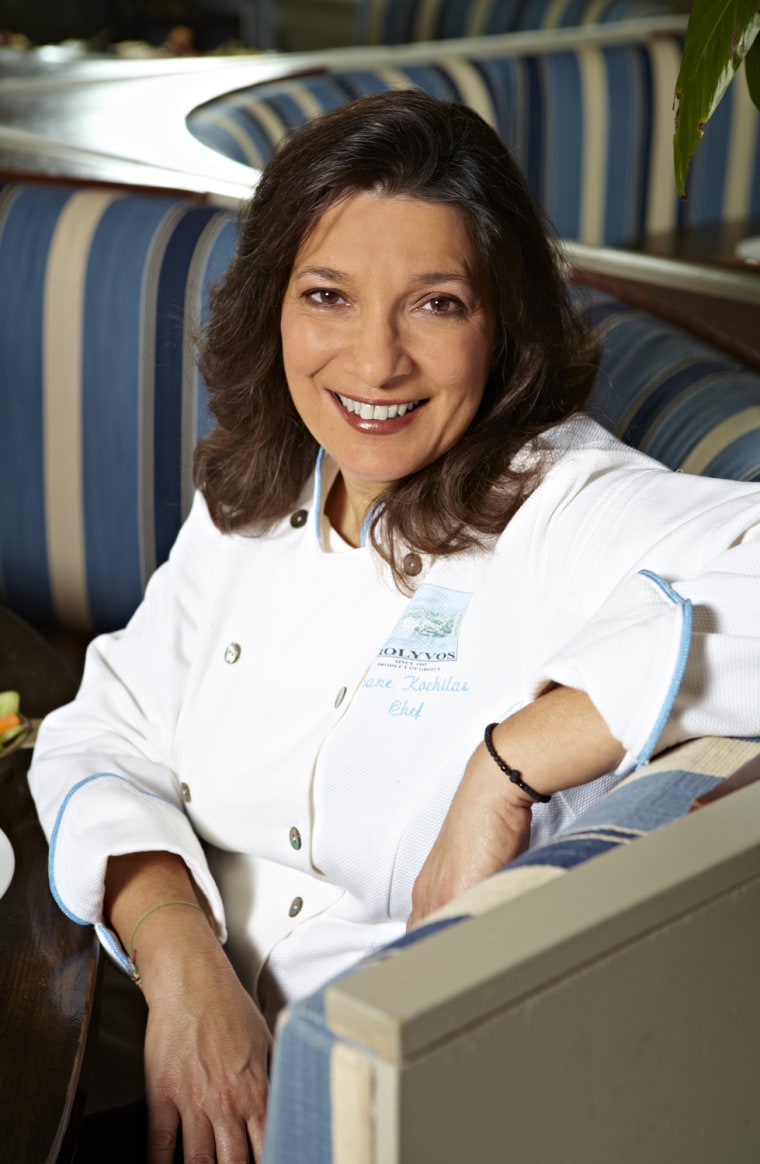 Eat more greens. Historically, Ikaria was a poor and isolated island that was mostly self-sufficient. The people learned to harvest and cook what was around them, especially the abundant wild plants, which are packed with nutrition, and believed to have played a significant role in the population's health and longevity. With this in mind, Kochilas urges us to head to the farmers market, or start growing our own vegetables. Even picking up more greens at the supermarket is a step in the right direction. And if you need inspiration for how to enjoy your greens, check out Kochilas' salad recipes below.
Cook with olive oil."Greeks consume more olive oil than anyone else in the world," says Kochilas. And there's good reason: In addition to great taste and incredible versatility, olive oil provides heart-healthy monounsaturated fats as well as antioxidants like vitamin E, and it has anti-inflammatory benefits. Kochilas also believes that cooking vegetables in olive oil helps coax out their natural sugars, making them sweeter and all the more enjoyable.
Eat little to no processed food.Discouraging people from eating processed foods isn't new, but the Ikarian diet offers yet another argument against them. As an isolated island, Ikaria was long immune to modern dining trends and the people relied almost exclusively on what they could grow and harvest locally. Even now, after processed food has made inroads on Ikaria, eating local, fresh food is still very much a part of the culture, says Kochilas. She suggests that in addition to avoiding all the sugar, fat and salt found in processed food, Ikarians also benefit from the incredible nutrition found in fresh, local ingredients.
Enjoy beans and pulses. While Ikarians don't traditionally eat significant amounts of animal protein like beef or chicken, they do consume a lot of beans and pulses, many of which are grown on the island. Beans, including chickpeas and black-eyed peas, as well as lentils, a type of pulse, are low-fat, cholesterol-free protein sources, and provide vitamins, minerals and antioxidants. They're also versatile, easy to cook, inexpensive and filling, qualities that have long appealed to the Ikarian population and will likely win you over, too. If you're new to beans and pulses, check out Kochilas' recipe for Lentil Salad with Fennel, Onions, and Lots of Herbs (below).
Avoid excess. Besides eating or not eating particular foods, Kochilas says that the Ikarian diet is really about moderation. This likely stems from the fact that the island was so isolated and poor that the population had to sustain itself on very little. In particular, it meant that less-healthy foods, such as meat and sugar, were limited to special occasions. Kochilas isn't saying to eliminate these foods, but rather to take a "nothing in excess" approach to everything we eat.
Related: Wine, beans and family: Sardinia's secrets to living to 100
3 healthy salad recipes from Ikaria