Ruby Ibarra uses her rap lyrics to detail what it was like growing up as an immigrant in the United States, but there's another part of her story that fans might not know: She's also a scientist.
Ibarra works in the biotechnology industry, swapping her microphone for a white lab coat on most days.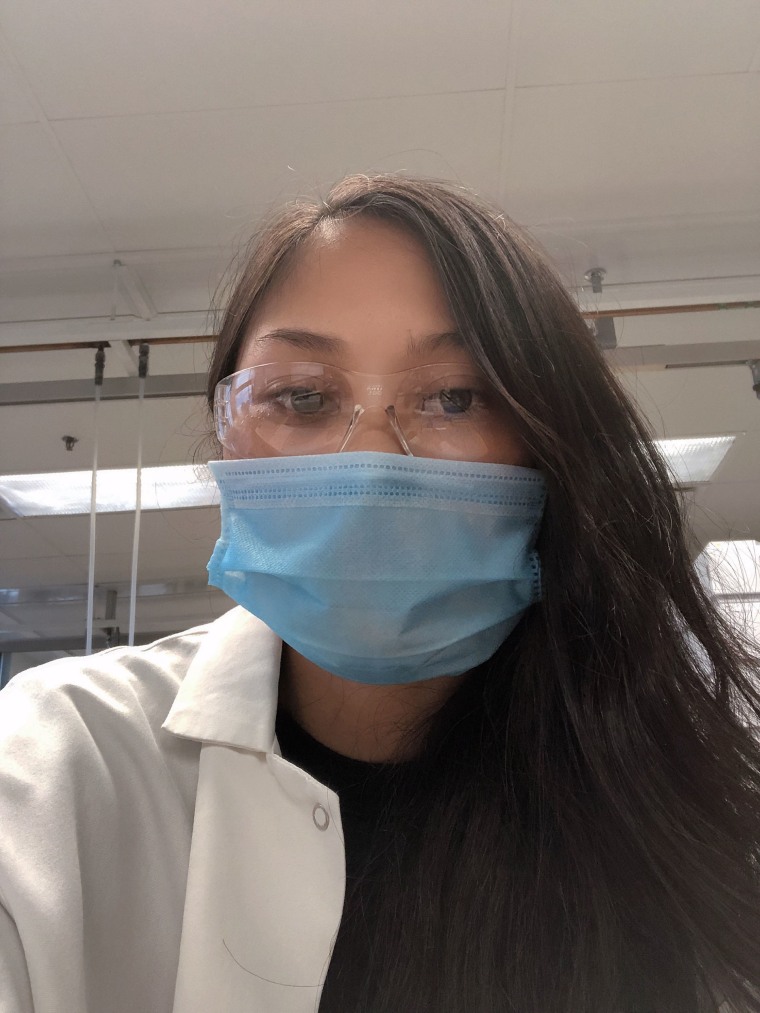 "I naturally constantly asked myself, 'Why do things work the way they are?' and I found that science was a subject that gave me a lot of those answers," Ibarra told TODAY. "Being a scientist has given me a lot of satisfaction in terms of the work that I do and knowing that it impacts people all across the world."
It's work that has put her on the front lines doing research around finding a cure for COVID-19.
"It's still very relevant and very important and necessary to helping our communities move forward and find that light at the end of this tunnel, and with music at the same time, I also see that as a medicine. Ultimately, it's a way for people to have hope, especially during these difficult times," she said.
Ibarra, 33, was born in the Philippines and immigrated to the United States in the 1990s. Her family settled in the San Francisco Bay Area. Ibarra said the move was a massive influence on her identity and her way of thinking.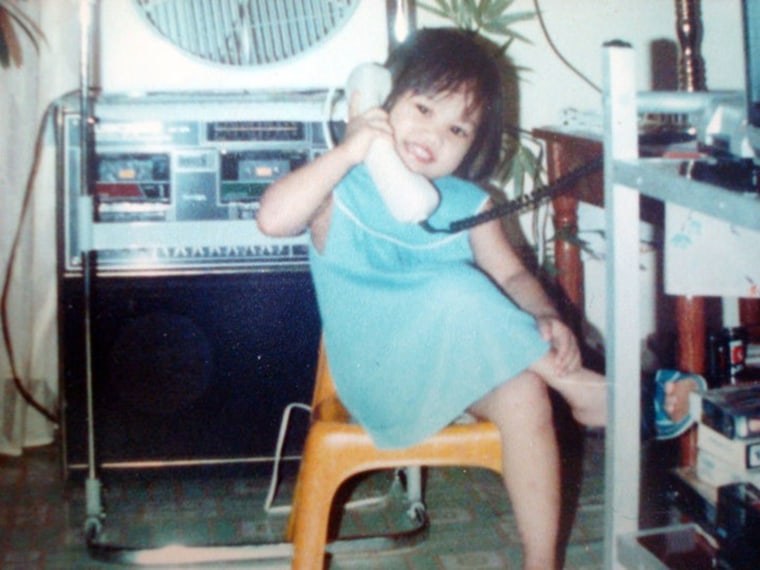 Her earliest memory of hearing rap music was when she was 4 years old.
"I remember I was at home with my family and there was this rapper named Francis Magalona, who was performing on TV. I instantly gravitated towards the sounds that were coming out of this performer's mouth. I think up until that point, I hadn't realized that you're able to use your voice as an instrument," she said.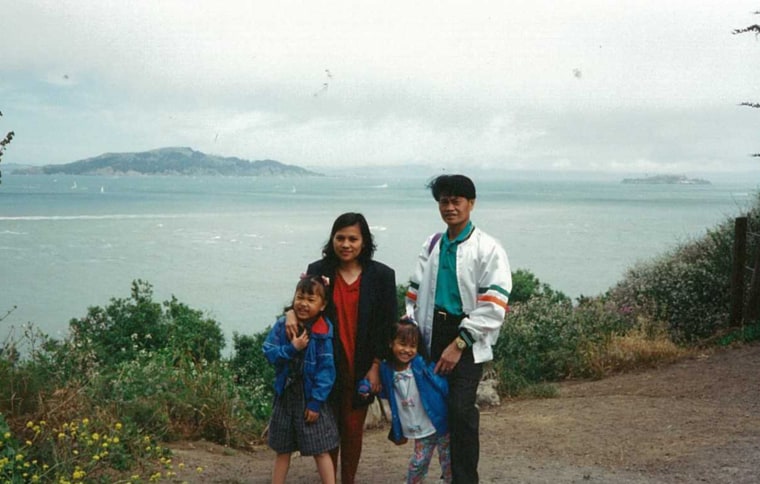 Ibarra fell in love with rap and played songs from icons like Tupac and Wu-Tang Clan on repeat growing up, trying her best to emulate them as a kid. However, she credits Lauryn Hill as her biggest influence.
"When I understood that Lauryn Hill was not only this incredible artist, but also a woman of color and the stories that she shared were also very relatable and things that I could identify with or also see in the people in the community around me, I think that to me, gave me a sense of empowerment and inspiration," she said. "When we are introduced to a piece of work or to an artist that is reflective of who we are. I think that also validates our existence and makes us feel that our story and our voice is valid and important."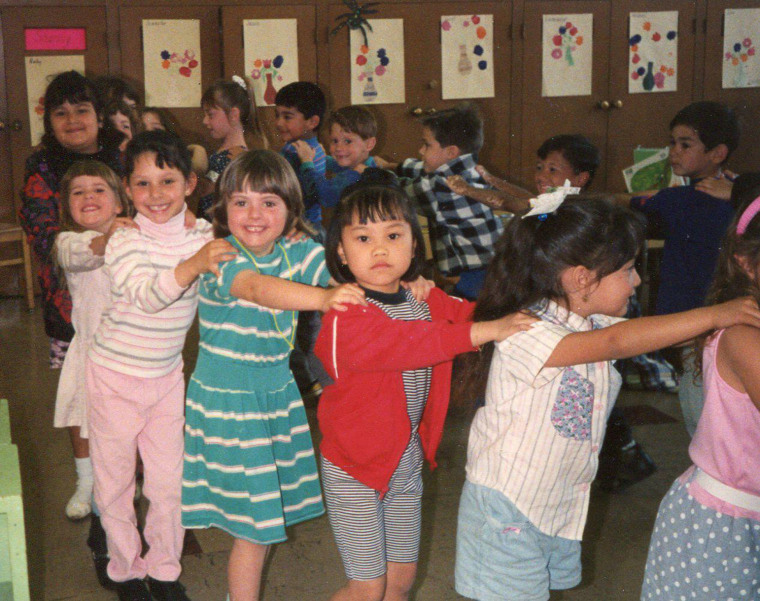 In the early days, Ibarra spent time performing her poetry and music at local shows.
"I think that also helped me with my confidence but also allowed me to be able to use my voice in a way that I never really thought that I could," she said.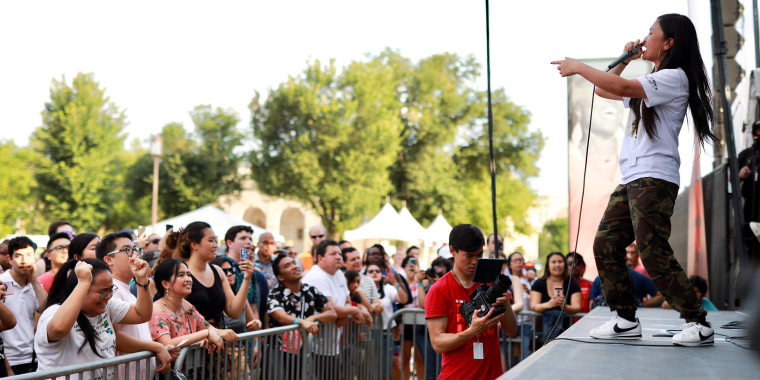 Ibarra released her deeply personal debut album "Circa 91" in 2017 and quickly made her mark on the local music scene.
Through her lyrics, Ibarra chronicles the story of her immigrant experience in songs like "7,000 Miles":
7,000 miles from home, but a million more to go
Gotta make it on my own, I can feel I'm gettin' close
And "Someday" a song about her Mother's Struggles navigating a new country:
At school, reduced lunches while my mama skip her lunchtime
Nine-to-five minimum wage, she at the bus line
It wasn't long before "Circa 91" amassed a cult following from fans who saw themselves in Ibarra's rhymes.
"When we are introduced to a piece of work or to an artist that is reflective of who we are. I think that also validates our existence and makes us feel that our story and our voice is valid and important."
"People would come up to me and tell me that for the first time they felt seen, or they felt heard or they wish they had a project like this, or music like this growing up. I think that's what gave me a sense of responsibility where I felt like I have to keep going I have to keep making music like this," she said.
Ibarra's debut catapulted her to a national stage. She appeared in a Mastercard campaign alongside platinum recording artist SZA and now has more than 2.9 million views of her music on YouTube.
As an artist, Ibarra knows the importance of sharing her story. She wants to encourage other young Asian American artists to also share their experiences. To help, she created "Pinays Rising," a scholarship program for young women in the Filipino community and hopes now more than ever, they will feel empowered to share their story, too.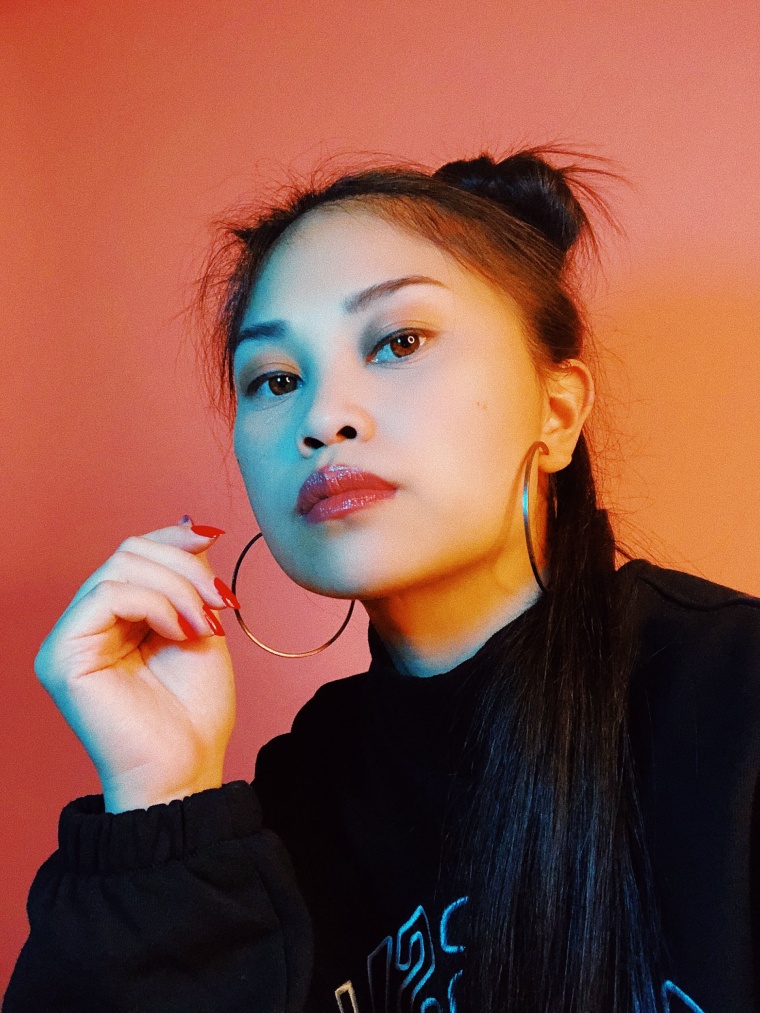 "I think about how much work that needs to still be done in this country. At the end of the day, we need to realize that it takes more than just representation to fix a lot of the racism — the deep-seated racism that exists in this country," Ibarra said. "I think that is also going to take normalizing Asian American stories, making sure that not only our faces, but our voices and our experiences are part of American history. We need to make sure that Asian Americans are not seen as the foreigner or as the other. But as part of America."