This Mother's Day, Miley Cyrus has an extra reason to be thankful for her mom.
In a new feature on ArchDigest.com, the 28-year-old singer showed off her cool Los Angeles home that was lovingly designed by Tish Cyrus—her mom and manager of 16 years.
"My mom's best quality as a mom and as an interior designer is her understanding and non-judgment," Cyrus told the publication. "Anything I dream she will create into a reality, even if it isn't her style."
It turns out Tish has designed a home for all five of her kids. "She designs for her kids … the same way she nurtures us," Cyrus said. "She just wants what's best for us, creating spaces that reflect us is what's best for our mental health, our creativity, our songwriting."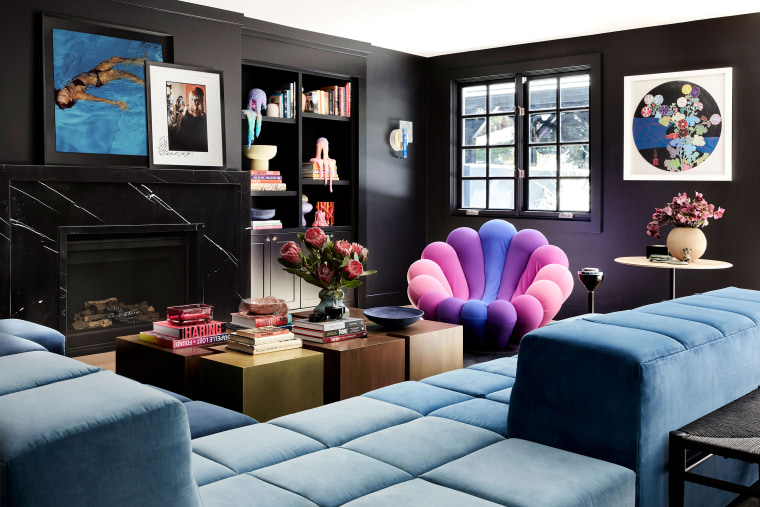 Cyrus' six-bedroom, seven-bathroom home balances a gorgeous theme of moody yet bold. "My wheelhouse is very much boho chic," Tish said. "In my own house, I like everything neutral. But with Miley, it's got to feel rock 'n' roll. There's a lot of color. Technicolor."
Her sitting room — which is painted in black — features pops of color, including a piece that her guests have dubbed the peacock chair or the clam chair (the real name for it is the Anemone Purple Armchair by Giancarlo Zema for Giovannetti). Whatever you call it, it's a place where Cyrus spends a lot of her time.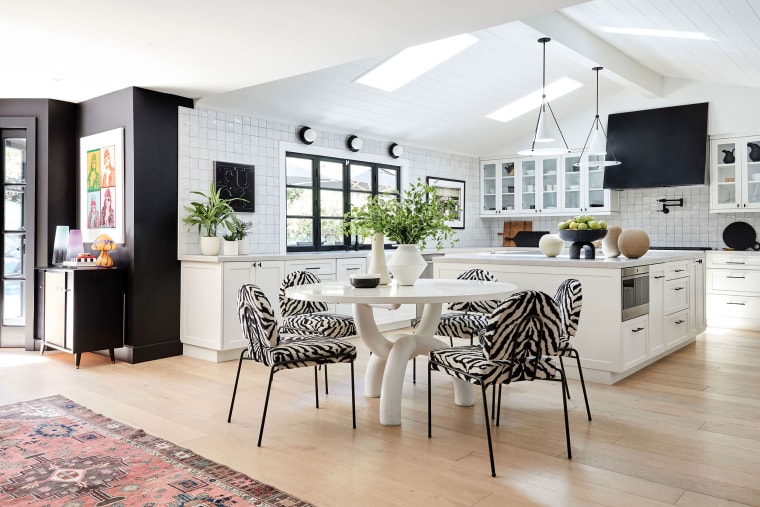 And while many of the rooms are painted in black or covered in funky wallpaper, the kitchen is outfitted with bright white tiles. It was actually one of the least-transformed rooms of the house, but Tish and her design partner Mat Sanders made some changes — like switching the lighting and installing an edgy black metal range hood — to make it feel less "farmhouse" and more cohesive with the rest of the house.
"Miley could have hired any designer that she wanted to," Tish said. "But for her to be like, 'Mom, I love what you do, and I really want you to do this house' was awesome."
See more photos of the home at ArchDigest.com.