Over the last few months, the residents in Sedona, Arizona — a picturesque town known for its red rocks and spiritual tourism — are seeing more license plates from around the United States than before.
"It is full to the hilt," said Chaya Mueller Bronstein, a psychic, massage therapist and energy healer who lives in Sedona. "All of the unusual seasons, like the summer when it's usually too hot for tourists, everybody came. July and August are typically lower, but it was super high this year because people are doing road trips. I saw license plates from all over. Illinois, Massachusetts, New York, Georgia. License plates we have never seen before!"
Sedona, which is located a two-hour drive north of Phoenix, was initially hit hard by the pandemic as tourism ceased and people stayed home. By the first week of April, Sedona hotel occupancy was down 96% compared to the same period last year, according to Michelle Conway, interim president and CEO of the Sedona Chamber of Commerce and Tourism Bureau.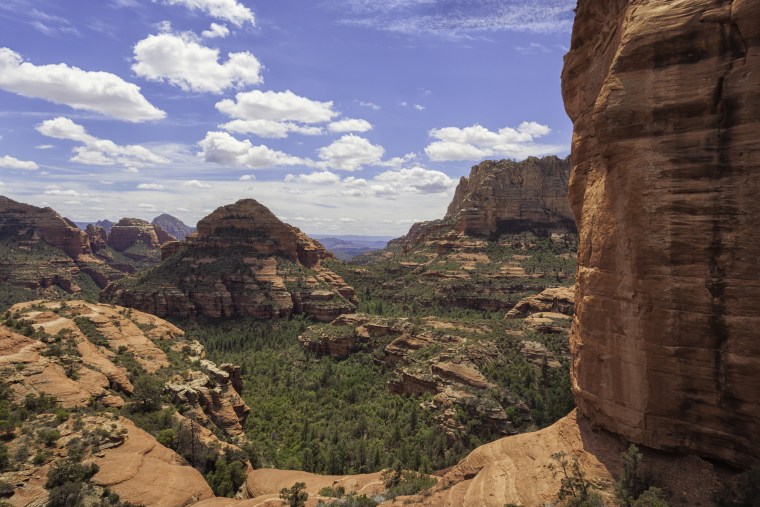 "The first months of the pandemic devastated Sedona's tourism and severely damaged our economy," Conway told TMRW. However, the town started to rebound in mid-June. By September, the percentage of occupied hotel rooms was down just 4.7% compared to this time last year. Conway said that while the final numbers haven't been reported, October's occupancy rate during the pandemic actually exceeded the same period last year.
"Our spiritual and wellness resources are also more appealing than ever because people recognize the pandemic has not only created stress in their lives, but caused many to reflect on their lifestyle choice and life direction," Conway said. "Sedona's spiritual centers are wonderful places to peruse this type of deep contemplation — and people are seeking us out as a source of spiritual renewal and reflection."
Business is also rebounding as people from neighboring states visit Sedona, even if just for a day trip. In August, the most recent month with available data, Sedona reported retail sales tax collections were up 25% compared to 2019.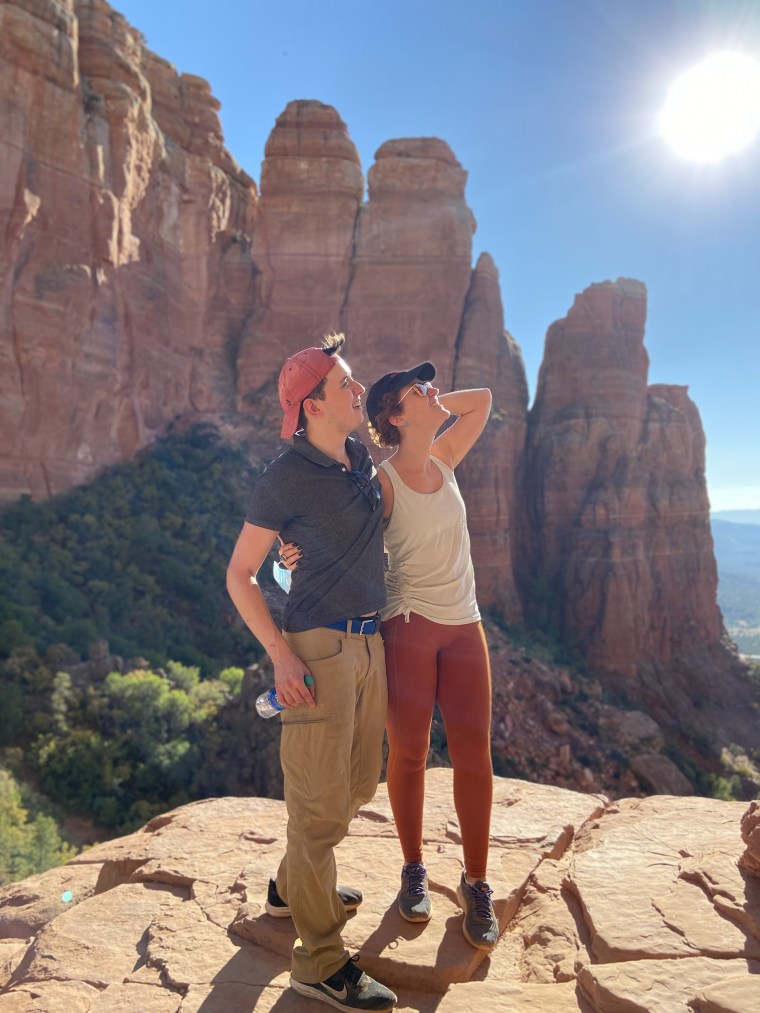 Mueller said people are still stopping by her office for in-person tarot readings.
"I am working on the porch in front of my office with masks," she said. "I'd say 60 percent of my business is now online, but I am still seeing people."
In addition to psychic readings, crystals and other new age spirituality, Sedona is a draw for people who seek to recharge and reconnect to nature after being stuck indoors during quarantine.
Dina Riccobono took a two-day road trip to Sedona in October after spending much of the pandemic isolating at home in Scottsdale, Arizona.
"My boyfriend and I both love the mountains and I'd never been before. I really wanted to get away from some stressful life events and the election madness, but honestly can't afford much of a vacation. We were able to sneak away overnight," she said.
"We really just walked around downtown, had some lunch and drove to the scenic overlooks," she said.
Cait Kiley-Klimowski, an actor based in New York City, was laid off from her job in March and battled coronavirus in April. Last month, she took her first trip during the pandemic to visit her husband's family in Arizona and went on a day trip to Sedona.
"We started the day with some shopping and culinary treats at (Mexican restaurant) Tlaquepaque — we had some amazing chai teas and browsed around all the art and jewelry shops. I loved it, and it was so nice to be in that comforting, mall-like atmosphere but while being able to maintain safe social distance because it's outdoors," she said. "Then we hiked up Cathedral Rock to one of the most breathtaking and utterly unique views of natural scenery I've ever seen."
They finished the day with a sunset picnic. Now back in New York City, Kiley-Klimowski has gorgeous photos to remind her of the much-needed getaway.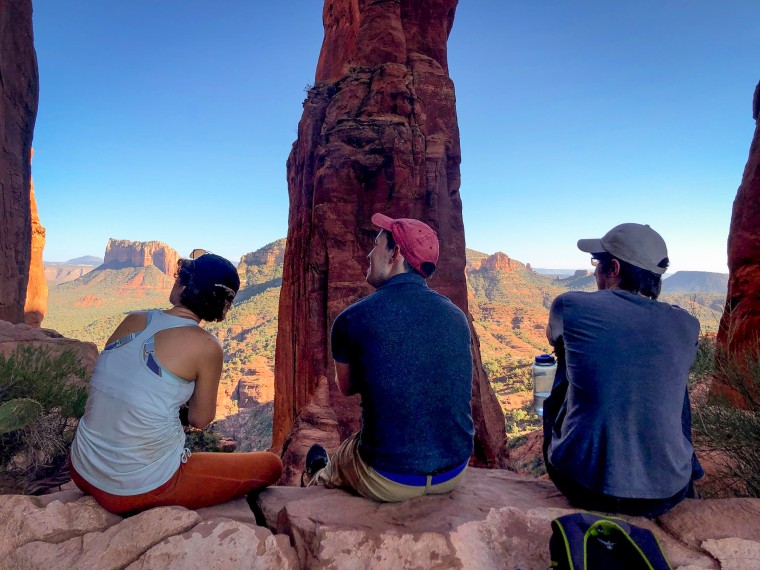 "Truly, I think the American Southwest is at least tied for 'most beautiful place on earth,'" she said. "I've never seen anything else like the autumn sunset lighting the red Sedona rocks and changing them all different shades of orange, blue and purple."