You heard it here first: Ball pits are the new soaking tubs. That is, if Cara Delevingne has anything to do with launching home design trends.
"If I'm having a bad day, I just hop in the ball pit," the supermodel told Architectural Digest in the latest issue. "You can't really cry in a ball pit."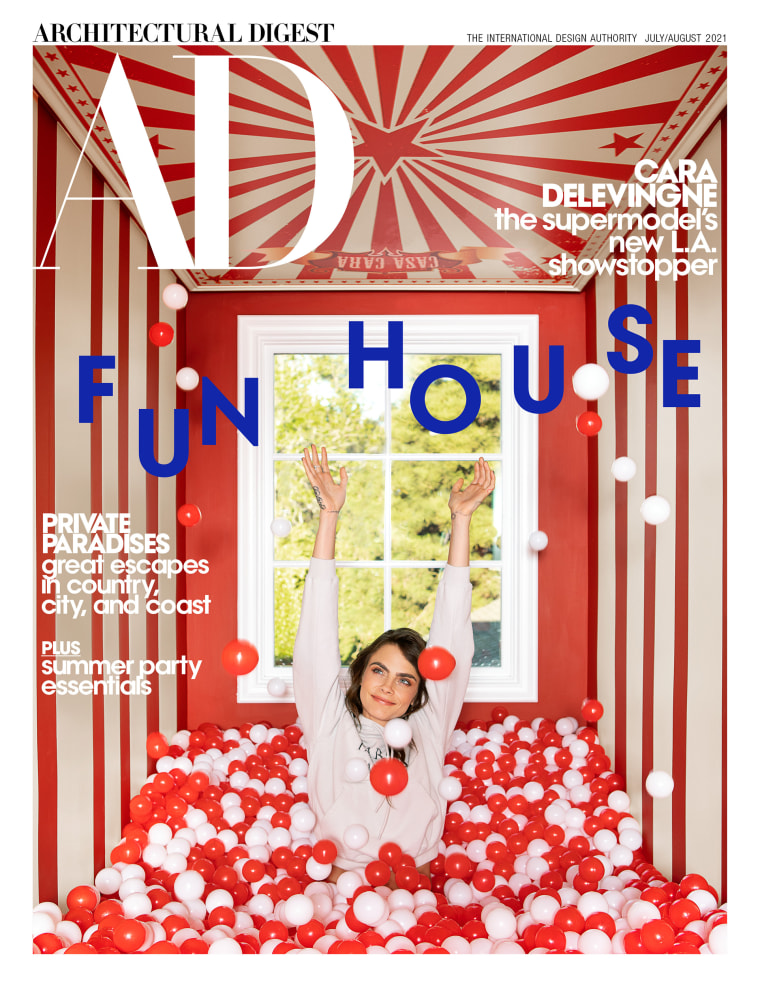 That's something we've never considered before, but now we're intrigued.
And really, intriguing is a great word to describe the rest of the Los Angeles abode. The exterior boasts an English-countryside style, but on the inside, "it's like an indoor/outdoor playground by way of 'Alice in Wonderland,'" Delevingne described.
"There's a proper dining room and living room and a great kitchen," she explained. "But it's also a kind of journey. The deeper in you go, the more treasures you discover."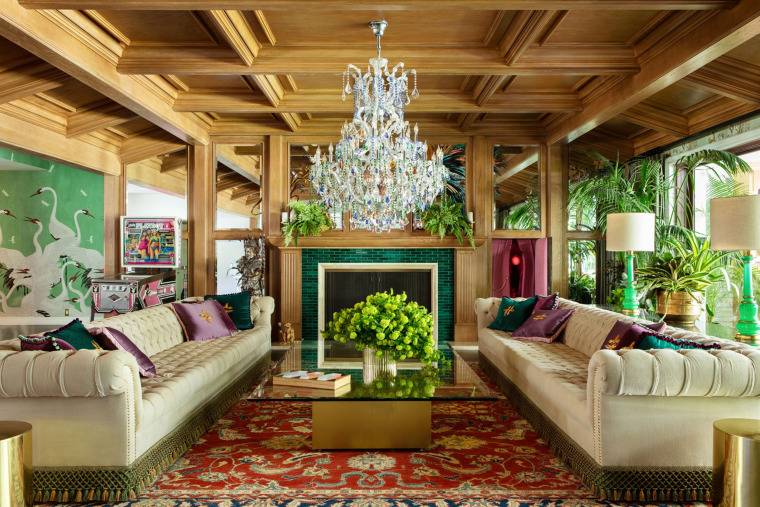 For example, the living room looks pretty standard at first glance — a gorgeous fireplace, dueling sofas and pretty greenery. But at closer inspection you'll notice the Gucci-wallpapered room features a disco ball placed inside an existing chandelier, a Playboy pinball machine sitting in the corner and a tunnel designed to look like a vagina to the right of the fireplace.
Yes, you heard that right. Delevingne has a secret passageway through a vulval soft sculpture which leads to an adjacent bunk room. "I come in here to think. I come in here to create. I feel inspired in the vagina tunnel," she said in a video for the feature.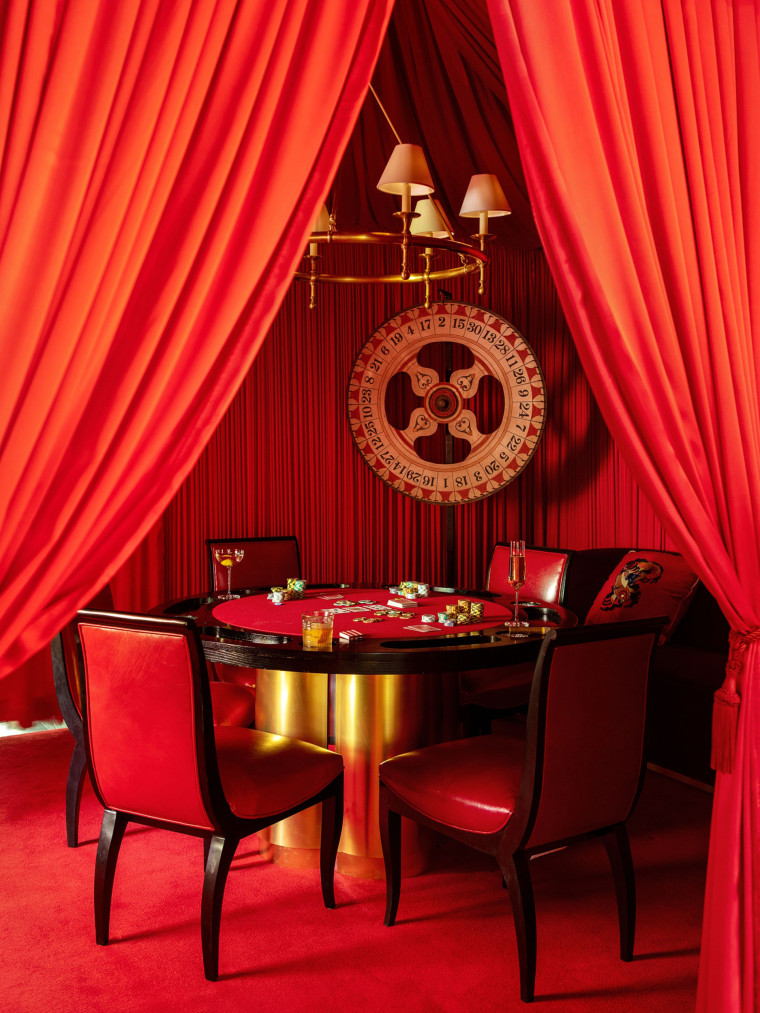 There's also a tented poker room that boasts a vintage games table and a wheel of fortune from the Santa Monica pier, a costume room for dress-up parties and two in-ground trampolines near the pool that's stocked with fun floats, like a unicorn and rainbow.
And when Delevingne is going from one place to another in the home, she's not walking … she's scooting on her pink Razor. While it sounds fun, it's also practical. "This house has very hard floors," she explained. "So when you step on the floor too much it hurts your feet."
Go figure!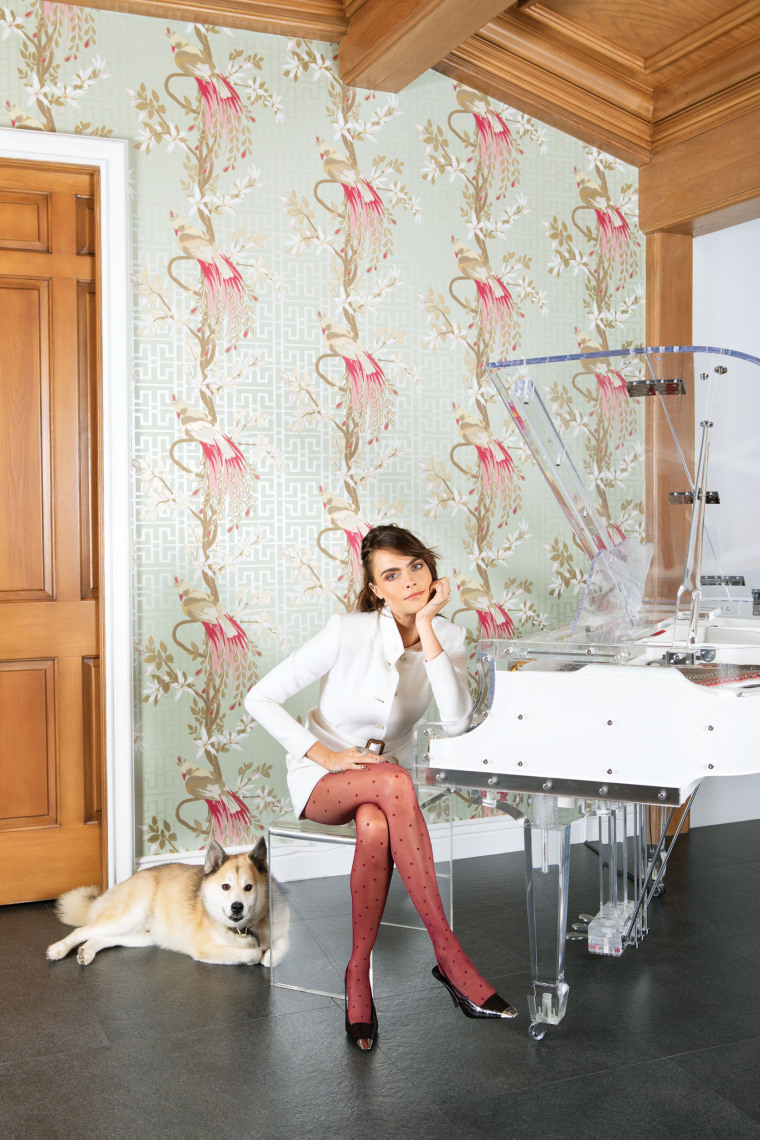 See more surprising details of Delevingne's adult playhouse in the July/August 2021 issue of Architectural Digest.