We are all works in progress; even the successful women you see owning it on Instagram faced stumbling blocks along the way and continue to work hard to stay at the top of their game. In this series, we're sitting down with the people who inspire us to find out: How'd they do it? And what is success really like? This is "Getting There."
Jamie Kern Lima is a force to be reckoned with. The self-made millionaire and co-founder of It Cosmetics recently sold her makeup brand to L'Oreal for $1.2 billion, but she faced plenty of doubters along the way.
Lima, who recently wrote the book "Believe It: How to Go From Underestimated to Unstoppable," hopes that her story about overcoming a "season of no" will help readers learn to embrace rejection. Here's how Lima reached her entrepreneurial dreams and the advice she has for other women on listening to their "why" over other people's doubts.
TMRW: If someone has had multiple rejections, what do you want them to learn from it?
Jamie Kern Lima: I want my readers to learn to embrace rejection. So many people talk themselves out of their own truth and never become the person they're born to be. Because they start going after a dream and realize it's hard, and they get lots of rejections. For some people, rejection is not as blatant as my personal experience. If you read my book, I describe my experience of someone literally looking me in the eye and saying, "You're not that."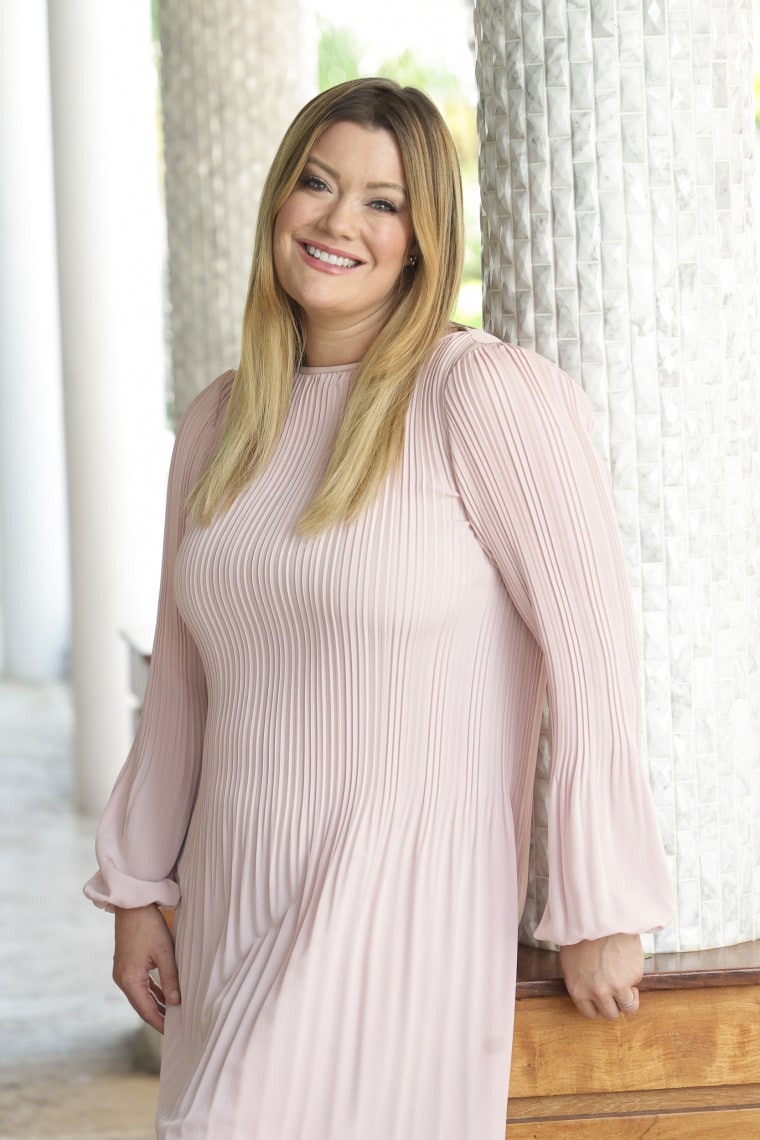 Sometimes rejection is just what keeps you going for something. That rejection could look like not getting any traction, or it feels like no one else is loving your idea or embracing the idea of joining your community or liking your posts. Rejection can come in so many forms. I think that the fear of it is so big, especially for women.
If I had one wish and hope for every person who is reading this article and wants to take that step or wants to keep going or wants to get back up after they've been knocked down, it's to embrace this idea of opposition, rejection or failure. Failures tend to come with anything that's ever been built, that's ever mattered, that's ever lasted, that's ever changed the world or that's ever impacted the world. I can't think of a person, a company or anything that's ever been created or ideated, or even anything that's ever really truly made an impact, that didn't come with those "no" seasons.
Most people who receive negative feedback or are told "no" often enough want to give up. What kept you moving forward?
The first three years of It Cosmetics was when everyone that I valued and put on a pedestal, all the experts, were telling me no. They didn't believe that what I was doing was going to work and they didn't think they would be able to make money off me or my idea. All of them told me I needed to either change my packaging or change what I was doing or change my models or change how I was showing up if I was going to be welcomed into their stores or even potentially have a brand that lasted. In that season, there are so many things I did wrong. But one of the things I did right was I learned to listen to my own intuition, my own knowing. It said to me, "You're supposed to be doing this, keep going," and I made the decision to trust it.
In this journey, when a lot of people go after a dream or are in the middle of going after a dream, (it doesn't have to be a business, it could be an art form, it could be putting your own creations or your own words or your own poetry or anything out in the world), people make the mistake of turning up the volume on all of the things outside that tell them if they're on the right track or not. They end up quitting because of it versus turning down the volume on all that other stuff and learning how to turn up the volume on their own knowledge.
"People make the mistake of turning up the volume on all of the things outside ... they end up quitting because of it"
Jamie Kern Lima
In your book, you write about having your "free toolbox" of resources that you can tap into when you get knocked down or need inspiration. Can you explain what your toolbox is and why having your "why" was so important on your journey?
Yes, to your point, everyone can do it for free. I think it's so important because a lot of times we'll hear stories of hero quotes, but then six months later when we actually really need it, we don't remember, right? Instead of keeping all this in my head, I started writing the ideas and quotes down on my Notes app on my phone, or I write it in journals. Every time I read a powerful story of maybe an underdog who ended up victorious or a quote that really impacted me or something somebody said, I will put it in my toolbox. On the days when I am having really tough times or if I forget who I am or what I'm made of, I'll go to that toolbox and read.
One of my most painful nights when I was literally getting down to no money and not knowing how I was going to make it, my toolbox helped me. I just knew in my gut that I was supposed to be on QVC, but they had said no for years and I finally got their head guy on the phone, Alan Burke. It was unanimous that he and all the buyers said that I was not the right fit for QVC or their customers. They said it in those words. That night, I literally sobbed myself to sleep. It was one of those nights where I had to go to my toolbox and just read stories of underdogs who were victorious in the end. Stories I know to be true and messages that resonated with me about my own strength or my own resilience or my own "why." That night, I remember, I wrote down these words: "Know your why, then fly, girl, fly." And I literally read it every day until I didn't need the reminder anymore.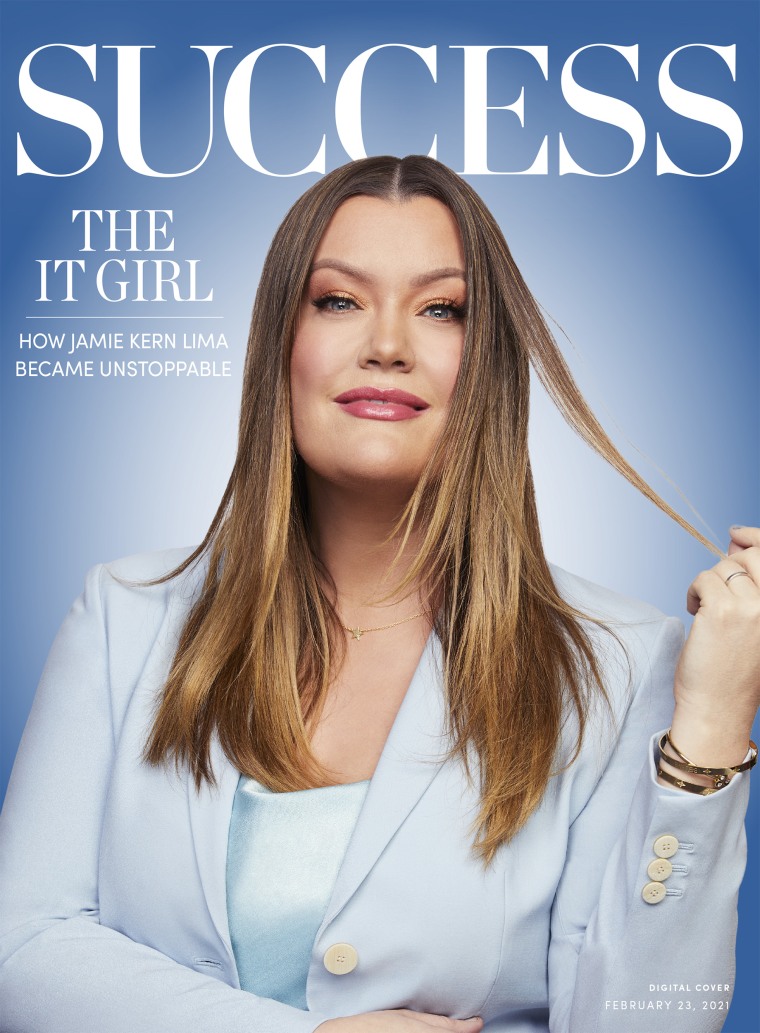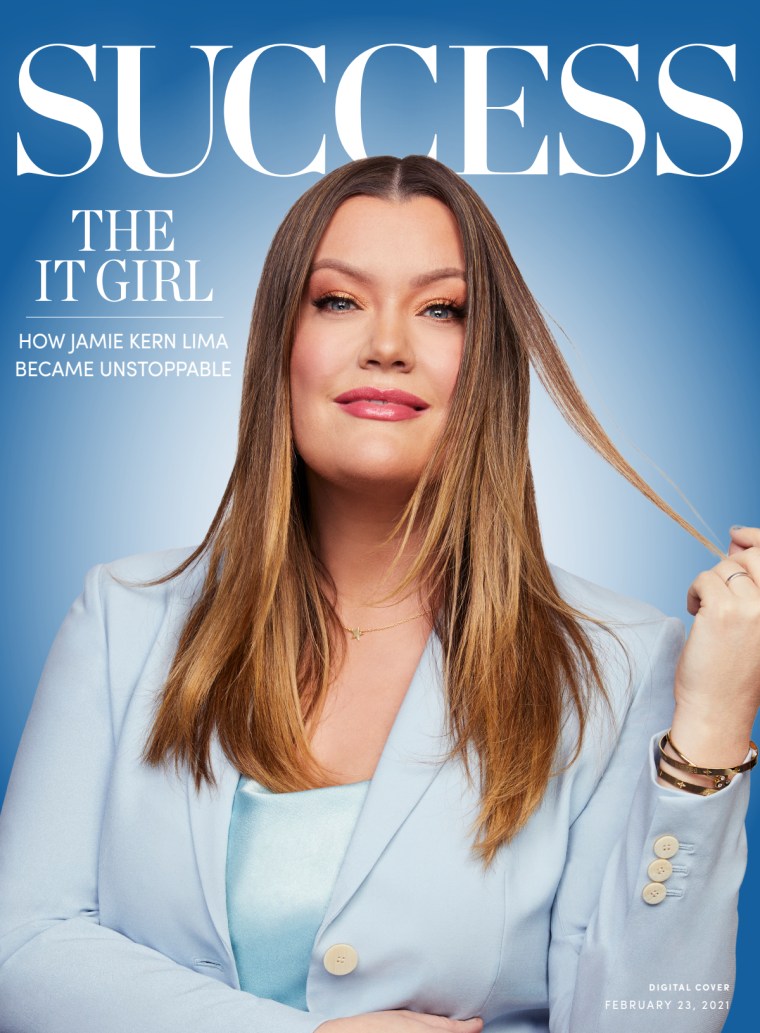 To the second part of your question, the why is so important for what we're doing. We hear a lot about this concept. There are companies that have great success and have a really strong "why" as part of their mission statement. It may or may not be on their wall, but it's the reason they're doing what they're doing. People have a goal but they never attach a why to their goal. I think it's so important to do that. Because you have to know why you are doing what you're doing.
When your why is about something bigger than yourself, you have a much more likely chance of actually making it happen. You also have a greater chance of feeling fulfilled in the process. It's harder to keep going when we get knocked down over and over and over. What I say is take your why and pull back the layers to be reminded of why it is so meaningful to you that it fuels you to keep going. Maybe instead of a self-centered "why" such as, "I want to get out of debt," maybe the why should be, "I want to break up three generation cycles of my family not being able to have opportunities to see the world or not being able to give my kids opportunities." I think every person needs to do that work and most people don't. Most people give up when times get hard, especially when their why has never been identified or their why is just about themselves.
You became the first female CEO in L'Oreal's 100-plus year history. You're also on Forbes' America's Richest Self-Made Women list. What do you say to people who are still in a mindset that business is a "man's game" that excludes women?
I think that every person is responsible for shifting that perception. We all have to be responsible to bring the next person to the table. I think the biggest thing we need to have is our boardrooms that look like our customers. That is the most powerful way to shift thinking. That's when we have the most insightful boardrooms, the most empathetic boardrooms, the most needed boardrooms that are tuned in to what people really want. For so long, things were never done that way. It starts with every one of us making that change and making that commitment. I write about that in "Believe It."
(Soccer star) Abby Wambach has a famous quote: "Her victory is your victory." I believe when we bring another woman or another person to the table, we expose them to opportunities, we use our own platform to lift them higher. I believe in this life we get what we give. I believe we're not here to compete with anyone else. I think we're here to compete with the person we know. We're born capable of becoming anything, and when that's what we focus on everything else falls into place.