We are all works in progress; even the successful women you see owning it on Instagram faced stumbling blocks along the way and continue to work hard to stay at the top of their game. In this series, we're sitting down with the people that inspire us to find out: How'd they do it? And what is success really like? This is "Getting There."
Alyssa Ravasio is the 32-year-old founder of Hipcamp, which is often described as the Airbnb of the outdoors. It's a website where people can book unique camping trips — think romantic tree houses, beachfront RV parks or tents plopped in the middle of a blueberry farm, among others.
Ravasio's goal is to unlock more ways for people to get outside and recharge, and to help private landowners find alternative revenue streams. With interest in the outdoors on the rise (even before the pandemic) Ravasio has found steady success with Hipcamp. Which is a good thing, since she was fired from the two companies she helped start before this one. Here, she tells us about her path to success, and the stumbles she took along the way.
TMRW: What was your job before Hipcamp?
Alyssa Ravasio: I helped start two other startups, both of which I got fired from. I think when you have a really clear vision of how you think things should go, it can be hard to work for other people. I had a great experience. I learned a lot at both startups. But what really came out of that was realizing that I need to start my own thing.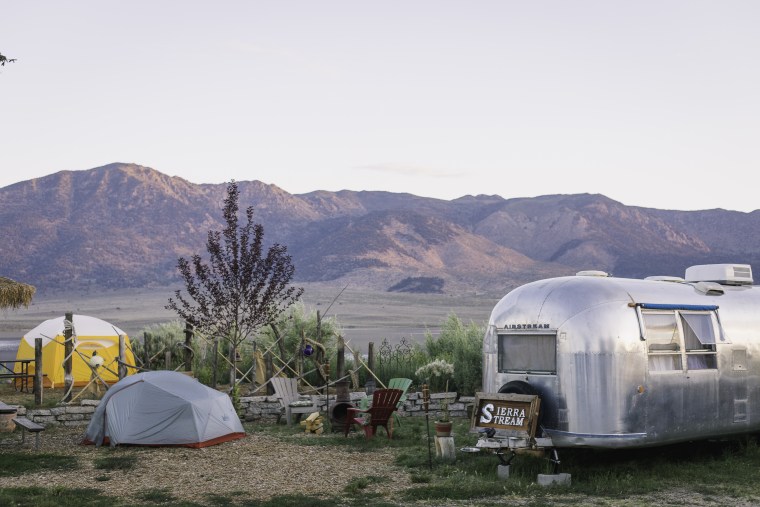 Where did the idea for Hipcamp come from?
I was planning my first camping trip. I had been camping a ton before, but always with someone else doing the work, making the reservation. I couldn't believe how difficult the process was. Everything was on so many different websites. So much was booked out. The information was super fragmented.
Finally I found a campground. We got down there and it was great. I walked out to the ocean and everyone was surfing. It turned out this place was a great surfing spot. I had read everything about the campground online, everything on their website, and nowhere had mentioned surfing. And I love to surf! I just sat there looking at this beautiful wave breaking and realized I had tried so hard and still missed what was the best part of this campground experience. I was driving back the next day when the idea came to me that getting outside was very broken.
I learned how to program later that year. That June, I launched a very, very beta version of the website.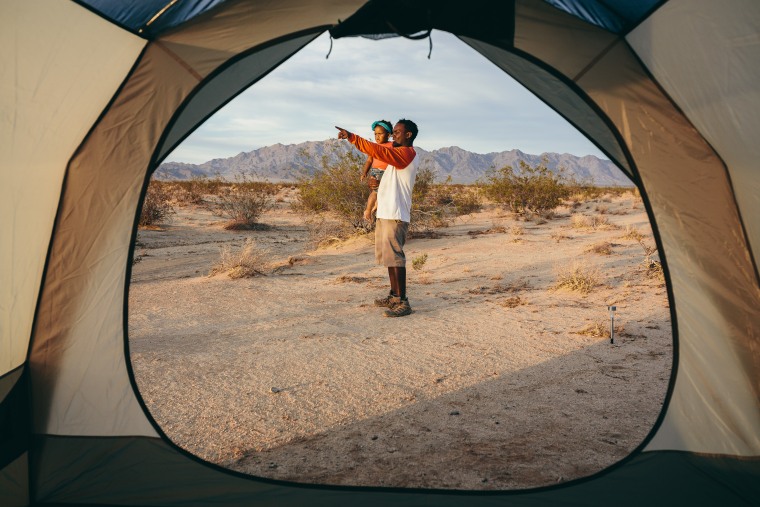 Talk to me about some of the obstacles you've faced in starting your company.
A huge part of why I've been able to start Hipcamp is because I didn't face as many obstacles as others do. I am extremely privileged. I had a college education that my parents paid for. I'm white. My parents live near San Francisco and I knew that if I ever totally ran out of all my money, I could just move in with them.
Systemic racism is a huge deal when it comes to entrepreneurship because the generational wealth is compounded. People like me can say, "Hey, I got fired! I'm going to work on this thing for six months and see what happens." A lot of people don't have that privilege.
(That said), I just did not take good enough care of my body for the first few years. It was really hard. I got a bunch of hormonal imbalances. I gained a bunch of weight. I got shingles. My body was not into the chronic stress. I was surrounded by all these pressures and messages that I should be hustling all the time and grind, grind, grind. I hate those words now.
I was surrounded by all these pressures and messages that I should be hustling all the time and grind, grind, grind. I hate those words now.
At a critical moment I read that Richard Branson's No. 1 tip for entrepreneurs is to exercise, and I was like, "Oh, my gosh, that makes so much sense." You can't skip that stuff. You have to exercise. You have to eat well. You have to sleep. You have to find the things that make you happy and keep doing them.
Even before COVID-19, it seemed like people were getting outside more. What do you attribute that to?
I have a couple theories. One: I think our lifestyles have gotten really stressful and hectic and we're always on email and getting alerts all the time. Our bodies haven't evolved to handle that level of stimulation. Two: A lot more people are living in cities, so I think people have been seeking a counterbalance to that. The outdoors is incredible for providing a source of healing and restoration. And then, I give a lot of credit to Instagram. When people started posting all these photos (of the outdoors), other people wanted to get out there, too.
Talk to me about the pandemic's effect on your business.
I would say it's made what we're doing more important than ever. With COVID, not only are people more interested in being outside because it's considered safer in terms of the virus and transmission, but also because life is more stressful than ever.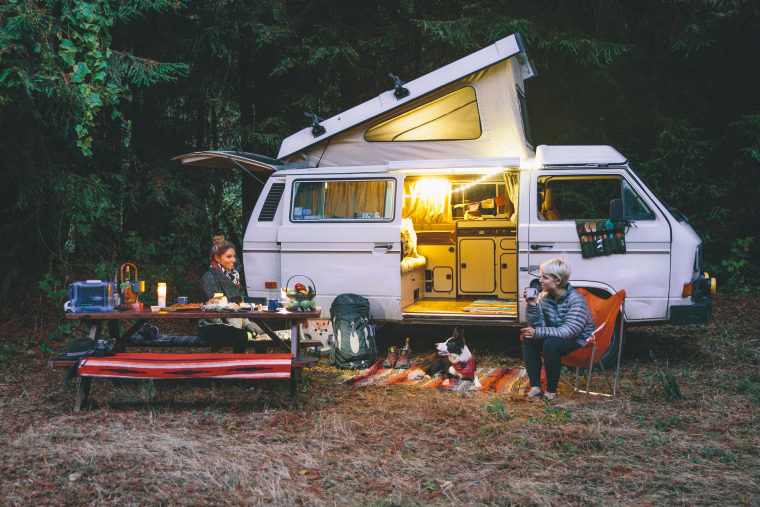 What is your favorite part of being your own boss?
Not having to ask boys for permission.
Also, having the opportunity to put all of my energy into creating this thing that the world needs the most.
What is your best piece of advice for other young female entrepreneurs?
You've got to take care of yourself. Think of yourself like an athlete that's trying to go to the Olympics. What does keeping yourself in peak performance mean? For me, figuring out meditation was huge. For other people, maybe its something else.
Another thing: If you're going to work in the internet world, I really think learning how to code and getting a basic understanding of how things work is really powerful. It just gives you a better understanding of what's going on. Back to not having to ask boys for permission — I tried to start a couple companies before Hipcamp, before I could code, but what happened both times was that the guys I wanted to work with ended up wanting to date. And when I said no, they didn't want to work on the business anymore!
Also, if you really feel what you're doing needs to be out there, just don't give up.
This interview has been edited and condensed for clarity.