Online shopping has many advantages, especially when stores have halted or changed the style of in-person shopping during the coronavirus pandemic. One program that is appearing on hundreds of retailers websites these days is a buy now, pay later option — a concept similar to credit cards or loans.
Offered by companies like Klarna, Sezzle or Afterpay, these programs allow people to purchase an item and pay for its cost in several payments over a certain period of time.
One of the first programs to launch in the United States was Affirm in 2012. It is the only buy now, pay later program without late fees. Users are subject to a no-harm credit check to approve a payment plan that ranges from three to 48 months. After that, the consumer can pick a loan with an annual percentage rate ranging from 0%-30%. According to Affirm's website, your credit score may be affected by the loan and payments but is not affected prior to that.
While they appear to be a great budgeting or saving tool, some financial experts believe they can harm the consumer.
"This is the only thing keeping Bloomingdale's, Macy's and Nordstrom alive,'" Grant Cardone, a fund manager and CEO of Cardone Capital, a real estate investment company, told TODAY over the phone. "It is abusive for the consumer; it is brilliant for the retailer."
Cardone believes buy now, pay later programs encourage people to use earned income — money that you get from your job every week or two after taxes — over passive income — money earned through investments or leftover earned income that is saved and invested — and fall into bad debt.
He emphasized that there is good debt and bad debt. If consumers can pay for their purchase twice over, then using an interest-free payment plan falls under good debt; if they can't, it falls under bad debt.
"The problem with middle-class America is that it is a consumer, not an investor," Cardone explained. "It spends 95% of its time figuring out how to save money and get a 'better deal' rather than spending 95% of its time figuring out how to invest money that pays the family forever."
Sezzle
Founded in 2015, Sezzle is a financial technology company that allows consumers to purchase an item and pay for it over a six-week period. According to CEO Charlie Youakim, it is one of the youngest and fastest-growing companies in the industry and tends to target Generation Z (or Zoomers), the group following millennials who were born roughly after 1996 and into the early 2010s.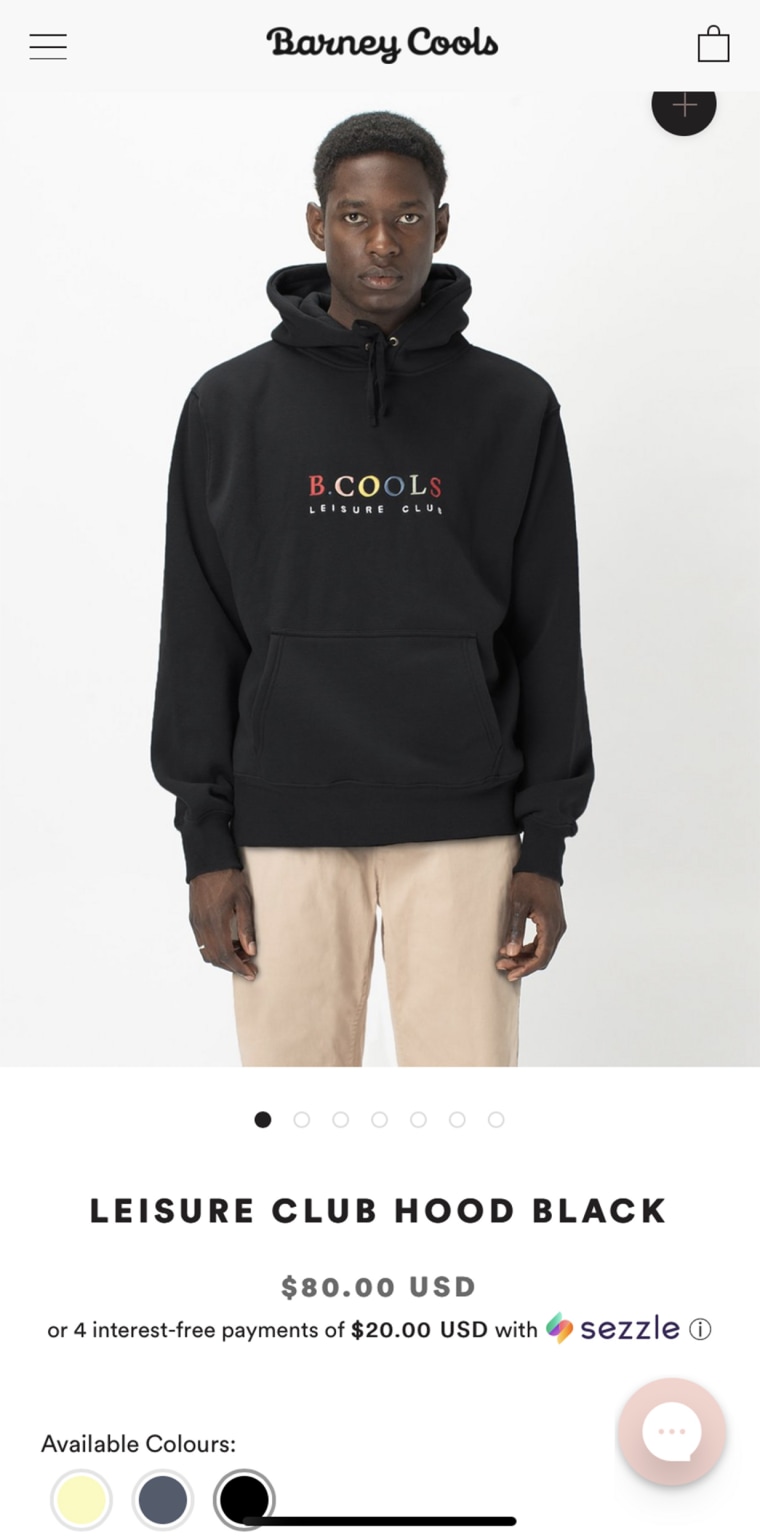 Sezzle's co-founders initially looked at why young people were paying with debit cards in higher volumes. One of their focuses is to promote budgeting without purchases and payments negatively affecting customers' credit scores or sending them into large amounts of debt.
With some 16,000 merchants, Sezzle allows its users to make interest-free payments and even reschedule a payment once per order. If a user fails to make a payment, Sezzle promises that there is no collections process and it won't negatively affect your credit. The penalty? You will be unable to use Sezzle for a purchase until you make that payment.
"We don't want people being stretched too thin," Youakim told TODAY. "Our viewpoint is that it's a great budgeting tool. If you are utilizing it because you don't have the money to make the purchase today, that's the wrong decision. That's not why we are here; it's more for peace of mind."
Just a few weeks ago, Sezzle became the first buy now, pay later program to launch a product that helps consumers build their credit. Through Sezzle Up, users can improve their credit scores through on-time payments as they continue to use Sezzle, Youakim said.
Since a majority of younger customers are making purchases with debit cards instead of credit cards, retailers can give these consumers a chance to stretch their budget or manage their finances without accumulating debt.
Companies like Sezzle earn money by charging merchants a set percentage and processing fee to allow customers to use the platform. The rate generally depends on what kind of products are offered and how long the merchant has been in business. The processing fee is also determined by what the consumer purchases. Since these buy now, pay later programs pay the retailer upfront at the time of purchase, they require the fee to balance out their costs.
The fees are often double what credit cards charge, according to an article in The New York Times, with the promise of attracting a younger demographic and repeat customers. Mike Karanikolas, a founder and co-chief executive of Revolve Clothing, told the newspaper that the company saw more repeat customers in a younger age bracket after using a buy now, pay later program.
Klarna
Processing a million transactions a day, Klarna is one of the leading forces in the buy now, pay later industry.
David Sykes, the head of Klarna for the United States, told TODAY that the company helps make shopping easier for people. While some components allow for budgeting and cash-flow management, many customers use the app without using the payment component.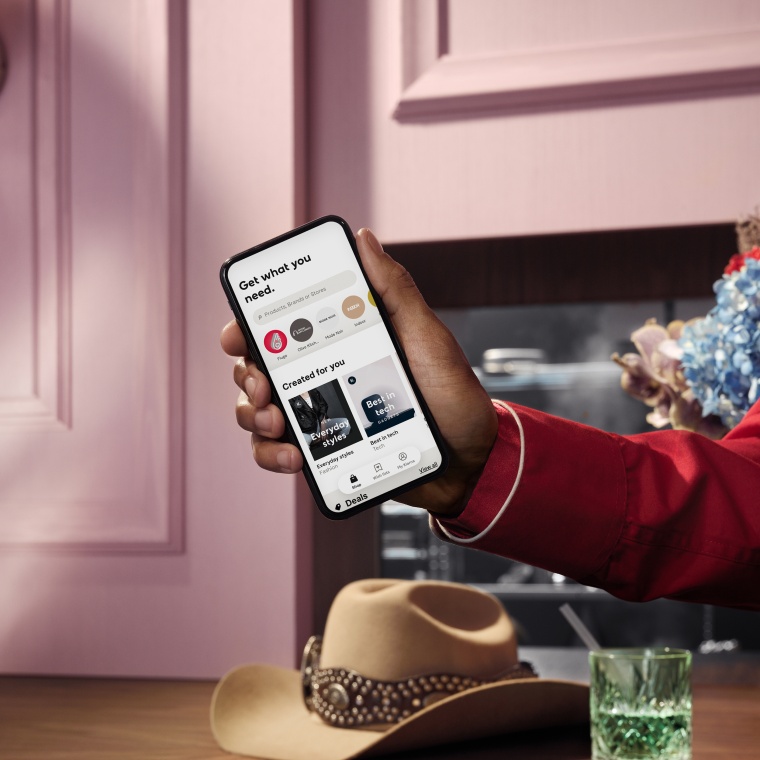 Klarna gives shoppers three ways to pay. The first is like Sezzle, offering payments in four interest-free installments over a certain time period. The second is paying within 30 days with no interest or fees. Shoppers can also finance at their own pace over six to 36 months, which may bear interest. This means that customers may be subject to interest if they don't pay their balance by the due date each month. Klarna uses the annual percentage rate for standard purchases, which is 19.99%. Customers only face potential interest in the financing option.
Sykes says that credit cards are king in the United States, but credit card companies are largely based on the foundation that they benefit through interest when customers miss a payment.
"We win when our customers pay us back," Skyes said. "Credit card companies win when the customers don't."
According to Sykes, the average value of an order made through the Klarna app is $150. If any payments are missed, the user will be unable to make another purchase through Klarna unless that payment is made.
Afterpay
Like Sezzle and Klarna, Afterpay offers users a chance to purchase an item using interest-free payments every two weeks over six weeks. With 15,000 retailers in the United States and 50,000 globally, Afterpay is seeing that 90% of its audience is paying with a debit card, according to Melissa Davis, the company's chief revenue officer.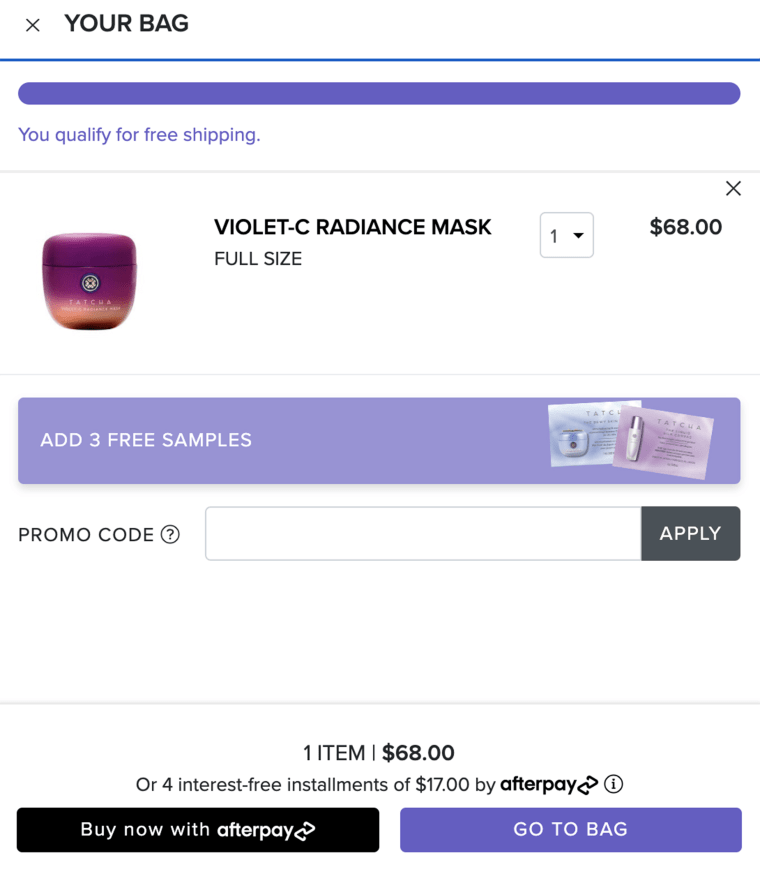 "We really focus on responsible spending and making sure that people are able to pay on time and with the funds they already have," Davis said. "Ninety-five percent of our audiences pays on time."
Consumers that use Afterpay are not subject to interest, consumer fees or credit checks. However, in its installment agreement, Afterpay outlines that for California users, the company could submit a credit report to a reporting agency if the borrower "fails to fulfill the terms of Borrower's credit obligations," which could negatively impact your score. Afterpay told TODAY they have not reported to any credit bureaus to date.
According to Davis, Afterpay is more of a budgeting tool so that purchases become less about being able to afford the item but budgeting it within a customer's everyday expenses.
Like Sezzle and Klarna, Afterpay does not let users keep using the service if they fail to make a payment, helping them avoid a "revolving line of debt."
Is it worth it?
Tiffany Aliche, founder of the Budgetnista, a financial education company, remembers going to stores with her mother when she was growing up and watching her mother buy items on layaway. This interest-free process of reserving an item and picking it up after paying for it in installments has transformed into the debit or credit processes seen online today.
The benefit of layaway at the time, Aliche told TODAY, was that you had physical money leaving your presence. When it comes to online shopping or even just swiping a credit card, it is much easier to overspend or max out, she said.
"I don't believe in having a couch bill, a lamp bill, a table set bill...those are things that you really ought to save for and purchase one time," Aliche said. If people spend more than they make, it starts to pile up, and at some point, the bills come due.
While a buy now, pay later program is easy to use, especially when there are no fees, Aliche wishes consumers would choose to save. She emphasized that these purchases add up to the rest of your financial life.
But Aliche doesn't recommend avoiding buy now, pay later programs at all cost. If you can pay it off in three months, it is OK in her book, however, anything above that gets into the danger zone.
"If something is $150 and you have $125, wait and save," she said.
If you are unable to wait for a purchase and feel like you need to have a certain item, Aliche suggests thinking of not being able to wait as a chip in a glass. Each time you don't wait, the glass gets another chip, and at some point, enough chips will break the glass.
While buy now, pay later programs are easy to use and seem to be at the consumer's convenience, Aliche and Cardone both say they benefit the retailer much more than the customer.
"If it's easy to do, it's probably not good for you," Cardone said.