For 20-year-old Jane Noury, life is just getting started.
It's an exciting time for the college student, who's currently studying film at the School of Visual Arts in New York City. Her first major project, a four-part docuseries titled "Always Jane," is being released by Prime Video Friday. It's a deep dive into her life story — one that's been years in the making.
A story of love and acceptance
Noury herself is quick to point out that her story in "Always Jane," while deeply personal, is also universal. "The story is based around my life from the past two years. It focuses on my story and also my family's story and how we dealt with me being trans and how we kind of worked as a family unit. And it's really about the love and acceptance of a transgender child. But ... honestly, it could be any child," Noury told TMRW in a Zoom interview.
"This documentary is about the love and acceptance of a family. It's about finding your true self, being happy with your true self, being confident in your true self," she continued.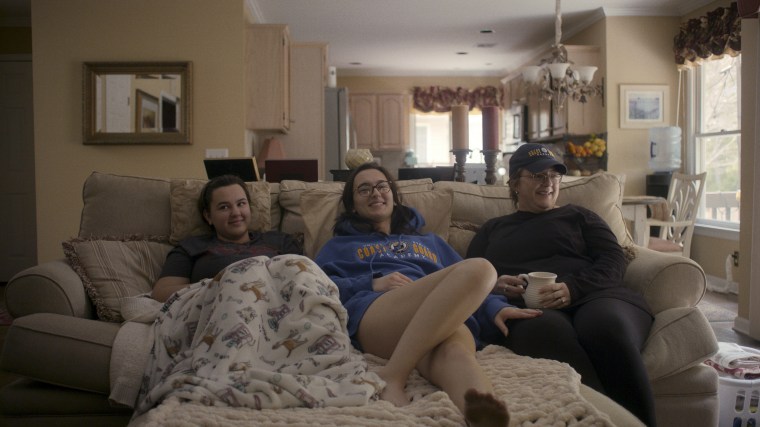 Finding light in 'a very dark place'
The journey to self-realization and self-confidence is one Noury's very familiar with. She was raised and grew up as a boy, but the sudden physical changes during puberty in middle school led, in part, to a major depression. "As I was starting to go through puberty, it just slowly got worse and from one to 10, like being a happy child and just trying to get through school, trying to get good grades and have fun. I think I hit a wall. ... I didn't identify with my body anymore. I didn't understand it," Noury explained.
"It got to the point where I was closed off with my family. I wasn't talking I didn't have really any friends. I was being bullied and I was just in a very dark place. ... I was at a point where I was contemplating suicide, unfortunately, because it was rough, if I'm being honest."
With the help of her close-knit family, doctors and therapists, Noury found the support she needed to figure out what she was experiencing. "I took it day by day. I was going to therapy, I was seeing medical professionals. We were taking all the steps we needed to understand, to learn to get a better idea about what I wanted out of my transition, because everyone's journey is a different journey. No one goes the same route. It's really your own personal preference on what is going to make you feel you. So it was a long road," she said.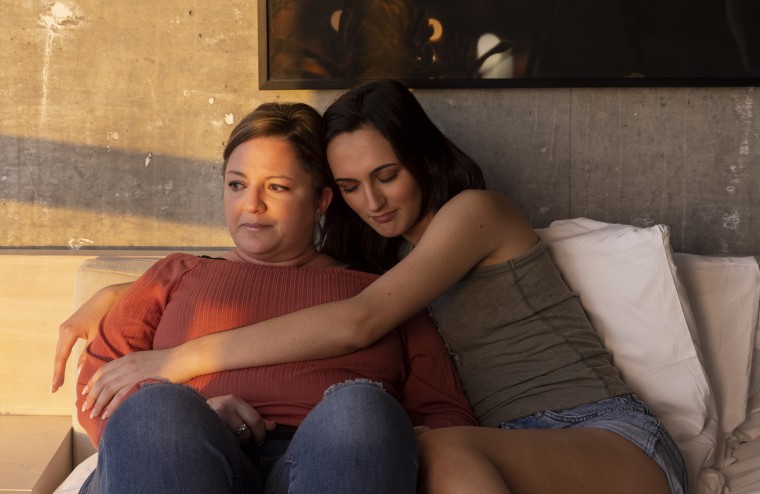 "After I came out, it wasn't exactly like, 'OK, I'm ready. I can talk now. I can speak. I'm Jane now.' ... There was a process. There was time to heal from all that trauma that I was going through, and being open and rediscovering myself. It wasn't just my journey ... my parents were going through a journey, my friends were going through a journey, my community was going through a journey," Noury said.
"Everyone was changing along with me, changing the way they spoke to me, like with my pronouns, my name, how they were treating me. And I was learning how to put on makeup, how to how to dress myself, trying on new, different clothes, and experiencing new things and rediscovering myself again ... as a young girl and ... turning into a young woman."
It wasn't just my journey ... my parents were going through a journey, my friends were going through a journey, my community was going through a journey.
Jane Noury
It took Noury several years to get comfortable with all she had been through. "I wasn't even comfortable talking about being trans until my senior year of high school, to the point where I'm now having a whole show coming out," Noury said. "So it took a lot of time to really understand myself, and really be able to find my voice again."
Sharing hope
The release of "Always Jane," which was shot over the course of nearly two years from December 2019 through May 2021, feels like a full-circle moment for Noury. The filmmaker (she's also one of the executive producers and cinematographers of the docuseries) and model used to take comfort and solace in watching movies and shows that depict the trans experience. Now, she gets to offer that for others.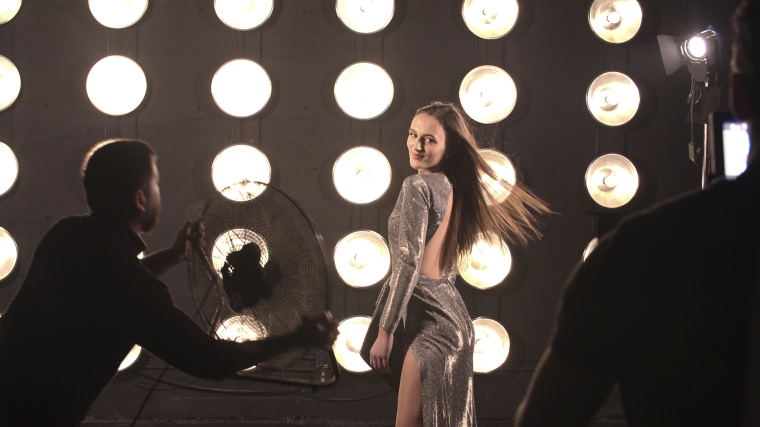 "I wish I could go back and hug myself and tell myself everything's gonna be fine ... I wish I could take all that pain away that I went through. But I can't, and who knows where I'd be if I hadn't gone through all that pain, because it was a learning experience. You know, I'm so much more grateful for the life that I'm living and that I have, having gone through all that pain and suffering at such a young age," Noury said.
"So would I change anything? I don't think I would. I don't think I would change a single thing that's happened."
She added, "I hope anyone who is like little old me, who's going through something really tough, can see this and feel a connection to it, if they are trans or if they are under the rainbow, you know, or if they don't feel accepted, or if they don't feel loved or if they feel not at one with themselves."
Noury will likely be a role model in the same way YouTube star Gigi Gorgeous was to her when she was younger. "My friend sent me a video of a trans woman who's a YouTuber: Gigi Gorgeous. She sent me one of her videos doing like a story time or something and I thought she was really funny. So I kept on scrolling down her content and then I found her coming out video as a trans woman. And I was like, 'Wow, like, what's that? I don't know what that is. That's interesting. Let me click on that,' and then when I watched that video, that was so eye opening for me. That was the starting point of everything else and me researching and starting to understand myself more at 13 years old. I didn't feel alone anymore. ... She helped me and she didn't even know it. And I think that's a beautiful thing, being able to help someone."
"I just I hope (the series) helps at least one person, honestly," Noury said.
All four episodes of "Always Jane" is out on Prime Video Nov. 12.